Russia's weirdest applications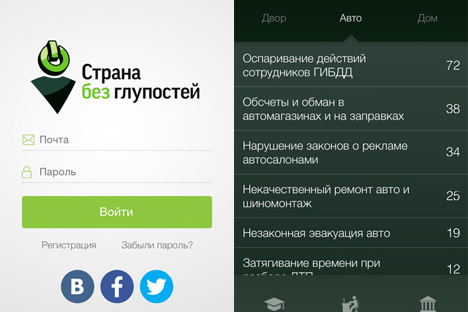 RBTH has already written about useful applications, such as the ones that will keep you from getting lost in Russia. In this piece we will highlight some of the most unexpected and unique apps created by Russian programmers.
A Country With No Stupidities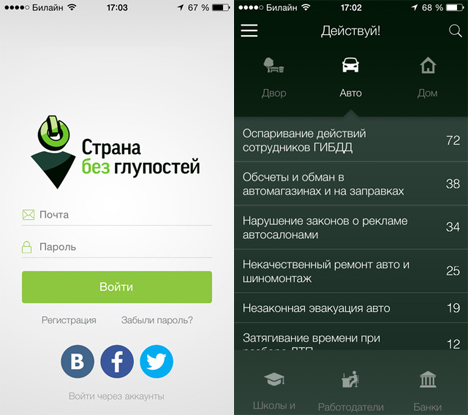 Source: Press Photo
The app, A Country With No Stupidities, allows users to easily send a complaint concerning damaged roads, cases of corruption, health services and other everyday problems that the authorities have responsibility for. According to the application's authors, their goal is to increase the number of active citizens in the country.
Russian Bus Simulator 3D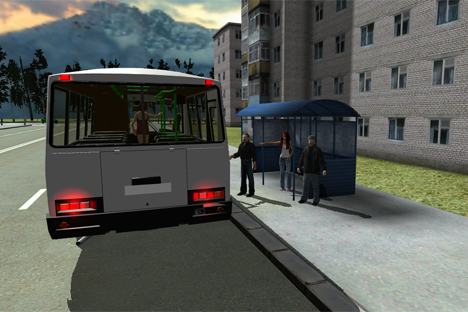 Source: Press Photo
The average age of the bus fleet in Russia is more than 30 years old. Legendary vehicles like PAZ, MAZ or LUAZ, which were produced in Soviet times, can still be found on the streets of Russian cities. This application gives you an opportunity to drive these historic transport vehicles. As part of the game, users become a driver called Ivan, whose goal is to make money and be the best driver in the city.
iTreby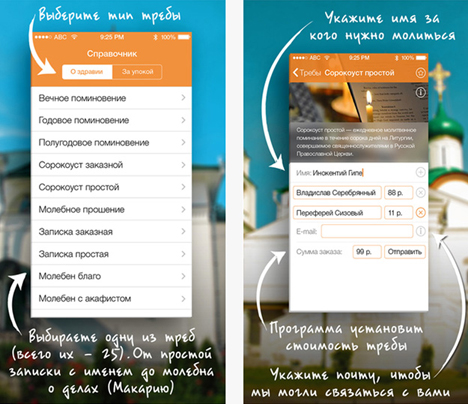 Source: Press Photo
This app is for those Russians that can't regularly attend church because they lack the time. For 33 rubles (about $0.50) a user can order one of 25 types of prayers. According to the statistics, 75 percent of Russians (more than 100 million people) consider themselves Orthodox Christians. It seems to be a good number for the iTreby creators as the app is still the only one of its kind on the Russian market.
Putin Speaks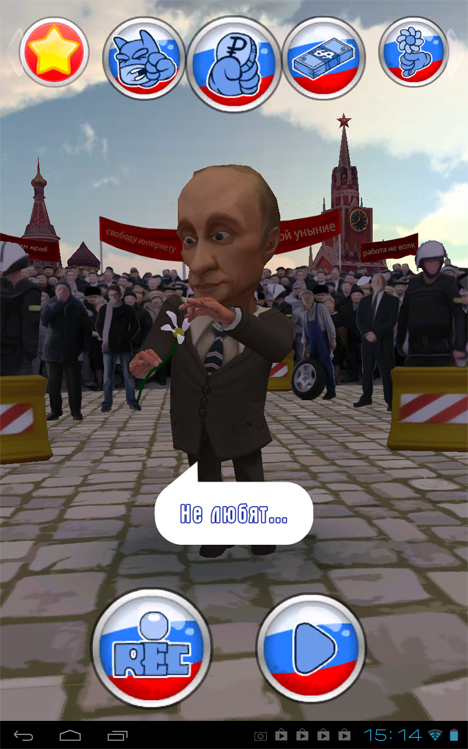 Source: Press Photo
The former KGB agent, head of the biggest state on Earth and a person demonized by many politicians in the West, but who has an extremely high level of support inside Russia (85 percent according to the independent polling organization Levada Center) will repeat every word you say. He can also say his most well known phrases upon your request, dance or play balalaika.
Putin Simulator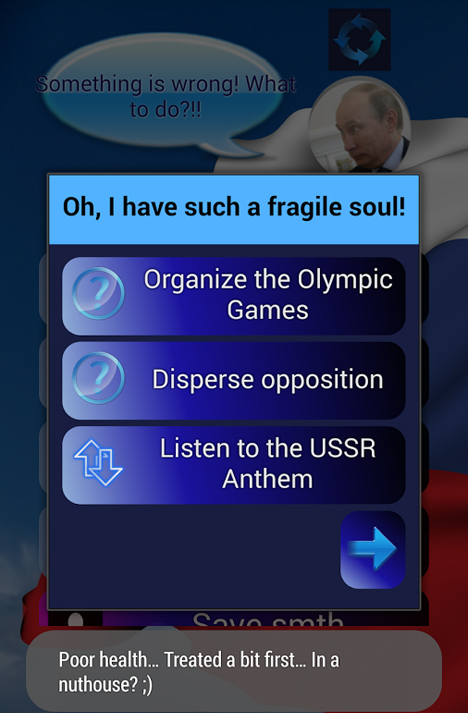 Source: Press Photo
In this app you decide who doesn't get a gas shipment, who is going to jail, what to ban and most importantly, what to do with the opposition.
Like Putin
Source: Press Photo
This is a web application where events unfold as news reports. The main hero Putin reacts to all accidents: he stops fires, travels through the country in a Lada Kalina supercar and helps Russian footballers score goals. In short, he saves the country.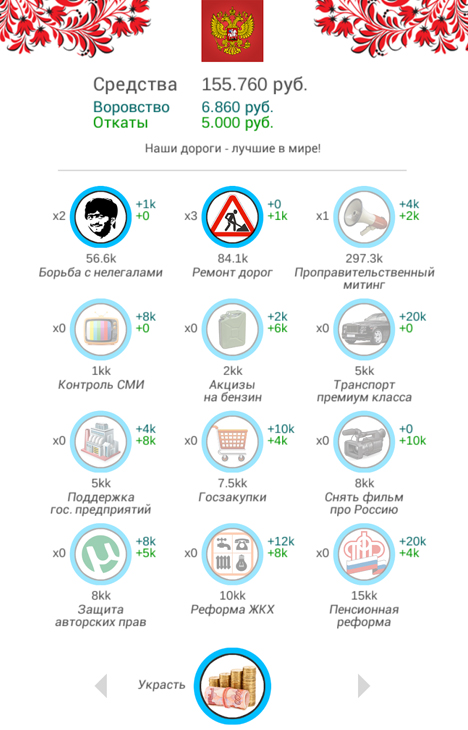 Source: Press Photo
This app allows you to become a real Russian official. Everything is in your hands. You can steal budgetary funds, shake a merchant down for violations and give and take bribes. Is this app supposed to be a commentary on today's Russia? "The game is exclusively for entertainment purposes and has nothing to do with real politics," the app's authors have stated.
The Easy Ten Russian startup helps people learn any major European language in a short period of time.
All rights reserved by Rossiyskaya Gazeta.