Who let the dogs out? Russian-made pet tracker set to launch globally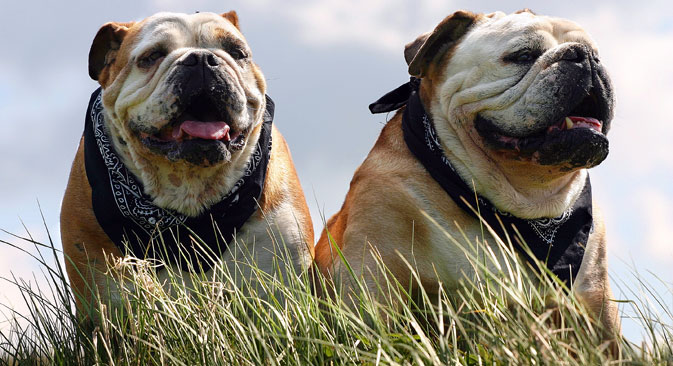 The fitness tracker will help to tackle obesity, one of the most widely spread health conditions among pets. Source: Shutterstock
The first Russian-made GPS dog tracker that helps to spot a pet's location and monitor obesity, is set to begin sales in the U.S. and Europe as a part of the rapidly developing Internet of Things market.
A group of Russian developers has come up with a gadget that many dog owners have been dreaming of. Spotty, a sleek 4.5-centimeter aluminum chip attached to a dog's collar, identifies a pet's location using GPS coordinates and a 3G modem, monitors its physical activity with the help of accelerometer and transfers real-time data to the owner's smartphone through an iOS or Android app.
Spotty's developers say that the gadget's main function, the dogs' locator, has the potential to make the lives of dog owners much easier. Meanwhile the fitness tracker will help to tackle obesity, one of the most widely spread health conditions among pets.
Safety for the dog that likes to swim
Moscow-based Intech, a company that develops digital health apps and Internet of Things gadgets has invested approximately $2 million in Spotty's development and production. The Internet of Things segment refers to a market network of physical objects or "things" connected using technology.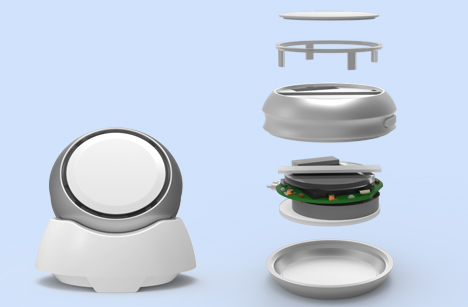 Spotty's fitness tracker. Source: Press photo
"The idea of Spotty emerged quite by chance as we were brainstorming how we can reach a new market – the Internet of Things - which was close to our main telecommunications business," Nikolai Kravchuk, Intech CEO said, adding that Spotty could fill a niche segment for GPS and fitness trackers for dogs.
"During Spotty's development we faced many technical challenges," Kravchuk said. "First of all we needed a super energy efficient device that can last many days on a single charge." The current prototype has a seven-day battery life and a wireless docking station.
"It should also have a waterproof and shock-resistant body," Kravchuk said. "After months of tough work with the manufacturers, we found an ideal solution: an aluminum body with water and dust protection that allows for the use of the device even when the dog is swimming." Kravchuk added that Spotty would be manufactured in China where production costs are much lower than in Russia.
Intech said the device would go on sale in Russia in fall 2015 for approximately $120.
A competitive market
There is a rapidly growing number of pet tracking devices in the U.S. with price tags ranging from $79 to $300. The majority of these devices employ data syncing via Bluetooth. Spotty considers its main competitor to be Tagg, a brand that offers a device equipped with a GPS Personal Locator Beacon that fits onto the pet's collar and sends text messages on its behalf when it escapes a predefined "safe zone."
In January 2015 Tagg was acquired by Whistle, another dog tracking system, in order to hasten the development of pet-tracking products according to the company.
In a recent interview with Fortune magazine, Whistle co-founder Ben Jacobs said that there is "an enormous market" with great potential to digitize the relationship between pets and owners.
The digitization of this relationship is also what inspires Russian company Petcube, which produces an interactive wireless pet camera equipped with a laser pointer that helps owners stay connected to their pets when they are not at home. The Petcube monitoring system allows owners to watch, talk and play laser games with a dog or a cat from anywhere using a smartphone.
Created by a team of Russian and Ukrainian developers, Petcube started with a Kickstarter crowdfunding campaign and ended up raising $251,225 from 1,758 backers over the course of 1.5 months. Further rounds of investment brought in over $1.7 million in development funds.
Outlandish ambitions
According to a 2013 Euromonitor report, the U.S. pet care market was the world's largest, worth $31 billion. After the U.S. comes the UK and Japan, which bring in $8 billion and $7 billion respectively. The Russian pet market is valued at around $4 billion.
Spotty's founders say that they are planning to enter the U.S. market where the gadget will be adapted to use the SIM cards of local mobile operators. "Currently we're discussing the integration of SIM-chips to be compatible with some of the U.S.'s biggest mobile operators," Kravchuk said.
All rights reserved by Rossiyskaya Gazeta.