Geneticists create simpler, cheaper test to determine baby's gender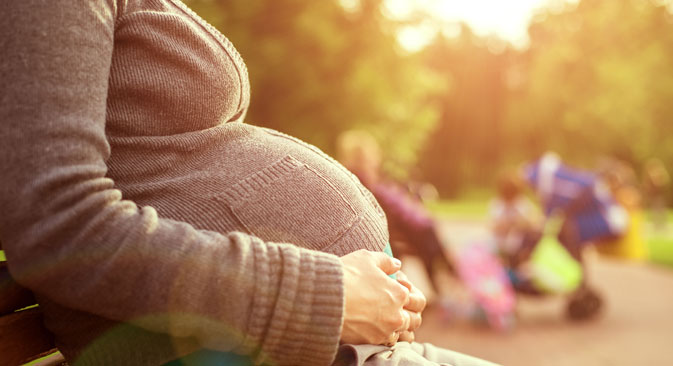 According to the developers, the new test has shown to be 99 percent accurate. Source: Shutterstock
Scientists from Ulyanovsk have developed a new method that reveals a baby's gender using the mother's blood by the 10th week of pregnancy. The tests have already been introduced in 20 Russian regions.
Just 7-10 milliliters of a pregnant woman's venous blood is needed to ascertain whether she is expecting a boy or a girl, whether there is a probability of Rh incompatibility (Ed.: an Rh factor is a type of protein on the surface of red blood cells) or if genetic disorders are present, such as Down syndrome. Specialists at TestGen, a subsidiary of ULNANOTECH Nano Center (Ulyanovsk Technology Transfer Center), have developed a new method for a non-invasive genetic diagnosis.
The kits provide results within 2-3 hours. A new generation of tests has already been introduced in perinatal centers and private laboratories in 20 Russian regions throughout the country, as well as in Ukraine, Kyrgyzstan and Azerbaijan. In Kazakhstan the testing has even been included as part of state health care programs. Today this Ulyanovsk firm has plans to enter the global market. The test developers told RBTH that the test has already aroused interest in the United Arab Emirates, Singapore and Iraq.
Test is 99 percent accurate
"Our research was conducted in 11 laboratories in Russia, Ukraine and Kazakhstan," Andrei Toropovsky, the CEO of TestGen, told RBTH. "More than 2,000 women were tested. The test has shown to be 99 percent accurate. Until now, it only was possible to find out the gender and potential defects by a scan at 11-13 weeks of pregnancy. And, to identify the Rh factor, it was necessary to obtain fetal blood sampling through puncture [of the maternal abdomen]. Such procedures increase the risk of miscarriage," Toropovsky said.
The price of the Russian test begins at $36, however, it fluctuates depending on the reagents required. According to the developers, the accuracy of the existing analogues in the world market is 95 percent with a cost ranging from $270-$360.
Scientists have known since 1997 that the blood of a pregnant woman contains the baby's DNA. From the fifth week of pregnancy, the fetus's share makes up three percent of the mother's DNA. The geneticists in Ulyanovsk used an approach enabling greater sensitivity in order to detect single molecules of fetal DNA in the blood of a pregnant woman.
The kits use reagents consisting of short synthetic DNA segments known as nanocomponents. "The absence of the Y-chromosome is what makes a woman," Toropovsky said. "If the Y-chromosome is found in the blood, the expectant mother will have a boy,"
Rh-negative factor
Another crucial factor is the detection of the Rh factor. Approximately 15 percent of pregnant women are Rh negative, so they may develop Rh incompatibility, a common cause of hemolytic disease, or even pregnancy loss.
"Without such a test, all Rh-negative women in Russia are subject to prophylaxis," Toropovsky says, adding that such a procedure is expensive. "In half of the cases it is useless, because the fetus is also Rh negative." In most Russian regions expectant mothers receive public assistance for the prevention of Rh-incompatibility. In 2014, there were 1,947,000 births in Russia, of which 15 percent were Rh-negative. According to developers, the test could reduce medical budgetary expenditures by $29 million.
The emergence of ultrasonography in China led to the significant prevalence of male births over female ones. But family psychologist Anton Kuznetsov says that such a situation would be highly unlikely in Russia.
"The Chinese scenario is impossible in Russia as we live in a different reality, have different laws and mentality," says Kuznetsov. "In modern Russia, there are a lot of accidental pregnancies, abandoned babies and high divorce rates. The more people know in advance, the more responsible they will be in making decisions."
All rights reserved by Rossiyskaya Gazeta.