Google's new search icon created by Russian designer, says U.S. site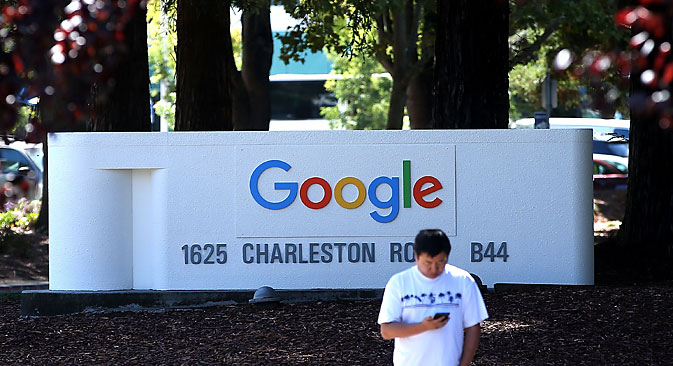 The new Google logo is displayed on a sign outside of the Google headquarters on September 2, 2015 in Mountain View, California. Source: Getty Images
DailyTech says Denis Kortunov came up with concept back in 2008.
The author of the new Google logo is a Russian designer named Denis Kortunov, writes the DailyTech media outlet.
Kortunov, who works for Swiss software company Acronis, suggested an icon concept back in 2008 in an article criticizing the new Google favicon in his Turbomilk blog. He then proposed his own version of the icon, which is very similar to the current one (at the present, the site with the note is removed, but it is still available via the Wayback Machine servive - RBTH).
While the two logos are not identical, they bear a striking similarity.
In conversation with Russian internet media VC, Kortunov confirmed that he agreed with Google on the use of his work by the company. Google itself approached him, he said.
Kortunov added that he does not want to disclose details of the agreement with Google. He also declined to answer a question about the reasons for removing the original notes with design variations for Google.
Google representatives did not respond to a request for information about the company's collaboration with Kortunov.
Google unveiled its new logo, which is based on a colored letter "G", on Sept. 1. Unlike the former, it features a new sans serif font and softer colors. In total, the company has changed its logo five times in the last 17 years.
All rights reserved by Rossiyskaya Gazeta.