Americans pay 450% more for mobile Internet use than Russians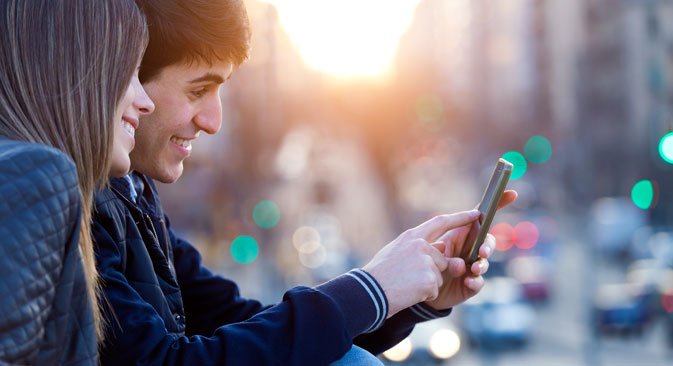 Currently in Russia, one Gigabyte of data costs $1.7. Source: ShutterStock/Legion Media
Shutterstock / Legion-Media
The world's highest prices for mobile internet are in the UK, Venezuela and Algeria. Meanwhile, the top 3 countries with the lowest prices are Russia, Iran and Pakistan.
According to Content Review, an analytical agency based in the Siberian city of Tomsk, only eight countries charge less than $3 per Gigabyte of mobile Internet use. Number 1 on that list is Iran, where service faces strict government regulation and works on the GPRS technology. Next comes Pakistan and Russia, where intense competition among providers helps to keep prices low.
Currently in Russia, one Gigabyte of data costs $1.7, while in the U.S. it is $7.7, or about 4.5 times more. Worst off are residents in the U.K. ($16.1), Venezuela ($21.2), and Algeria ($29.4).

"Only a few countries, such as Russia, enjoy both LTE networks and low prices on mobile Internet use," said Content Review's editor-in-chief, Sergei Polovnikov. "In most of Europe and in America the presence of LTE usually leads to high prices."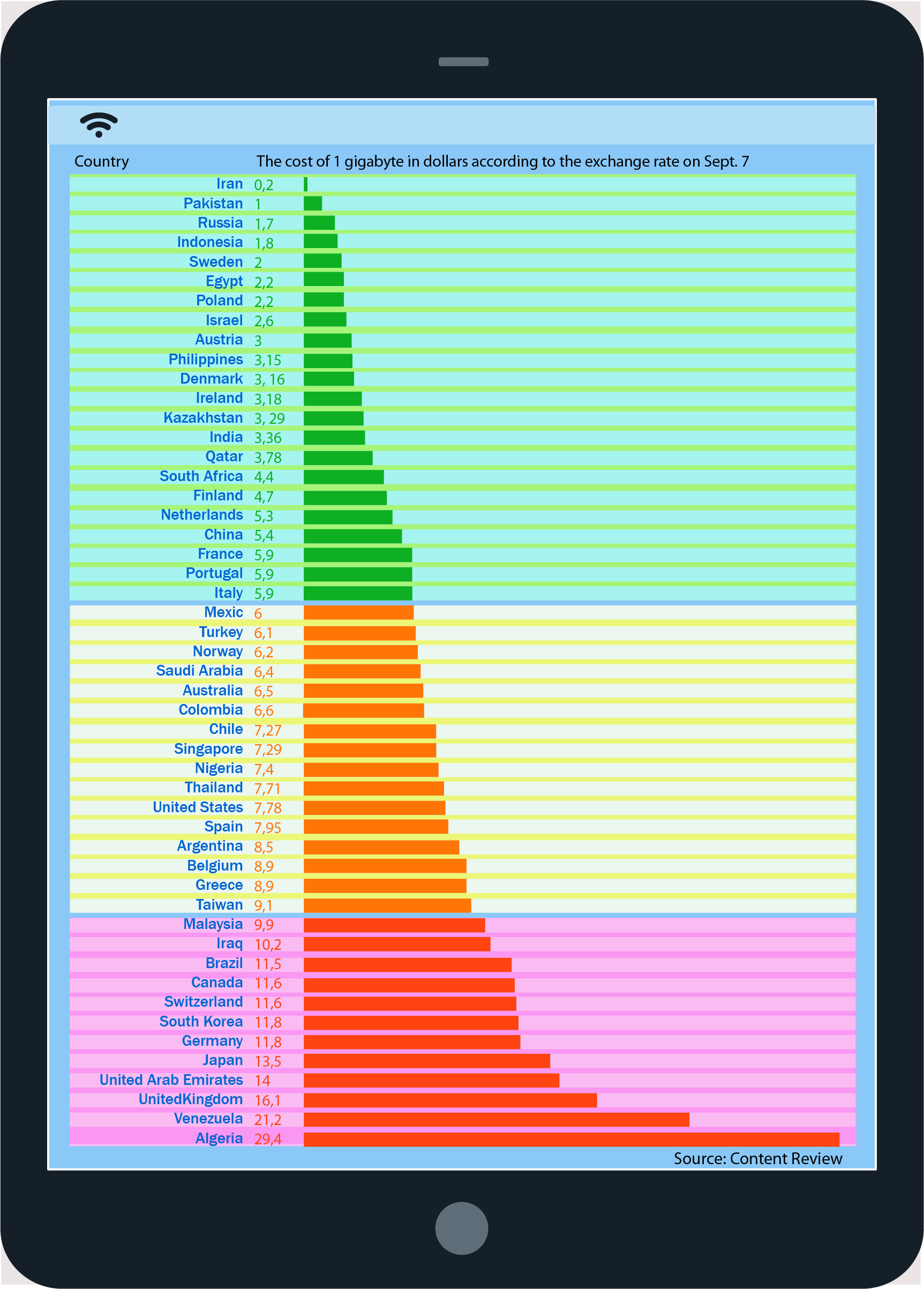 Infographics by Alena Repkina. Click to enlarge
The agency analyzed prices in 50 leading countries according to national GDP, and one leading mobile provider was chosen in each country. In the US, Verizon Wireless was chosen.
To calculate the costs, package prices for about three Gigabytes were used, which is roughly the world's monthly average.
According to Cisco, in 2014 users downloaded a monthly average of 2 to 2.6 Gigabytes.
All rights reserved by Rossiyskaya Gazeta.