Russian domain: New opportunities, or a haven for cyber criminals?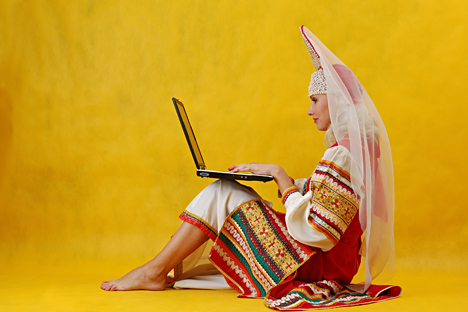 Internet community fears that the .rus domain may be used by cybersquatters. Source: ShutterStock/Legion Media
Shutterstock/Legion Media
The preliminary registration of domain names in a new Cyrillic script zone, .rus (.рус), began in September. However, the Internet community fears cybersquatters might make the most of it.
There's a new domain in the Russian-language sector of the Internet, now accepting registration under the .rus (.рус) domain. It's not the first: the .rf (.рф) domain has been in use since late 2009. Analysts, however, are not sure that Russian speakers need another domain; the .rf zone is not very popular and has only about 864,000 addresses. Compare this to the Latin-lettered .ru domain which has more than 4.9 million registered users.
The administrators of the new Cyrillic .rus domain are counting on demand from Russian speakers abroad, but experts are skeptical.
"I see no reason for foreigners to buy a domain from a registrar that is located in another jurisdiction, because it is always risky," Karen Kazaryan, chief analyst at the Russian Association of Electronic Communications, told RBTH.
In addition, the Internet community fears that the .rus domain may be used by cybersquatters – people who register addresses for the purposes of resale and extortion.
For example, in the English-speaking segment of the Internet large companies and celebrities were forced to buy up .sucks and .adult domain names that formed offensive phrases that could potentially damage their brands and public image.
All rights reserved by Rossiyskaya Gazeta.