BitRuble might appear in Russia in 2016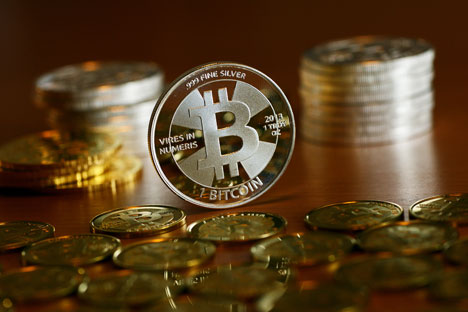 Qiwi says that either the Blockchain or Bitshares technology will help reduce the cost of existing processing services. Source: DPA / Vostock-photo
Qiwi, one of Russia's premier digital payment systems, plans to issue a virtual currency using the same technology that created the Bitcoin.
Sergei Solonin, general director and co-owner of Qiwi, announced that his digital payment systems company plans to issue a Russian crypto-currency, called the BitRuble, in 2016.
Qiwi intends to use either the Blockchain technology, which is the foundation for the Bitcoin, or the Bitshares financial platform, which is a sort of decentralized crypto-currency exchange. Qiwi is now testing and finalizing these platforms so that they adhere to Russian laws.
Qiwi says that either the Blockchain or Bitshares technology will help reduce the cost of existing processing services and therefore, diminish the costs of traditional currency transactions. Moreover, according to Solonin, these technologies can change the environment of traditional property relations since they permit users to safely transfer property rights, securities, and other types of assets.
For now, however, only the Russian Central Bank can issue money in Russia, said Stanislav Grigoriev, an advisor at Herbert Smith Freehills law firm. "This is why without the regulator's permission it will be impossible to launch a crypto-currency in Russia," he added. Solonin said that Qiwi has already spoken informally with Central Bank officials about this matter.
In September 2014, PayPal announced a partnership with Bitcoin processing platforms - BitPay, Coinbase, and GoCoin. But not all participants of the market are optimistic. While crypto-currency is still not regulated by Russian laws, the popular Russian payments system, Yandex.Money, does not see the opportunity to work with these platforms, said company representative Nadezhda Kiyatkina.
Qiwi is the first company trying to launch a virtual currency in Russia. For now, the world mainly employs Bitcoins, which Internet users can earn or purchase with traditional money.
The global volume of digital money is about $3.8 billion. Russian government officials, however, are against virtual money because they are concerned that it can be used to finance terrorism and launder money.
In October 2014, Russia's Ministry of Finance published a bill that introduces fines for using or distributing virtual currency. Consequently, many companies that had intended to use Bitcoins renounced such plans. One of them was Yulmart, the country's largest online retailer. In July, however, President Vladimir Putin announced that payments in Bitcoins would be acceptable in several sectors. It is possible that this statement influenced Qiwi to launch its new project.
Vietnam, Bangladesh, Thailand, and China have already warned citizens that operations with digital currency violate their laws.
First published in Russian in Kommersant.
All rights reserved by Rossiyskaya Gazeta.