Scientists: Yuka mammoth, African elephant have similar brain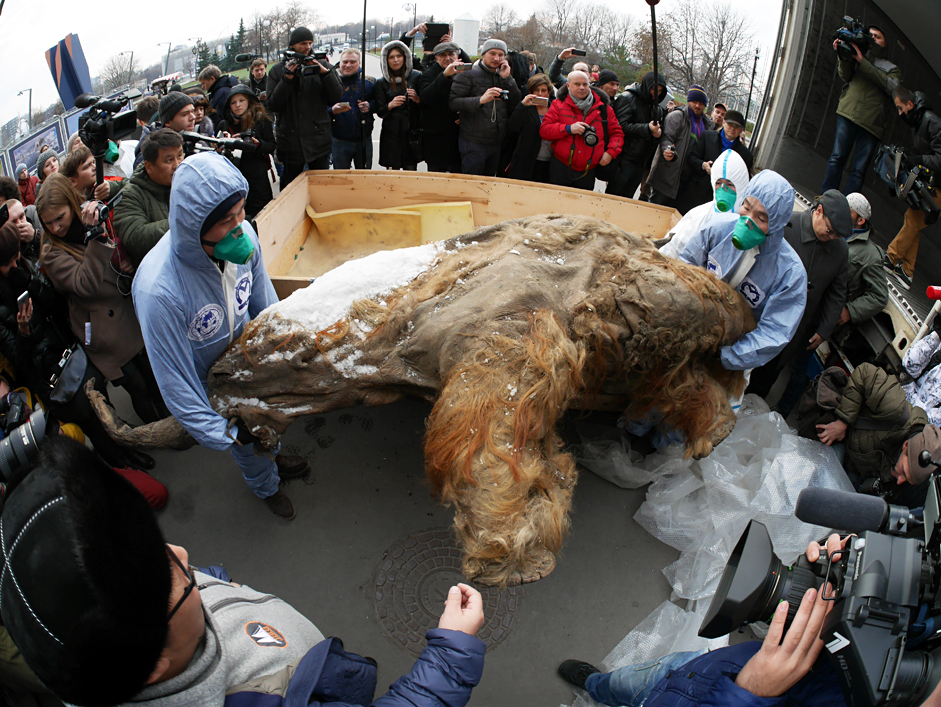 The 39,000-year-old baby mammoth on display in Moscow, 2014.
Sergei Mikheev / RG
Yuka lived approximately 38,850 - 39, 440 years ago
The brain of Yuka the mammoth, age 39,000, is similar to the brain of an African elephant, scientists said.
"The brain of Yuka was very well preserved, and we could compare it to the brain of an African elephant. The world has never made such a comparison before. South Africa offered us three African elephant brains for comparison. We ran a tomography scan on our test subjects and realized that they were identical. This proves that brain evolution is rather conservative [subject to minor change]," head of the mammoth fauna studies department of the Yakutian Academy of Sciences Albert Protopopov told Interfax.
The mammoth's brain is rather mummified and some of its sections are a bit distorted. At the same time, the researchers noted the developed cerebellum which proved high levels of trunk activity, he said.
"The approach of paleontologists who rely on elephant behavior in reconstructing behavioral responses of mammoths has been proven correct. That used to be a theory. Now we can conclude that those animals were social and ruled by matriarchate," he said.
In turn, Anastasia Kharlamova, a researcher of the Russian Academy of Sciences' Human Morphology Institute, told Interfax that the mammoth's brain weighed about 4,230-4,340 grams. Yuka lived approximately 38,850 - 39, 440 years ago.
According to scientific data released earlier, the young female mammoth named Yuka by researchers was found not far from the Laptev Sea shore in the Ust-Yansky district of Yakutia in 2012. The body of the mammoth that died at an approximate age of six to eight years was discovered in permafrost and was well preserved as a result. The mammoth\'s tissue did not rot and its fur remained bright red, a color characteristic of baby woolly mammoths.
All rights reserved by Rossiyskaya Gazeta.