British passengers will ride with a Russian-made MultiPass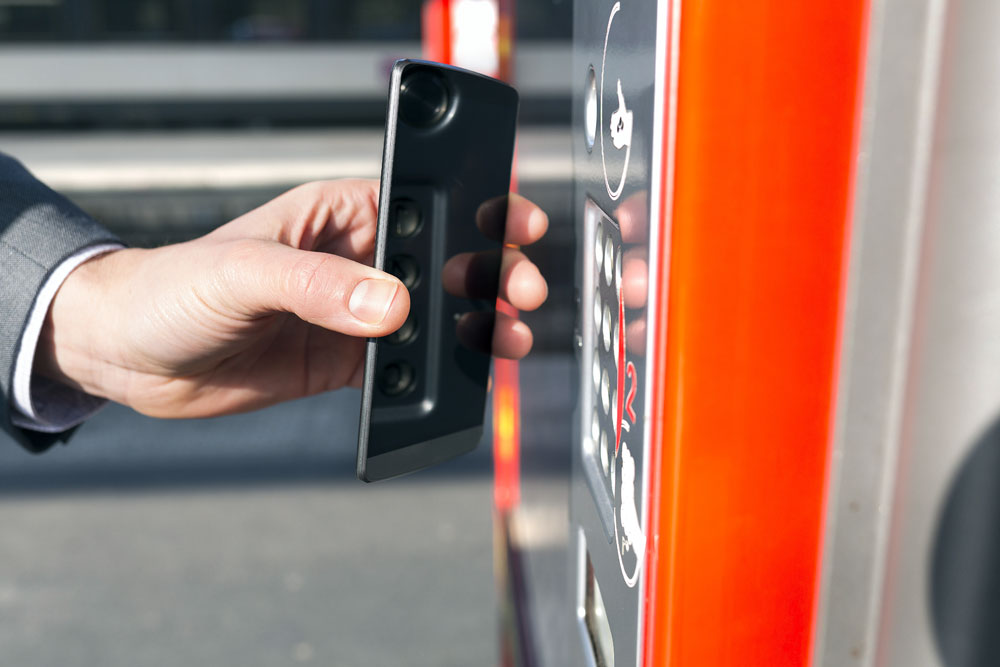 Startups from Russia and the UK team up to develop a cutting-edge smart ticketing experience.
Shutterstock / Legion-Media
In December 2015, the British startup TediPay teamed up with Russia's CardsMobile in hopes of becoming leaders on the smart ticketing market. The two companies will present their first joint solution at the Mobile World Congress exhibition in Barcelona in February.
Smart ticketing is a system that instead of a paper ticket a traveler stores one's travel privileges electronically on a microchip embedded in a smartcard. The British startup TediPay is developing the next generation for smart ticketing, which will be a contactless payment service (MultiPass) to make travel purchases for different modes of transport. To develop this new service, TediPay needed technology created by Russia's CardsMobile, and so the companies signed an agreement last year.
According to the terms of the partnership, TediPay will provide a hardware platform for the development of a variety of mobile devices. These will be key rings, bracelets and watches connected to a smartphone via Bluetooth. The devices will contain images of different cards such as transport, banking and discount cards, as well as personal data.
"CardsMobile ensures secure transmission of data from transport operators, banks, government agencies and security systems to the user's mobile device, allowing to manage the life cycle of this data on the device," said Kirill Gorynya, CEO of CardsMobile.
TediPay and CardsMobile signed agreement in London. Pictured: Kirill Gorynya and Alexander Peshkoff. Source: Sk.ru
"We were greatly impressed with CardsMobile, and its depth of knowledge and expertise; in many respects, CardsMobile is a unique company in Russia, and even in Europe," said Alexander Peschkoff, CEO of TediPay. "Further collaboration envisages the launch of a range of products, and CardsMobile will be our partner for providing secure credentials for a number of payments, transit, and access control."
According to Mr. Peschkoff, the MultiPass project was co-funded by the British innovation agency, Innovate UK, and RSSB (the Rail Safety and Standards Board) to facilitate the development of next-generation smart ticketing for mass transit.
"MultiPass entails the use of contactless ticketing to implement innovative features," said Mr. Peschkoff. "We have also developed several other groundbreaking solutions, including unique ticketing terminals that are specifically designed for contactless payments. Commercial exploitation of MultiPass will be structured via a company called MultiPass (UK) Ltd."
Most high-tech payments have for a long time been in the hands of Visa, MasterCard and PayPal, and they had no need for cooperation with Russian companies, said Mikhail Dyakov, IT reviewer for the Banki.ru website.
"CardsMobile's technology, which has already been tested and implemented, is needed by TediPay to extend MultiPass' functionality," said Mr. Dyakov. "The boom of mobile devices in the last four or five years has led to the emergence of many alternative technologies. Russian companies are not inferior to the West, and the costs of their products and technologies are lower."

Subscribe and get RBTH best stories every Wednesday
All rights reserved by Rossiyskaya Gazeta.