Throughout its history, Russia has produced many great inventors and generators of ideas, many of whom, however, could not fulfill their potential at home and emigrated. While other countries are often considered to be the birthplace of their inventions, in some way they can still be said to be Russian.
1. Google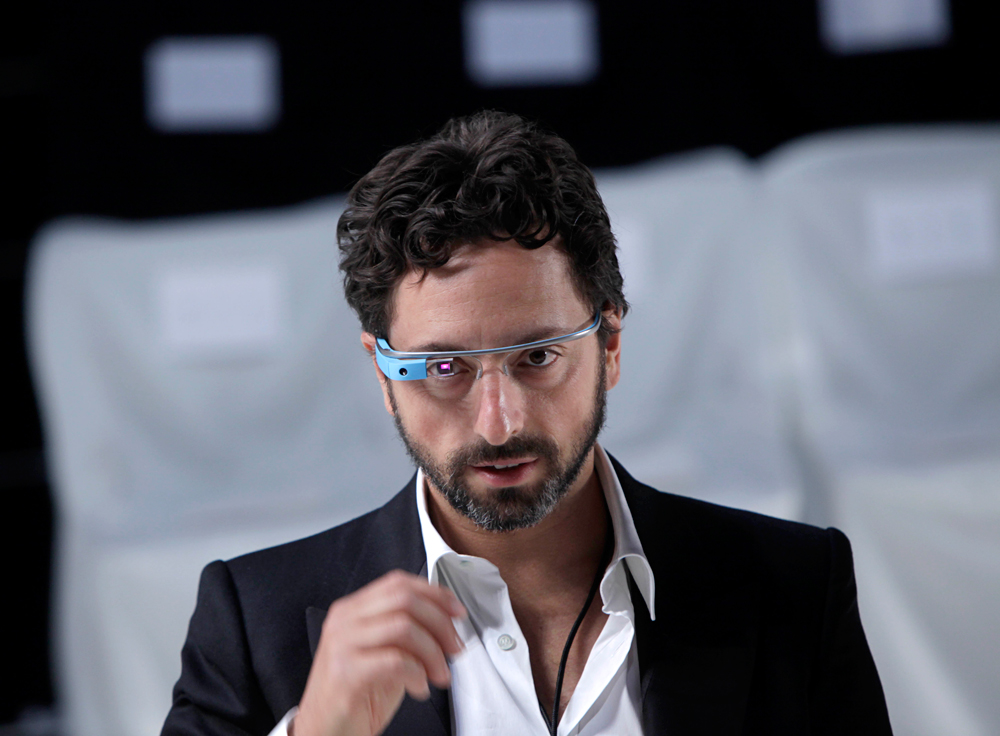 Google co-founder Sergey Brin. Source: AP
A co-founder of the world's most popular search system, Google, Sergey Brin is of Russian origin. He was born in Moscow in 1973 and was taken to the U.S. by his parents when they emigrated from the U.S.S.R. in 1979. Later, he earned a bachelor's degree at the University of Maryland – where his father, Mikhail Brin, worked as a professor after emigration – and graduated from Stanford University.
Brin obviously inherited the strengths of his parents, because even before emigration, his mother Yevgenia worked as an engineer, while his father was an economist at such an elitist intellectual institution as the Economic Research Institute at the U.S.S.R. State Planning Committee.
2. Tetris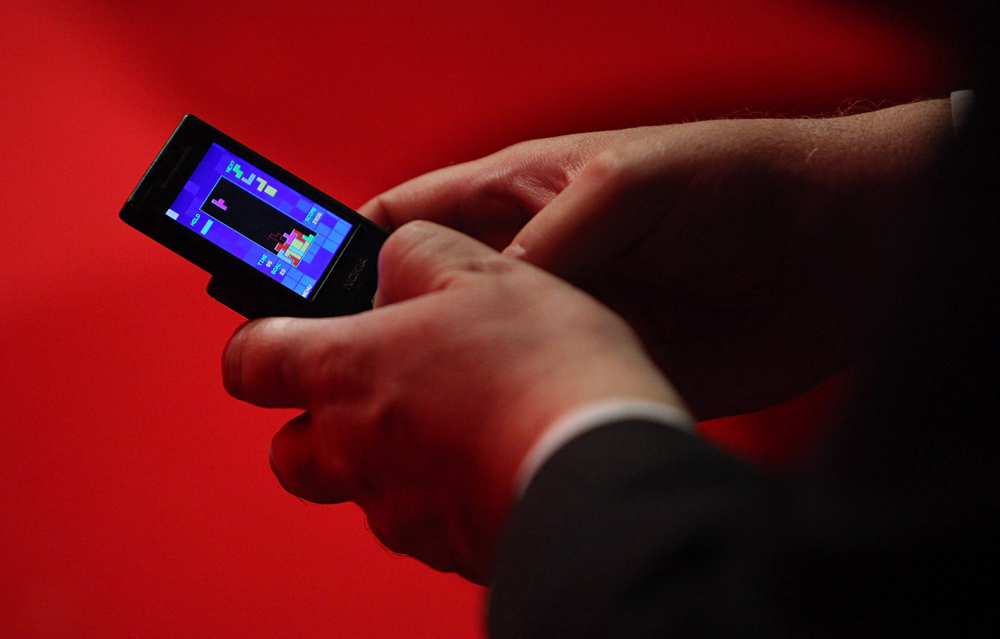 A man plays a game of tetris on his mobile phone. Source: Getty Images
The original addictive video game puzzle, Tetris was invented by Alexey Pajitnov in 1984. At the time he worked at the USSR Academy of Sciences' Computing Center and dealt with problems of artificial intelligence and speech recognition.
Tetris quickly became popular in Moscow and attracted interest from foreign businessmen. Confusion about rights and licenses meant that Pajitnov began to receive dividends only a few years later, but the game quickly gained fans around the world.
In 1988, Pajitnov set up the company AnimaTek, specializing in the development of gaming software, and moved to the U.S. (1991). He is currently involved in the development of games.
3. The smiley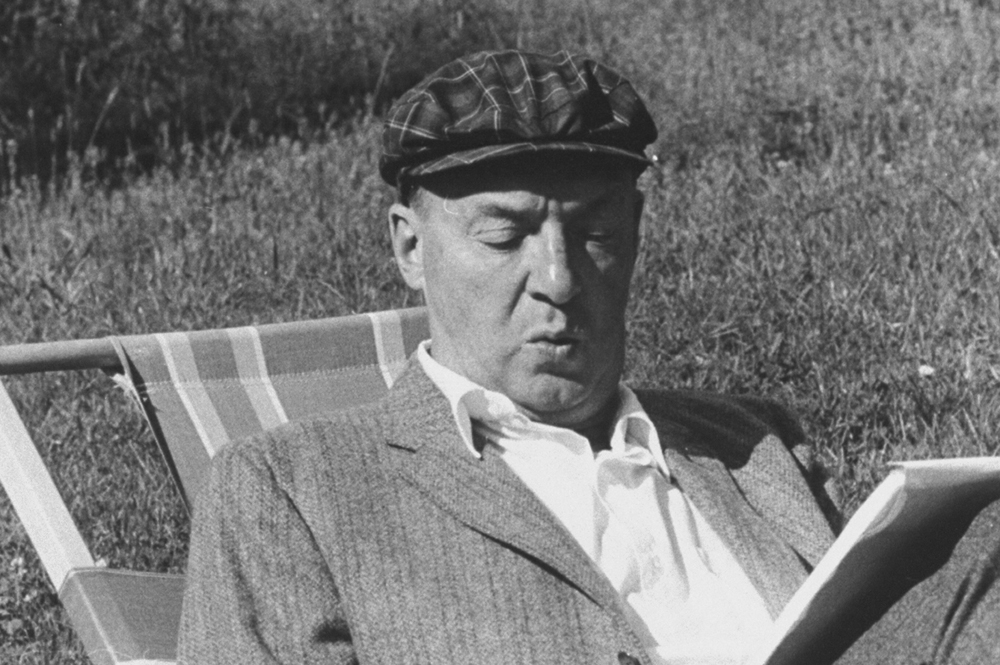 Vladimir Nabokov writing on paper in the garden. Source: Getty Images
It is widely believed that the first smiley, or a stylized representation of a smiling face, was designed by American programmer Scott Fahlman. He planned to use these icons to separate serious messages from jokes on Carnegie Mellon University's bulletin board. His first message using emoticons is dated Sept. 19, 1982.
However, the Russian writer Vladimir Nabokov actually came up with this symbol as early as May 1969, during an interview to Time Magazine. When asked how he ranked himself among living writers, he replied: "I often think there should exist a special typographical sign for a smile – some sort of concave mark, a supine round bracket, which I would now like to trace in reply to your question."
4. The helicopter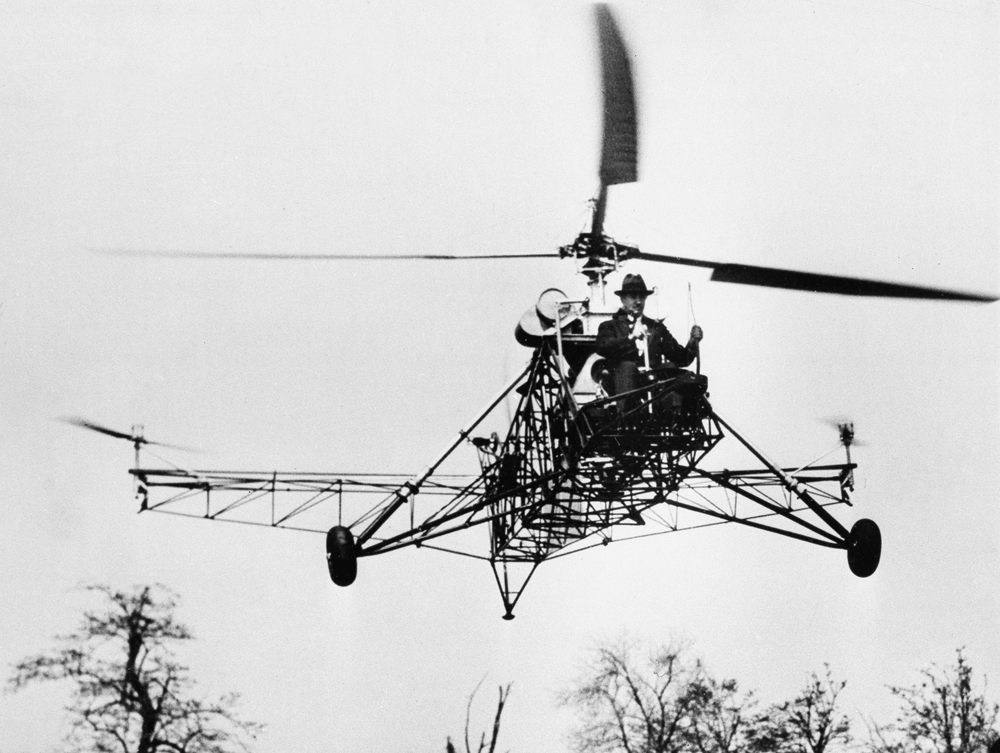 Igor Sikorsky flies his 75-horsepower vertical lift flying machine helicopter, 1940. Source: AP
In 1908-1911, Russian inventor Igor Sikorsky built his first two helicopters, and, in 1910, managed to take off in a plane constructed to his design.
In 1912, he became the chief designer of the aviation department of the Russian-Baltic Plant in Riga (capital of Latvia, then part of the Russian Empire), where several airplanes were built under his leadership.
In 1918, Sikorsky emigrated to France, from where, in 1919, he moved to the United States. There, in 1923, he founded an aircraft-manufacturing company, the Sikorsky Aircraft Corporation, which later became a subsidiary of United Technologies Corporation.
By 1939, the company created about 15 aircraft, and, in 1939, began to design and build helicopters. In 1967, his S-61 became the first helicopter to fly non-stop across Atlantic.
5. The 90-60-90 beauty standard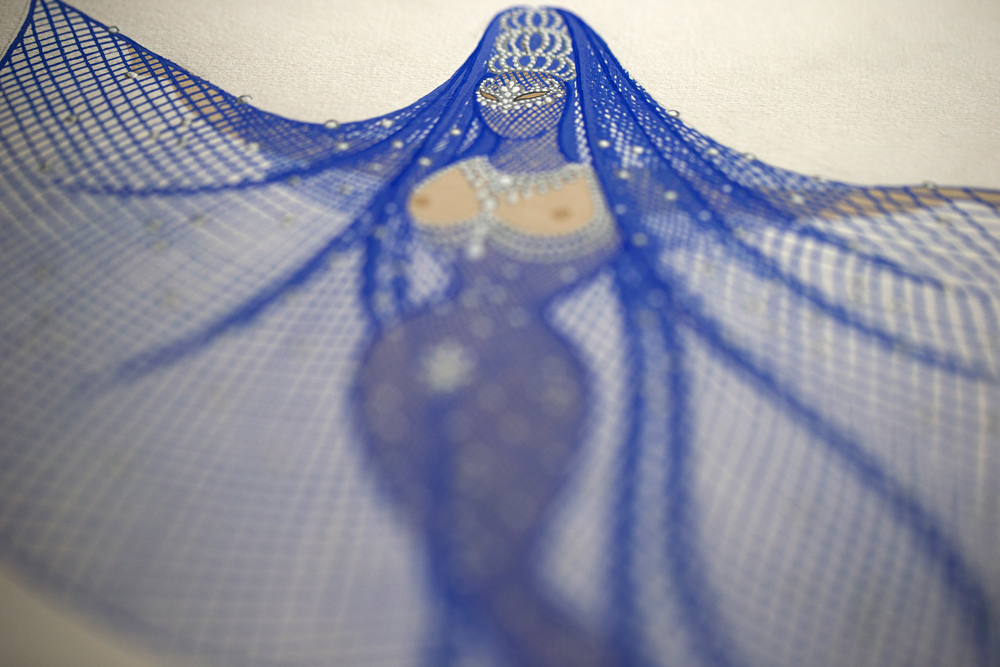 A picture shows the 1960 "La rose et le papillon" (The rose and the butterfly) drawing by Franco-Russian artist Romain de Tirtoff, also known as 'Erte'. Source: AFP / East News
Many associate the modern standard of beauty with the name of French fashion designer Christian Lacroix. However, Russian writer Andrei Khazin suggested in his book Icons of Russia: Russia's Brand Book that Russian artist Roman Tyrtov (known by the pseudonym Erté – from the French pronunciation of his initials, RT) also had a hand in setting the standard of beauty.
Tyrtov was born into the family of a naval officer in St. Petersburg on Nov. 23, 1892.
Not willing to become a military man, he went to Paris, where he became a correspondent for the St. Petersburg-based magazine, Damskiye Mody (Women's Fashion). In 1913-1914, he began working as a fashion designer for famous French couturier Paul Poiret as well as a stage designer.
Tyrtov wanted to open his atelier, but could not do it due to a conflict with Poiret. In 1915, he was able to sign a contract with the American magazine Harper`s Bazaar, for which he later painted more than a hundred covers.
Erté worked for other major U.S., British and French publications. This is how women with a delicate figure with a thin waist first began to dominate the covers of major fashion magazines and the minds of fashionistas.
Subscribe to get the hand picked best stories every week
All rights reserved by Rossiyskaya Gazeta.