Russia earmarks $20 million to develop Arctic exploration technologies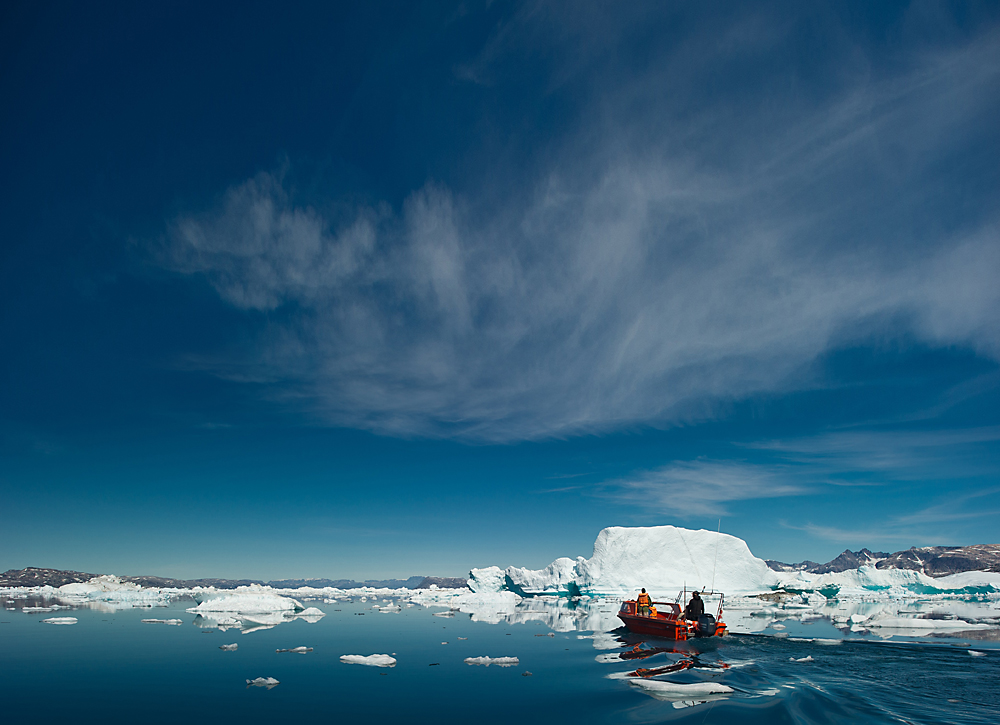 Russian Deputy Prime Minister Dmitri Rogozin believes that in order to successfully explore the Arctic region it will be necessary to develop and introduce renewable energy sources.
Vostock-Photo
Russia will spend 1.3 billion rubles (about $20 million) over the next 15 years to develop new technologies for exploring the Arctic region, said Deputy Prime Minister Dmitri Rogozin at the Tekhnoprom forum that took place on June 9-10 in Siberia's main city, Novosibirsk.
The Russian government will spend about $20 million to build new vessels and technology for exploring Arctic shelf deposits. According to Deputy Prime Minister Dmitri Rogozin, Russia's goal is to reduce dependence on foreign equipment, including in the field of seismic studies. The country will need heat preservation technologies, new construction materials, and communication resources.
Rogozin said that about 90 percent of research equipment currently used by Russia in the Arctic region consists of foreign components. Thus, the country must invest to develop its own technologies in order not to be vulnerable to international politics and tensions.
Import substitution
Governor Vladimir Gorodetsky, head of the Novosibirsk Region, said that his region's strong scientific resources make it a potential leader for creating the necessary technology. "New materials may be tested in the Arctic that in the future can be used in other regions," Gorodetsky said during the forum.
The Tekhnoprom 2016 International technological development forum in the Novosibirsk Expocenter. Source: Kirill Kumhar / TASS
New materials and equipment were presented at one of the forum's exhibitions. For example, the Nerpa amphibian air-sleigh can transport people and cargo on thin ice, in snow and on the tundra. In the summer the air-sleigh can be used on any body of water, including a swamp. Developers say that the sleigh's modular construction allows it to quickly change skis depending on the purpose, thus increasing transportation effectiveness.
Russian scientific centers, such as the Institute of Aviation Materials, also presented new materials for exploring the Arctic. "Now we must conduct climate studies and understand how the materials will react to permafrost conditions," said Roman Cherepanin, director of the Materials for the Arctic Climate Laboratory. "We will test them at our base in Yakutia."
Renewable energy and peaceful atoms
Currently, more than 20 million tons of coal and up to 8 million tons of fuels and lubricants are shipped to the Arctic each year. This has an impact on the environment. Rogozin believes that in order to successfully explore the region it will be necessary to develop and introduce renewable energy sources.
Another important technology will be compact energy batteries that provide ships with autonomous power supplies.
To explore the region Russia is counting not only on renewable energy. State-owned Rosatom has developed new modular nuclear reactors that do not require the permanent presence of personnel. "In the Arctic we could use nuclear energy installations with a capacity of no more than 40-60 megawatts," said Vyacheslav Pershukov, Rosatom's deputy general director.
Northeast Passage
Another strategic objective will be the development of the Northeast Passage, the sea route between the European part of Russia and the Far East that runs through the Arctic Ocean and part of the Pacific Ocean. Along this route fuel, equipment, provisions and natural resources are transported.
Russia must create a single transportation and logistics operator for coordinating shipping along the Northeast Passage, said Yuri Sychev, director of the State Oceanographic Institute. "We surveyed 67 representatives of large cargo companies, and they gave us their unanimous support."
The Ministry for Development of the Russian Far East estimates that the transportation of Russian cargo along the Northeast Passage will increase by almost 10 times in the next 14 years, from 5.4 million tons in 2015 to 51 million tons in 2030.
Subscribe to get the hand picked best stories every week
All rights reserved by Rossiyskaya Gazeta.