Russian 'power ring' is entering the U.S. market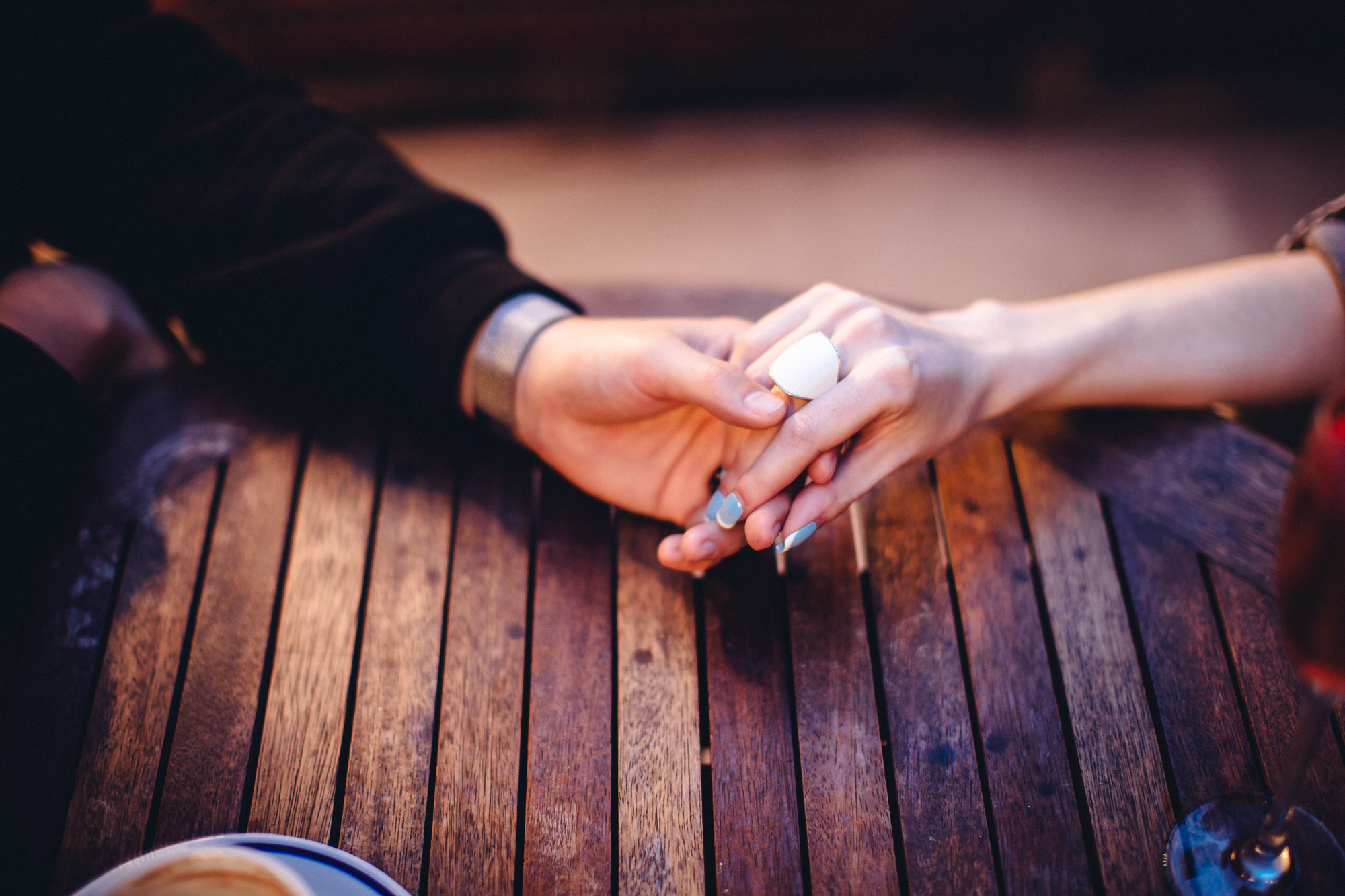 Nimb, a life-saving smart ring with a hidden button, raised more than $150,000 on Kickstarter in less than 72 hours. Next year the company plans to start sales in the U.S., and then later to enter European and Asian markets.
Press photo
Press photo
Press photo
Press photo
The Nimb team.
Press photo
"Sixteen years ago in broad daylight on a busy street, an inconspicuous young man tried to strike up a conversation with me, but I was proud and in a hurry, so the conversation didn't work out so well for him,'' wrote on her Facebook page Ekaterina Romanovskaya (or Kathy Roma), a 41-year old from Russia when launching a Kickstarter crowdfunding campaign. ``He turned out to be quite resourceful, so the second time around he didn't waste any time on questions and pulled out a knife.''
Roma is one of the founders of a new startup, Nimb, that is entering the U.S. market. Nimb is a smart ring with a concealed button that can send an alert to friends and family if you are an danger. The product can be used in any situation, including robbery, sexual assault, health issues, and fire.
Other founders also have personal reasons for joining the project. "Things got started in late 2014 when my friend was attacked on a street,'' said Leo Bereschansky, Nimb's CEO and co-founder. ``She had a can of pepper spray in her purse but no chance to use it.''
The incident shocked Bereschansky, who also launched a successful online educational project backed by Google. "I decided that this horrific experience should become more than a staggering statistic," he said.
Community to the rescue
There are many alert devices on the wearables market, but Nimb's unique idea is that you don't have to use both your hands; one press of a thumb is enough to call for help, which is very useful when an attacker is watching you. The ring can also assist people with physical limitations and older people.
The Nimb system consists of two parts – a ring with a concealed button, and an app. As soon as the button is pressed, the "rescue team" will be notified. They receive an alert with the user's exact map coordinates.
At the moment, the rescue team is comprised of family, friends, and the Nimb community. Volunteers and like-minded people who want to help can also get an alert; they just need to download the Nimb app. In the future, there are plans to integrate police and emergency services into the system.
"We're glad that we've reached our crowdfunding target of $50,000 in less than in a day,'' Kathy Roma told RBTH. ``We've managed to clearly explain our idea and the advantages of the product. Supporters visit our Kickstarter page, and they understand immediately how it works and what it's used for."
Coming in spring 2017
Nimb's price in the U.S. market will be $149. The company plans to start delivering the product to Kickstarter backers in early 2017. "We'll introduce a preorder option by August 2016, and sales will start in early spring 2017," Bereschansky said.
At Nimb's Kickstarter page some supporters show their interest by getting two rings, which is a good way not to miss an alert. If your partner or a friend presses a button, your ring will vibrate, which is something you can't miss, even if you have hearing disabilities.
There is another useful feature. As soon as the user presses the button the recording function on one's smartphone begins, which can be used to collect evidence that could be used in court later.
"We conducted hundreds of different tests to make sure the device works well at every stage,'' Roma told RBTH. ``The app is perfect, the button is well placed, and an accidental touch is almost impossible." But, just in case that happens, it's possible to cancel an alert by entering a password.
"I wear my ring almost every day and never had to send a real alert,'' she said. ``Hopefully, I never will."
In the future Bereschansky believes that Nimb will become a complex security system, offering new safety solutions for home, office, car owners and businesses. "Tight integration with existing institutions — police, health care and other emergency organizations — this is what we consider to be an absolute must for an efficient system," he said.
Subscribe to get the hand picked best stories every week
All rights reserved by Rossiyskaya Gazeta.