Russian man goes to the altar in his new exoskeleton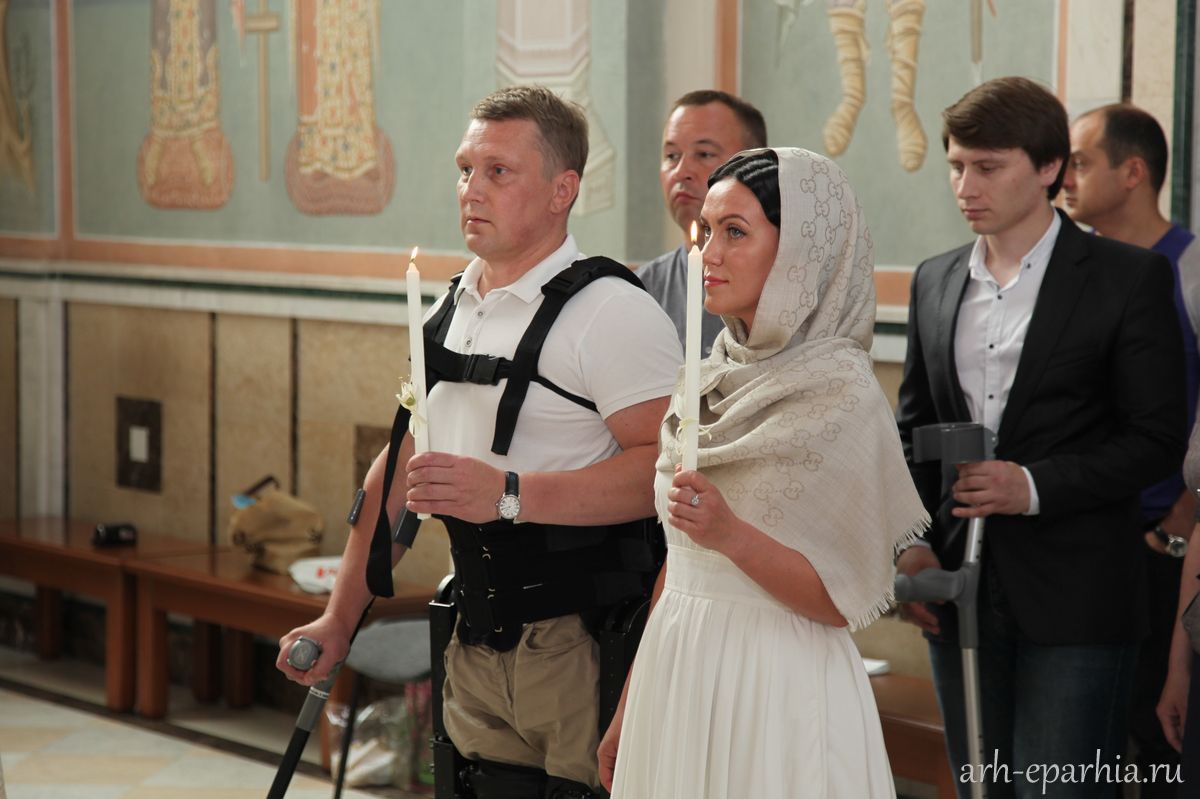 Sergei Rubinshtein is one of 20 test pilots of the first Russian exoskeleton.
Press photo
In a church in the city of Arkhangelsk 42-year old Sergei Rubinshtein and his wife were married on July 15. Nine years ago an accident left him unable to walk. His wedding was possible thanks to a new Russian exoskeleton.
Sergei Rubinshtein has in fact long been happily married to his wife, and they already have a 17-year-old daughter. But the church wedding was a way of further cementing their family bond after a very difficult past ten years.
Rubinstein suffered a severe back injury in late 2007 that left him unable to walk. His beloved wife supported him all these years. "Today our family has become stronger thanks to the sacrament of wedding," said Rubinshtein, who is one of 20 test pilots of the first Russian exoskeleton.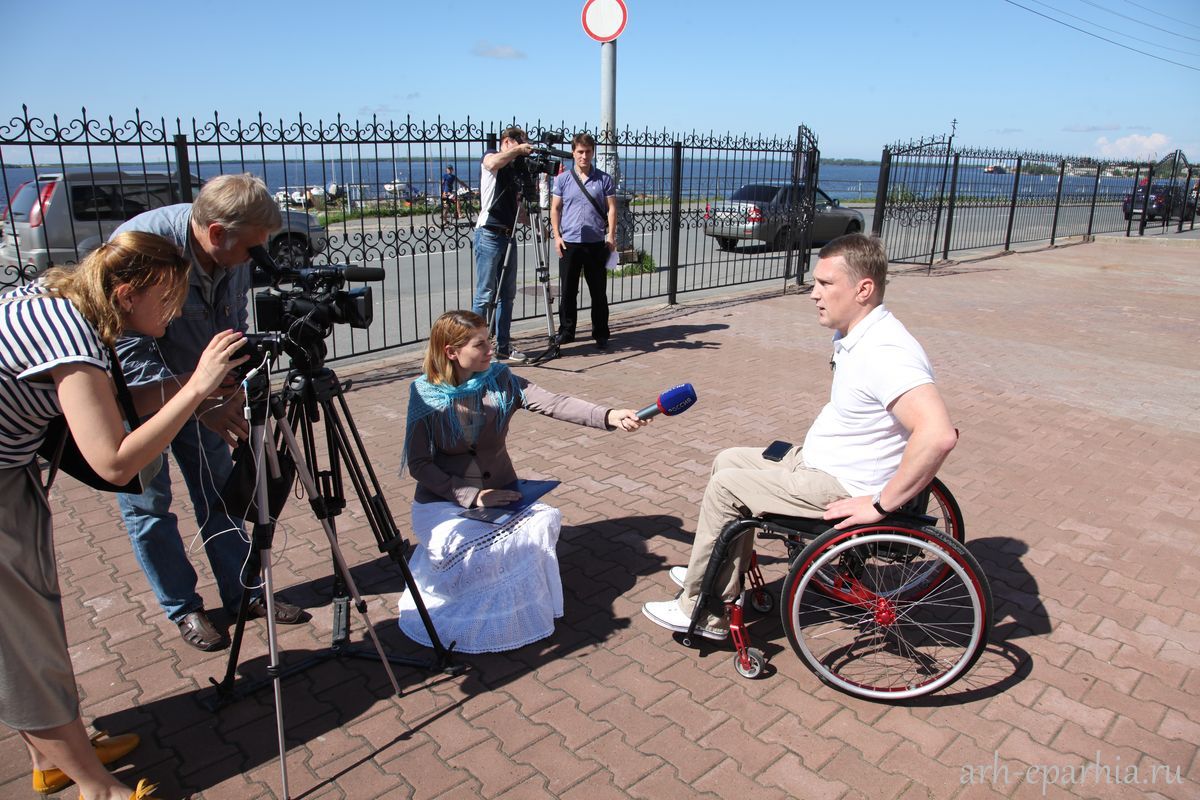 Source: Press photo
This device helps people with impaired lower limb motor functions to walk again. ExoAtlet, the company that developed the exoskeleton, plans to enter the U.S., European and South Korean markets.
"I've always enjoyed my family's help, and we overcome all difficulties together," said Rubinshtein. "I hope that with the help of modern means of rehabilitation I will be able to walk, and take my wife and daughter to a cafe.''
Clearing rubble
A total of 38 medical centers and more than two dozen patients have already ordered the exoskeleton, which was originally created a few years ago for the Emergencies Ministry. It was designed to help rescuers clear rubble and extinguish fires. Later, developers decided their main market is people with disabilities.
Two versions of the device will be available, each differing in price, features, and software. The one for individual use will be priced at more than $23,000. The one for clinics has a price tag of about $55,000 and is universal; its speed, length and height of steps can be adjusted. In addition, the length of the hip and thigh, as well as the sizes of the corset and pelvis, can be adjusted.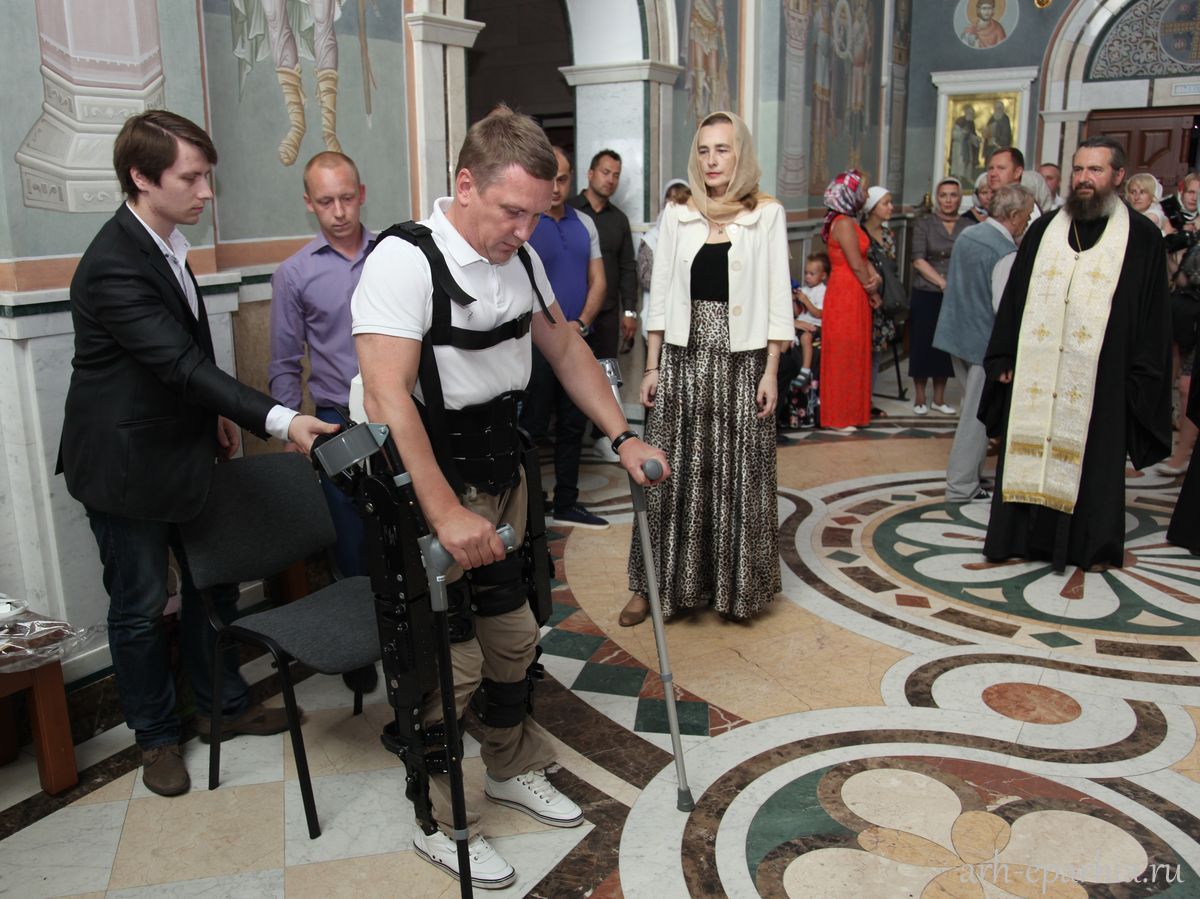 Source: Press photo
Three speeds
ExoAtlet allows patients to walk, move up and down stairs, sit down and get up without assistance. Those with a height of 160-190 centimeters, and a weight of no more than 100 kilos, will be able to exercise in just six months after the injury.
The exoskeleton has three speeds and three moving modes, eight different trajectories of movement when walking, and can operate in stand-alone mode for at least four hours. It is operated by using an application or a special smart crutch.
"It weighs 20 kg, but it absolutely does not pressure me," said Sergei Shmakov, an exoskeleton user. "This is real progress. Before, I could not use crutches, but in just two weeks I stood on them with the help of ExoAtlet.''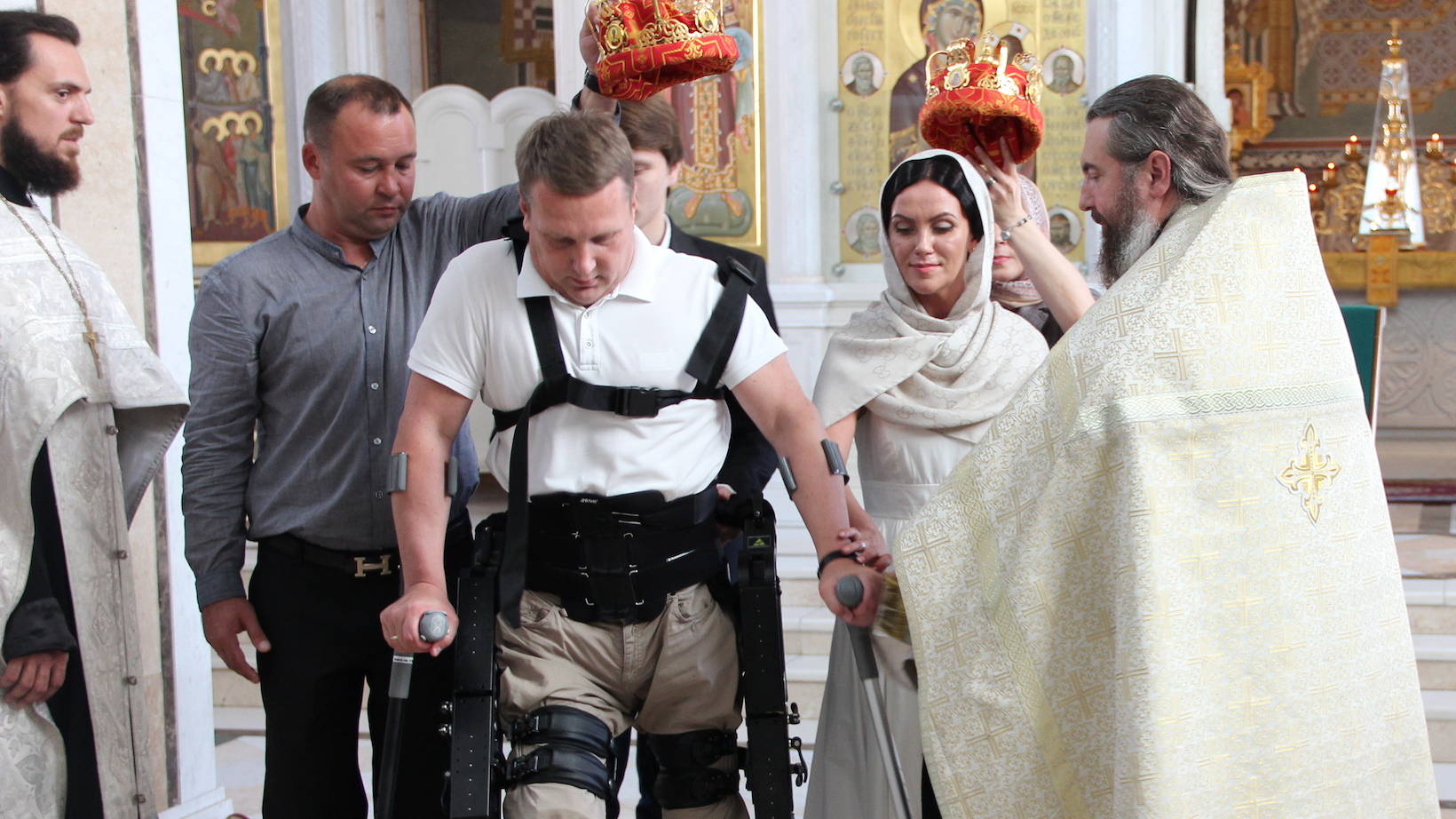 Source: Press photo
Increasing demand
Clinical trials are now taking place in Moscow, Yekaterinburg, Novosibirsk and Arkhangelsk. Show rooms are also being set up in these cities, to help people learn how to use ExoAtlet before deciding on a purchase. The developers want to open 10 more show rooms this year.
"The increase in demand and expansion of production will further reduce the price of the device, and will make it more affordable for individuals," said Svetlana Chupsheva, director for social projects at the Agency for Strategic Initiatives.
In the autumn, ExoAtlet intends to start developing a special exoskeleton for children with cerebral palsy, as well as for stroke victims.
Subscribe to get the hand picked best stories every week
All rights reserved by Rossiyskaya Gazeta.