Russia's head transplant candidate has an invention for Elon Musk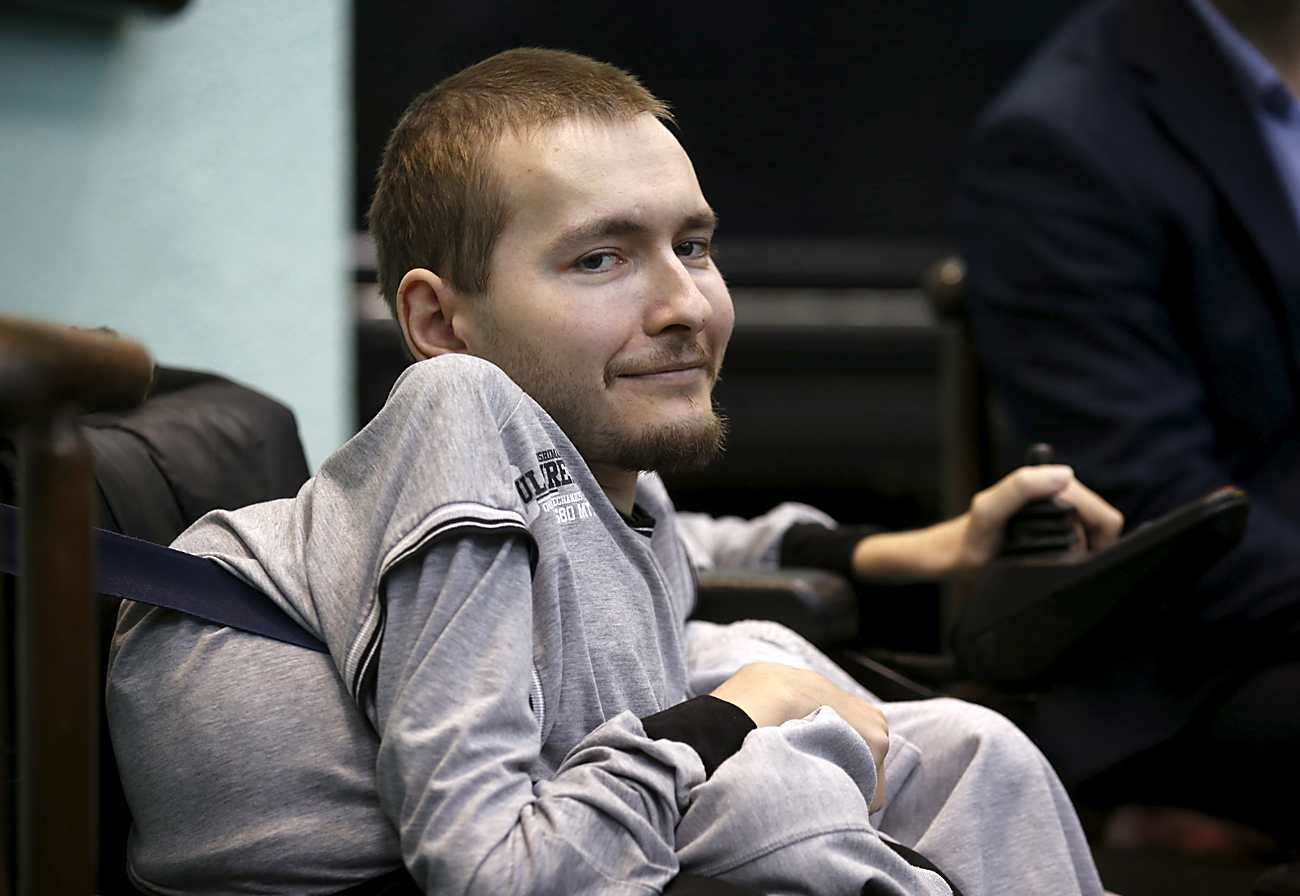 Valery Spiridonov: "It is important for me to help as many patients of Werdnig-Hoffman disease as I can."
Reuters
Programmer Valery Spiridonov is famous for aspiring to be the world's first head transplant patient. Now he has launched his own startup to develop a device to help operate an electric wheelchair with simple head commands.
Valery Spiridonov launched CleverChair, a startup which is an intelligent wheelchair that can move around indoors on its own. The Russian programmer hopes to raise money through the Indiegogo crowdfunding platform. However, with just two weeks before the end of the campaign Spiridonov has managed to raise only a little more than $200 out of the $50,000 needed. Still, the entrepreneur believes in his project and hopes that it will interest Elon Musk.
Numb hands
Spiridonov suffers from Werdnig-Hoffman disease, which has confined him to a wheelchair and left him practically unable to move by himself.
"Head transplants can be done only in individual cases, never on a mass scale; and so it is important for me to help as many patients of Werdnig-Hoffman disease as I can,'' said Spiridonov. "My mission is to make their lives more comfortable, independent and pleasant, free them from spinning one's wheels and pushing the control joystick when their hands are numb from circulatory problems."
Video by Val Spiridonov / YouTube
Spiridonov added that the user just has to choose the destination and then say it out loud or program the wheelchair with a smartphone app. The autopilot will create the itinerary by itself. The device uses a modern encrypted wireless communication protocol together with a smartphone.
Prototype ready
Japanese specialists, American programmers and marketing experts, and Russian developers from the company Promobot are working on the project. Russia's share of the development is 50 percent.
The system consists of a control panel, optical cameras that observe the user's position, infrared space sensors similar to those used for positioning modern virtual reality systems, and a smartphone app that forms a movement map and reacts to the person's commands. Moreover, it contains a special interface for people with speech defects.
The prototype has already passed testing, although the production location has still not been determined. To create a trial series the team needs roughly $54,000, after which the final version will appear in about eight months. CleverChair's estimated cost per unit will be $200.
'Call me, Elon Musk'
Spiridonov said the most generous investors will be allowed to participate in the brainstorming and development processes.
"This device can make a handicapped person's life much easier than that of a healthy person. For example, when in a store or a movie theater, the user can go where he needs to - the dairy stand, the cashier, or the toilet - just by moving his finger or with a voice command. CleverChair will upload a map of the premises and display it on the screen.
The developers believe that in the future the wheelchair will also be able to follow the owner's friends. The system can be integrated with most modern electric wheelchairs. Spiridonov hopes his development will attract major international investors such as Elon Musk.
"We have an incredible navigation system for closed premises! So, hi, Elon Musk. Want to use my technology in space stations and bases? Call me."
Subscribe to get the hand picked best stories every week
All rights reserved by Rossiyskaya Gazeta.