Russian university joins Facebook's artificial intelligence project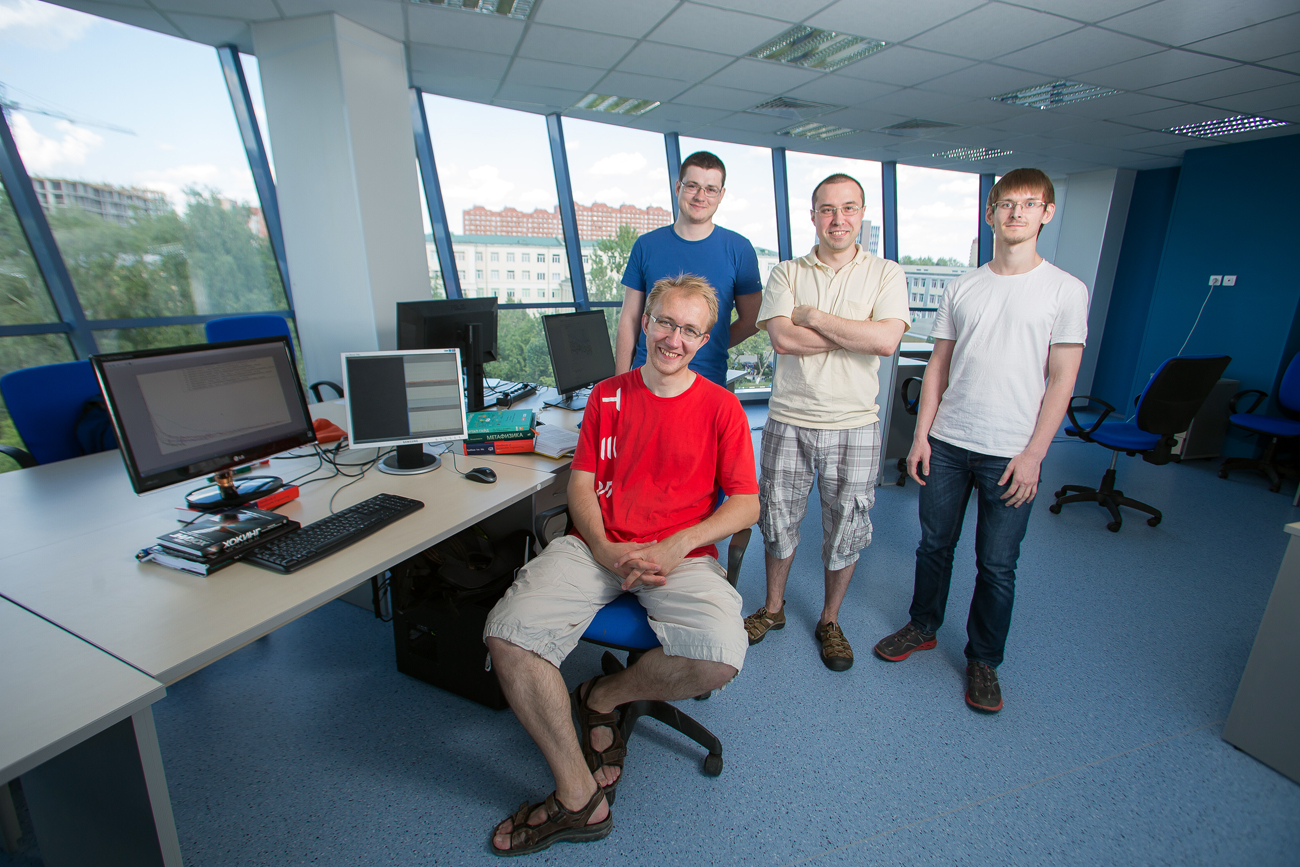 MFTI researchers (left to right): Vladislav Belyaev, Alexei Ozyorin, Valentin Malykh, Dmitry Khusnutdinov.
Press photo
The world's largest social network will make AI technology freely available thanks to partnerships with research centers in nine countries.
In an exclusive with RBTH, Yann LeCun, the Director of AI Research at Facebook, said that the Neural Nets and Deep Learning Lab at the Moscow Institute of Physics and Technology (MFTI), together with 14 research centers from around the world, will join forces in a global research program launched by the Facebook Artificial Intelligence Partnership (FAIR).
All the program's recipients will receive access to 22 high-performance servers based on GPUs (graphics processing units). In return, participating scientists will have to openly publish their results, algorithms and other information obtained in the course of research. This information will then be available to scientists and developers around the world.
FAIR's selection criteria is the quality of past research and its usefulness, as well as geographical diversity and the team's need for additional capacity, LeCun said. In addition to Russia's MFTI, the other 14 academic and research institutions come from Austria, France, Germany, Great Britain, Switzerland, Czech Republic, Belgium, and Italy.
FAIR members are conducting research in various areas of artificial intelligence, including neural networks, computer vision and machine learning systems. The full list of recipients is available on Facebook's blog.
Self-reliant robots
Mikhail Burtsev, the head of MFTI's Neural Nets and Deep Learning Lab, said the possibility of making breakthrough discoveries in his lab is critically dependent on the speed of processing large amounts of data.
"The new equipment will allow us to carry out experiments more quickly," Burtsev said. "As a result, new possibilities in artificial intelligence will be discovered sooner."
His laboratory is working on a neural network dialogue system – a set of algorithms capable of supporting a meaningful dialogue with a human on given topics. The technology can be used in technical support call centers, stores and information services.
Another area of research is machine reinforcement learning. It differs from neural network learning by the fact that examples for solving the problem are unknown, and there is only an estimate of the success of particular actions.
A program or a robot tries different strategies to get the "desired" (positive reinforcement), or to avoid "punishment" (negative). As a result, AI systems learn to better understand the human and become more self-reliant, plan actions and make decisions.
The laboratory's deputy head, Vladislav Belyayev, said this research can be used for the automation of various activities -- interaction with customers, computer games, helping with logistics, or the management of complex technical systems.
FB forgoes exclusive rights
FAIR provides not only the servers and software, but also will work with recipients on their research. In addition, there will be internships for students and young scientists from participating universities, LeCun said. Most important, Facebook will not demand exclusively obtaining the rights to research results.
Facebook is already using elements of artificial intelligence in its products. For example, the DeepText AI technology can determine the meaning of a post or comment, and will learn to block offensive messages.
LeCun said that recognition of images and video clips is a priority for Facebook AI development, as well as understanding and translating languages.
Subscribe to get the hand picked best stories every week
All rights reserved by Rossiyskaya Gazeta.