Radio waves help find metals, minerals, and gems deep under the surface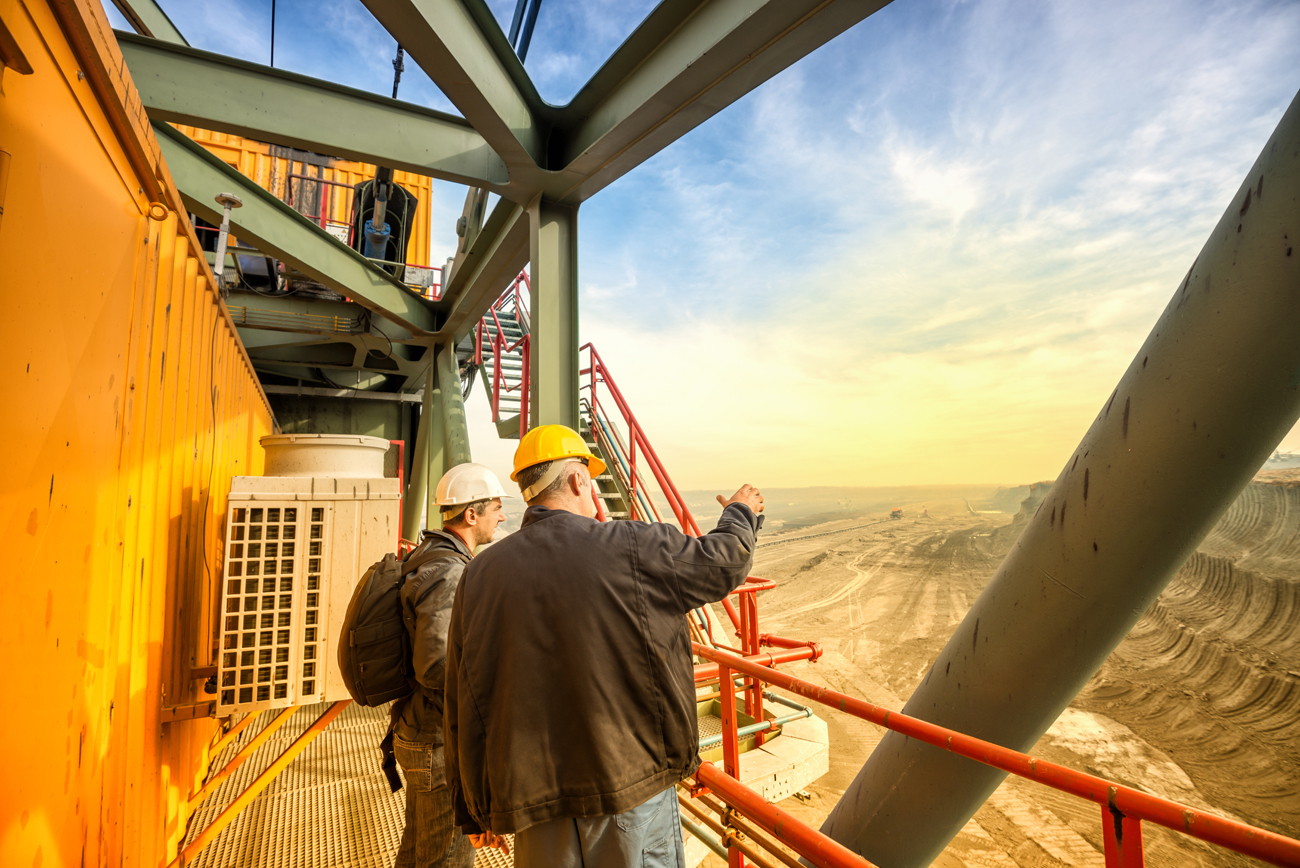 Two mine engineers with protective helmets standing on a huge drill machine.
Shutterstock/Legion Media
Russian scientists have pioneered imaging technology that can peer into the Earth's subsurface.
Technologies developed by the Russian scientist Vyacheslav Istratov are already in use in various countries helping to prospect for uranium, diamonds, gold and other natural resources.
This imaging technology can also help study the ground under buildings, bridges, tunnels and even shine light into areas covered by permafrost.
Highly effective
"My goal was to develop a universal technology to help us obtain images of structurally non-homogeneous geological areas," said Vyacheslav Istratov, founder of the company Radionda.
In the Soviet era, Istratov worked at the Central Scientific Research Geological Institute of Non-Ferrous and Precious Metals. At that time, geophysicists were developing the remote radio occultation, which is based on the fact that rocks absorb radio waves in different ways. The method was useful in looking for gold and non-ferrous metals in conditions where massive amounts of ores are embedded in structurally homogeneous rocks.
Today, many deposits are located more than 500 meters below the Earth's surface, but they do not contain large amounts of precious metals. In such conditions exploratory drilling can be economically risky. "Remote study helps do away with unnecessary drilling, and increases effectiveness," explained Istratov.
Underground tomography
How does the technology work? Studies of the space between wells are made according to the so-called fan system where a transmitter is placed in one well and a radio wave receiver in another.
"Our highly sensitive equipment is better than anything previously used -- the emitter can be controlled from the surface, and we significantly have decreased the dimensions of drilling, from as much as 80 meters to as little as three meters in depth," said Istratov. "The wide range of operating frequencies allows us to operate in highly difficult environments and at great distances - up to two kilometers."
The company applied the method at a depth of 1,560 meters for a copper-nickel deposit in Norilsk, as well as one at a depth of 1,640 meters for an oil field in the western Urals.
Istratov believes that in the oil service sector Schlumberger is Radionda's main competitor, but he feels he has an advantage over that company. "We have an advantage in terms of highly resistant rocks, and also our method is cheaper and faster," noted the scientist.
4D maps
In 15 years Radionda has undertaken more than 100 projects for the world's largest mining and oil companies. For example, Russian scientists conducted exploratory work in diamond deposits for ALROSA, a major player in the global diamond industry.
They successfully collaborated with Spain's Rio Tinto Minera and Promotora De Minas De Carbon. They also did research for the Anglo American Corporation of South Africa, and many others.
Currently, the company's technologies help follow changes in the Earth's subsurface, such as the thawing of frozen rocks. For this, Radionda makes 3D and 4D maps to help obtain information on the structure and qualities of the rocks, as well as to evaluate a deposit's effectiveness.
Subscribe to get the hand picked best stories every week
All rights reserved by Rossiyskaya Gazeta.