Making nuclear power plants safe after they shut down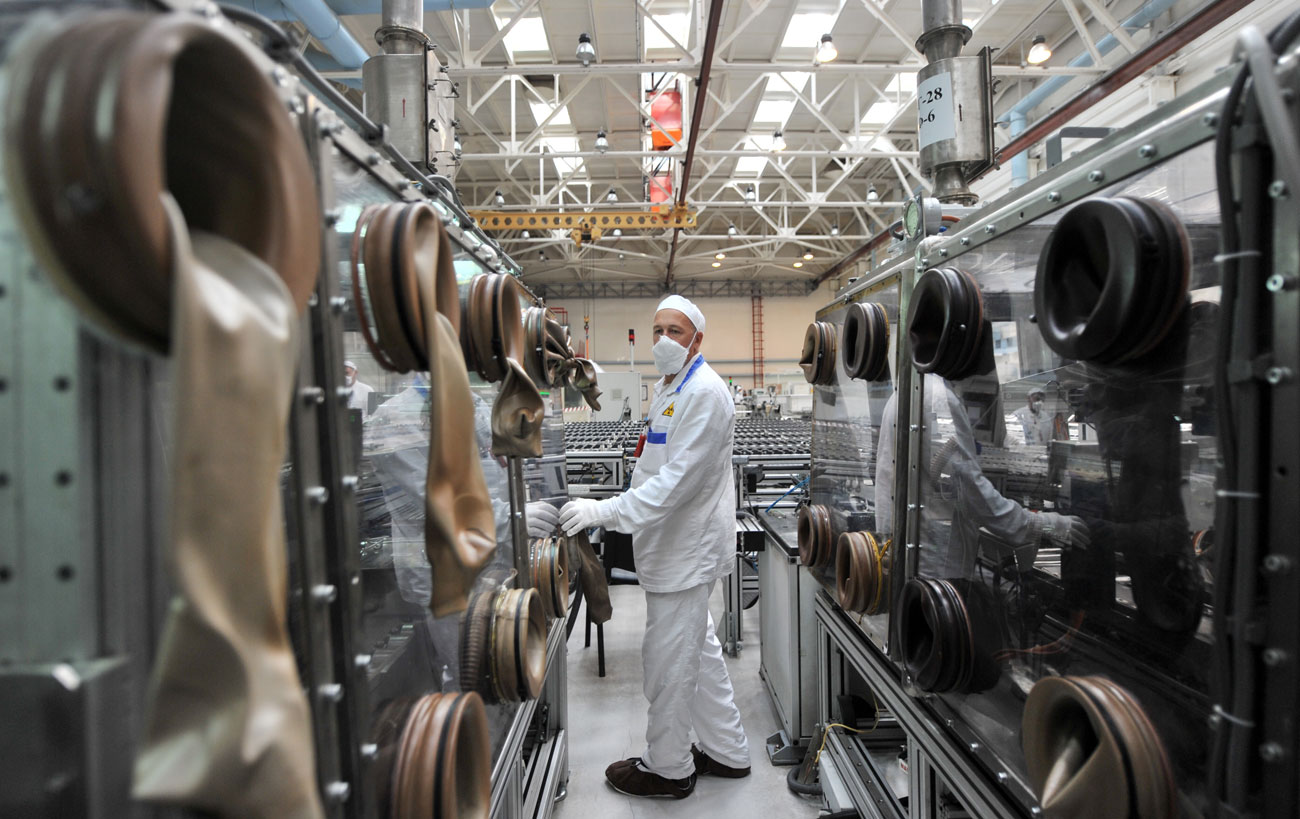 Swift action: Russia tackled waste crisis.
TASS / Yevgeny Kurskov
Russia's nuclear waste storage and reprocessing technology sets international standards for safety.
The problems of dealing with spent nuclear fuel, radioactive waste and the decommissioning of nuclear facilities (experts call it "back end") did not immediately become apparent to the countries developing their nuclear industries. But now the world market for back end services is booming and its value is estimated to total about $347 billion until 2030.
A number of nuclear facilities in the UK are scheduled for decommissioning, and all the 17 nuclear power plants that are still operating in Germany are due to close down by 2020. Japan must rehabilitate the areas after the accident at Fukushima, and the United States and Russia need to solve the problems of radioactive waste storage and reprocessing. Not all countries have the ability to solve these problems, but Russian technologies and facilities can come to their aid.
Urgent solutions
"So far, it is only Russia that has been able to systematically cope with the vast tasks of back end," says Semyon Dragalsky, president of Russia's Energy Efficiency Union.
In this situation, Russia had no choice but to tackle the problem urgently. In 2007, it adopted a state program on nuclear and radiation safety, which was developed by the Rosatom State Atomic Energy Corporation. Then it approved a law on radioactive waste management, taking into account the latest standards and requirements.
Cutting-edge skills
Russia has managed to solve both the problem of storage and the issue of spent nuclear fuel reprocessing. The main principle underlying the implementation of the strategy for the reprocessing by Rosatom is the centralization of spent nuclear fuel management, when the whole cycle of operations with spent fuel happens in one place.
A good example in this respect is the Mining and Chemical Combine (MCC) in Krasnoyarsk, Russia's leading company involved in creating a complete processing facility for the civilized management of spent nuclear fuel. In 2011, MCC began building the first of a series of dry storage compartments for spent nuclear fuel, which it completed last year. Here, spent fuel is stored not in the water, which is the usual practice, but in canned containers.
"This storage facility is built with the world's most advanced technology. Here we are ahead of all our competitors, because the structure can withstand a direct hit by an aircraft or earthquakes of magnitude 10, whereas the requirement is magnitude 8, and its construction is based on passive safety principles," says Pyotr Gavrilov, director of MCC.
"It is based on the principle of natural convection. That means that a loss of power supply, for example, will not lead to anything. Heat will be safely and reliably removed from spent nuclear fuel through natural convection."
Rosatom's plant is a third-generation facility, and it is designed for developing the latest nuclear fuel reprocessing technology. For example, the French plant UP3, which shares a similar mission, is a second-plus-generation facility. It dumps low-level waste containing tritium and iodine into the English Channel. Rosatom's back end technologies do not suffer from such shortcomings.
All rights reserved by Rossiyskaya Gazeta.