Why did a Russian airline buy a spaceport in California?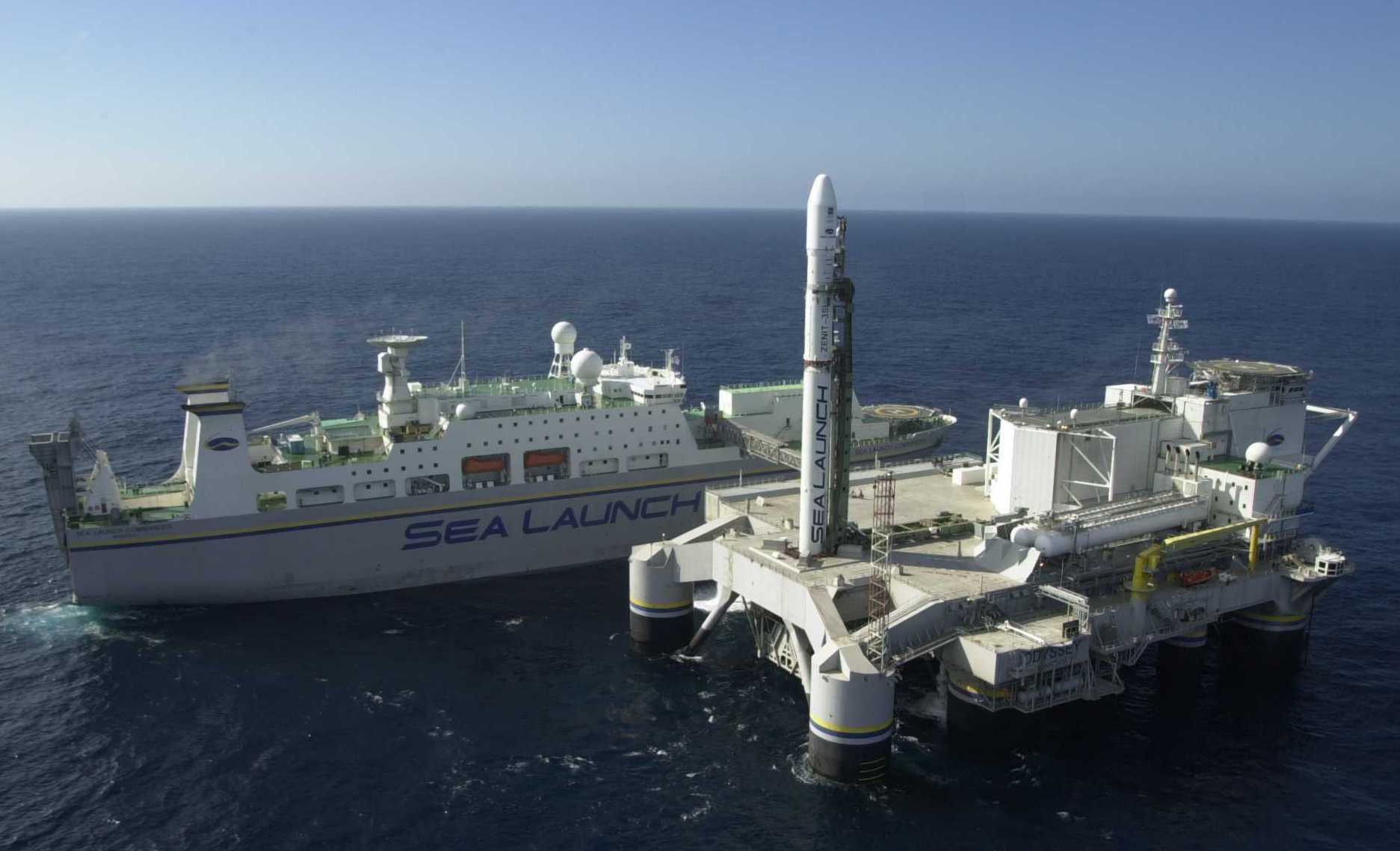 The deal took industry insiders by surprise because it's not clear why a successful airline needs a problematic and debt-ridden acquisition. Photo: The floating 'Sea Launch' spaceport based in California, U.S.
Press photo
In a major surprise for the aerospace industry, Russia's S7 airline announced that it bought the floating Sea Launch spaceport based in California. While the spaceport has massive debt, S7's general director says it's his "ticket to the stars."
During the International Astronautical Congress in Guadalajara at the end of September, Moscow-based S7 Group signed an agreement to buy the floating Sea Launch spaceport from Russian state-owned Energia Rocket and Space Corporation. With an investment of over $150 million, S7 is the first private Russian company to invest in the space industry.
The deal took industry insiders by surprise because it's not clear why a successful airline needs a problematic and debt-ridden acquisition. Experts joked that S7's general director, Vladislav Filev, was tortured into making the deal. But he insists that Sea Launch is his ticket to the stars, and he is certain it will be successful.
For the spaceport to be fully operational, however, the new owner must first obtain a license, and S7 doesn't have one. Despite the Russian company's ownership rights, Sea Launch is still under U.S. jurisdiction, based in the Port of Long Beach, California. Filev wants to take it back to Russia, but first he needs the U.S. State Department's permission.
Russia's Elon Musk?
In Russia the media calls Filev "the Russian Elon Musk." Indeed, he is very ambitious. "My company won't be No. 1 in aviation and can't outdo Aeroflot, but we can be No. 1 in space," said Filev. Over the next 15 years, starting in 2018, S7 expects about 70 commercial launches from the floating spaceport.
The company is already holding talks with potential clients, a source from the Russian Space Agency told RBTH. Filev added that S7 is primarily counting on cooperation with private companies that launch satellites.
Ivan Moiseev, director of the Institute of Space Politics, is concerned that S7's spaceport won't find much business. He thinks the market is already saturated and it will be difficult for a new player. However, Vladimir Solntsev, Energia's CEO, believes that S7 can flourish if it offers better prices. The appearance of a new player on the space services market may in itself lead to significant price reduction, said Solntsev.
Getting into orbit
Mikhail Kokorich, founder of Dauria Aerospace, told RBTH that he is closely following the developments with Sea Launch, and his company is ready to use the platform to launch its small ATOM telecommunication satellites, which each weigh one ton.
"We are ready to launch them from the spaceport if S7 offers reliability and a competitive price," said Kororich. "We could use the spaceport to launch our satellites into geostationary orbit and geostationary transfer orbit. The launch price must not be more than $960,000 and the reliability at least 97 percent."
Kokorich added that all international telecommunication satellite operators are Sea Launch's potential clients.
Fateful year
Sea Launch was launched in 1995 by an international consortium whose biggest shareholders were Boeing (40 percent) and Russia's Energia (25 percent). The ambitious project, however, was unprofitable. It had only 36 launches, much less than expected, and maintenance costs were high. In 2009, the company filed for bankruptcy.
As a result, 95 percent of Sea Launch shares went to Energia. Boeing returned the money to all its creditors, having paid off the debts of the other shareholders. Later, Boeing demanded the return of $330 million in debt from Energia.
The year 2014 was a fateful moment in Sea Launch's future. Citing tensions with Russia, Ukraine refused to supply the Zenit rockets for which all of the spaceport's equipment had been assembled.
Subscribe to get the hand picked best stories every week
All rights reserved by Rossiyskaya Gazeta.