Russia joins the electric car race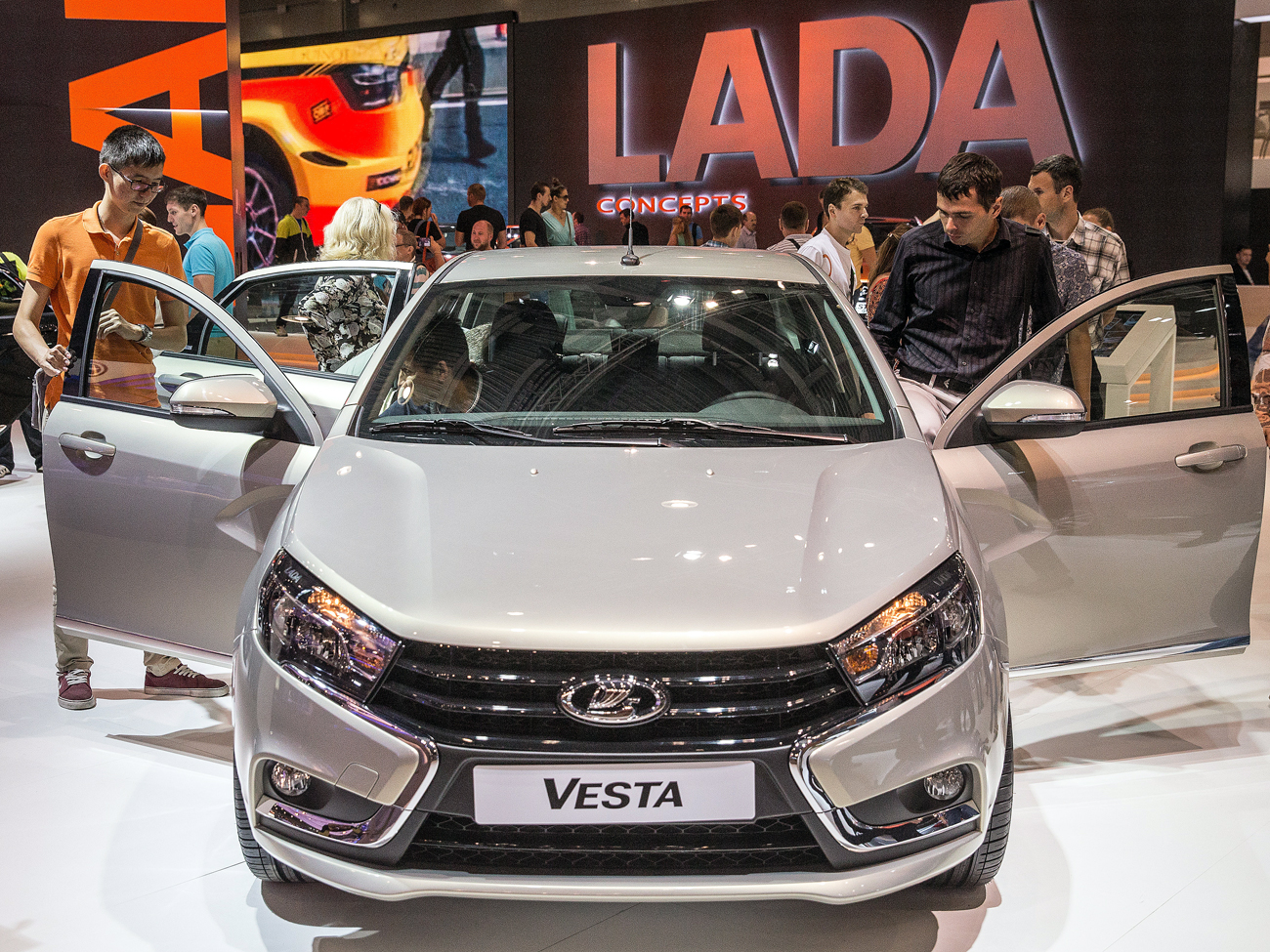 The Vesta EV will sell at about $40,000, almost twice more than ElLada's price of about $20,000.
Dmitry Serebryakov / TASS
In late August, the Russian carmaker AvtoVAZ unveiled an EV prototype for the Lada Vesta. Will the company be able to make an affordable EV car and take on Tesla?
This summer the Russian company AvtoVAZ presented its EV prototype for the Lada Vesta. This is the second electric car made by the Tolyatti-based manufacturer, located about 1,000 kilometers southeast of Moscow. ElLada was the first, appearing as a prototype in 2012, and which was based on the popular Lada Kalina.
Nuclear power to the rescue
Electric cars have not been popular among Russian drivers due to a lack of infrastructure, harsh climatic conditions, high price, and limited mileage on a single charge.
However, Vladimir Pirozhkov, president of the Astra Rossa Industrial Design and Innovation Center, believes Russia needs electric cars.
"It's hard to breathe in Moscow, and an electric car is environmentally-friendly," said Pirozhkov. "For large cities it's a way to solve environmental problems."
Russia's Industry and Trade Minister, Denis Manturov, took a strong interest in the Vesta EV and one is now parked in his garage. This makes Manturov the sole owner of a Vesta EV.
Mass production, however, might soon be a reality. Russia's nuclear power corporation, Rosatom, wants to buy 3,000 to 6,000 Vesta EVs, and the company might help build electric vehicle charging stations. The deal has not yet been signed, however.
Better mileage
AvtoVAZ's first electric car, ElLada, was not successful because consumers found it expensive. Most went unsold, and only eight electric cars were shipped to Kislovodsk (1,600 km south of Moscow) to be used as taxis.
Electric car engineer Igor Korkhov has owned an ElLada for more than a year. "The mileage on a single charge is substantially higher than other electric cars," said Korkhov. "In spite of the official data, ElLada's real mileage is 180 to 220 km in summer, and 120 to 150 km in the winter. The new Vesta, however, offers better mileage than ElLada."
The Vesta EV has improved performance, and instead of the ElLada's lithium-iron-phosphate batteries the Vesta EV has a lithium-ion battery. AvtoVAZ also claims the Vesta EV can travel 150 km on a single charge, or 10 km more than ElLada in the summer, if the air conditioner or heat are kept off. Otherwise, the vehicle can't travel more than 100 km. By comparison, Tesla's Model S claims a maximum driving range of 407 km.
AvtoVAZ recently sent some EV cars to Crimea, but given the specs they probably won't be popular there. The peninsula is very hot in summer, and the air conditioning must be kept on all the time.
Price is paramount
"Production plans are being finalized," said Artyom Manyukhin, head of communications at AvtoVAZ's press center. "It's too early to talk about sales. We are studying market demand. Cost will also depend on the modifications that the new car needs. These cars are prototypes and are subjected to continuous improvement.''
Konstantin Kotlyarov, head of AvtoVAZ's innovative projects, said the Vesta EV will sell at about $40,000, almost twice more than ElLada's price of about $20,000.
Despite all the challenges, AvtoVAZ believes the Vesta EV will be a strong competitor to international counterparts. Kotlyarov said the electric vehicle has high export potential because it offers a more competitive price while having the same features as other EV cars.
Tesla cars in the U.S. currently sell at about $70,000. However, even on this front the Americans will soon be a formidable competitor when it starts selling the Model 3 at the end of 2017. That car will be priced at about $35,000.
Subscribe to get the hand picked best stories every week
All rights reserved by Rossiyskaya Gazeta.