New research sheds light on Lenin's mysterious death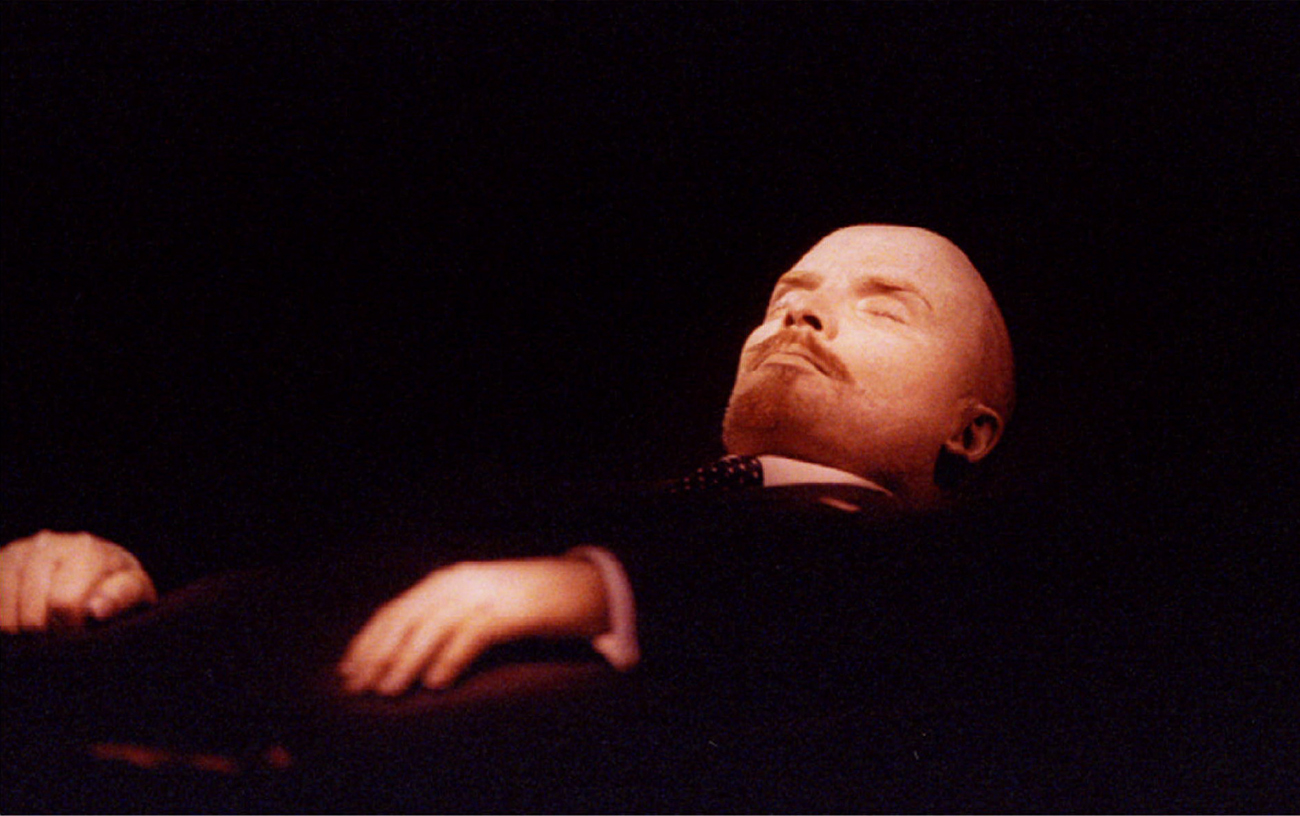 The body of Vladimir Lenin , the Soviet state founder lies in the Mausoleum of Lenin on Red Square.
Reuters
Several new theories try to explain the death of Soviet revolutionary leader Vladimir Lenin. RBTH spoke to the experts in hopes of shedding light on a nearly century-old mystery.
Much mystery still surrounds the death of Vladimir Lenin, the Bolshevik leader and organizer of the 1917 Soviet revolution. Many of the documents regarding his death remain classified to this day.
According to the official version, the Soviet leader suffered from severe atherosclerosis in his brain vessels that led to a stroke.
"The extent of Lenin's cerebral atherosclerosis, with its marked calcification of the involved cerebral arteries, was strange to the extreme, particularly so, because Lenin had none of the risk factors known to be associated with premature cerebrovascular disease (hypertension, smoking or diabetes)," Philip Mackowiak, a professor at the Medical Care Clinical Center in Baltimore, Maryland, told RBTH.
Strange death
Historians say that Lenin's serious health problems date to 1921. When the Russian civil war ended, the country was gripped by famine and devastation. Lenin started to suffer chronic headaches, insomnia and fainting spells.
By 1922 Lenin's health deteriorated, and he began to experience speech disorders . Also, he became paralyzed on his right side. The Soviet leader died at the age of 53 in 1924. Before his death he had had several brain hemorrhages, but it's not clear what caused them.
Some prominent experts, including St. Petersburg historian and journalist Lev Lurie, neuroscientist Harry Vinters from the University of California, and Dr. Philip Makoviak were confounded by the fact that Lenin's brain vessels after his death were extremely hardened. According to eyewitnesses, the vessels rang when tapped with forceps during the autopsy. Experts could not find a reason for this, until now.
Mutations
In 2011, Dr. Cynthia St. Hilaire suggested that the cause of Lenin's premature atherosclerosis lies in a mutation in the NT5E gene. He might have suffered from mutations, resulting in paralysis and premature death.
"We believe that Lenin had a rare disorder, one likely inherited from his father, who seems to have died under similar circumstances," Mackowiak said. "When we learned of St. Hilaire's discovery of the NT5E mutations as a cause of extensive arterial calcifications, a variant of the mutation seemed to us to be the best explanation for Lenin's calcified cerebral vessels. We also wondered if the intense pressure Lenin was under as leader of the communist world revolution had a role in causing his premature cerebral atherosclerosis."
Lurie does not exclude that the cause of death could have been something else. In his book, "22 Deaths, 63 Theories," Lurie looks at several most probable hypotheses, which includes the leader's poisoning on Stalin's orders. Lurie said that Stalin was a clever butcher, and maintained friendly relations with Lenin in order to secure his own political power.
Lurie said that during particularly difficult bouts of his illness, Lenin turned to Stalin and asked for poison. The latter promised to get him some cyanide. This is recorded in many documents. However, toxicology tests that might have detected poison in Lenin's body were not conducted.
Lurie has another theory whereby Lenin died due to syphilis. Even after the announcement of the official cause of death, atherosclerosis, some doctors in 1924 were repeatedly called to screen for another disease. The sexually-transmitted disease, according to Lurie, could have triggered a stroke. However, as Venters previously stated, the leader's symptoms and the autopsy results tend to disprove this theory.
Subscribe to get the hand picked best stories every week
All rights reserved by Rossiyskaya Gazeta.