Microsoft sued by Kaspersky Lab for unfair competition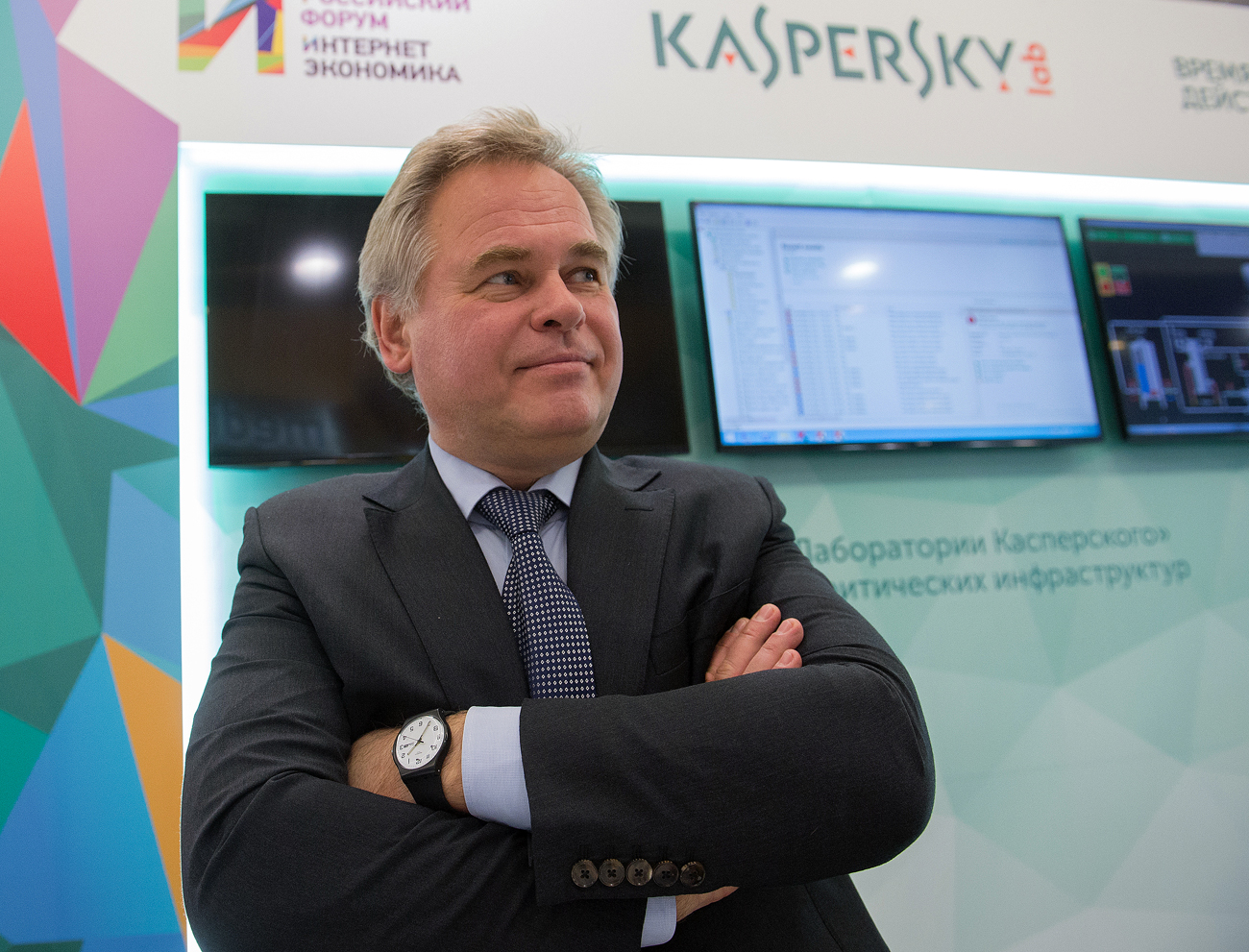 Head of Kaspersky Lab Yevgeny Kaspersky at his company's display stand at the first Russian Internet Economy forum.
Sergey Guneev / RIA Novosti
Russia's Federal Antimonopoly Service (FAS) has filed a lawsuit against Microsoft after receiving a complaint from Kaspersky Lab, Russia's leader in antivirus software. The U.S. corporation is suspected of forcing customers to use its Windows Defender antivirus program. While Microsoft counters that it never violated Russian law, other antivirus producers support Kaspersky's complaints.
Acting on a complaint from Kaspersky Lab, Russia's Federal Antimonopoly Service (FAS) has opened an investigation against Microsoft for violating the Competition Protection Law. The complaint says that the American digital giant is forcing customers to use its Windows Defender antivirus program.
"Microsoft is the developer of Windows Defender antivirus software, which turns on automatically if a third-party's software has not adapted in time to Windows 10, and this is an unjustified advantage for Microsoft," said FAS deputy director Anatoly Golomolzin.
Also, Kaspersky said Microsoft reduced the adaptation period of third-party antivirus software for OC Windows 10 from two months to six days. The Russian company is also preparing to file a complaint against Microsoft with the European Commission, said Yulia Krivosheina, a Kaspersky spokesperson.
"Microsoft has created a situation in which competing antivirus producers, including Kaspersky Lab, are unable to completely fulfill their obligations to customers, which leaves the latter helpless, limits their choices and leads to third-party producers incurring financial losses," said Kaspersky's general director, Igor Chekunov.
Meanwhile, Microsoft said it has not received an official letter from FAS, and insists that it is innocent. "Microsoft confirms that it adheres to the principles elaborated in the antimonopoly law," said a Microsoft representative.
Other antivirus software producers, however, support the complaints against Microsoft.
"The problem concerns the whole antivirus software market, where free competition is limited," said Denis Mateev, head of ESET's office in Russia and the CIS. ``Microsoft promotes its products by using its dominant position on the market, which can lead to users being deprived of a right to choose the best software."
Boris Sharov, general director of the Russian company, Dr. Web, said that whenever Windows 10 updates are installed on a computer any antivirus software that was previously there, including Dr. Web, "disappear without a trace," and are replaced by Windows Defender.
The complaint against Microsoft is not the first antitrust case in Russia's IT industry. In February 2015, FAS filed a lawsuit against Google that was based on a complaint from Yandex and which accused the American company of limiting the promotion of services on the Explay, Fly and Prestigio Android devices.
In September 2015, FAS recognized that Google Inc. and Google Ireland Ltd had violated the Competition Protection Law. Google was hit with a fine of 438 million rubles ($6.7 million), and an additional penalty of 1 million rubles (more than $15,000) for late payment of the fine.
First published in Russian by Kommersant
Subscribe to get the hand picked best stories every week
All rights reserved by Rossiyskaya Gazeta.