Telegram unveils new Facebook-style services to keep pace with rivals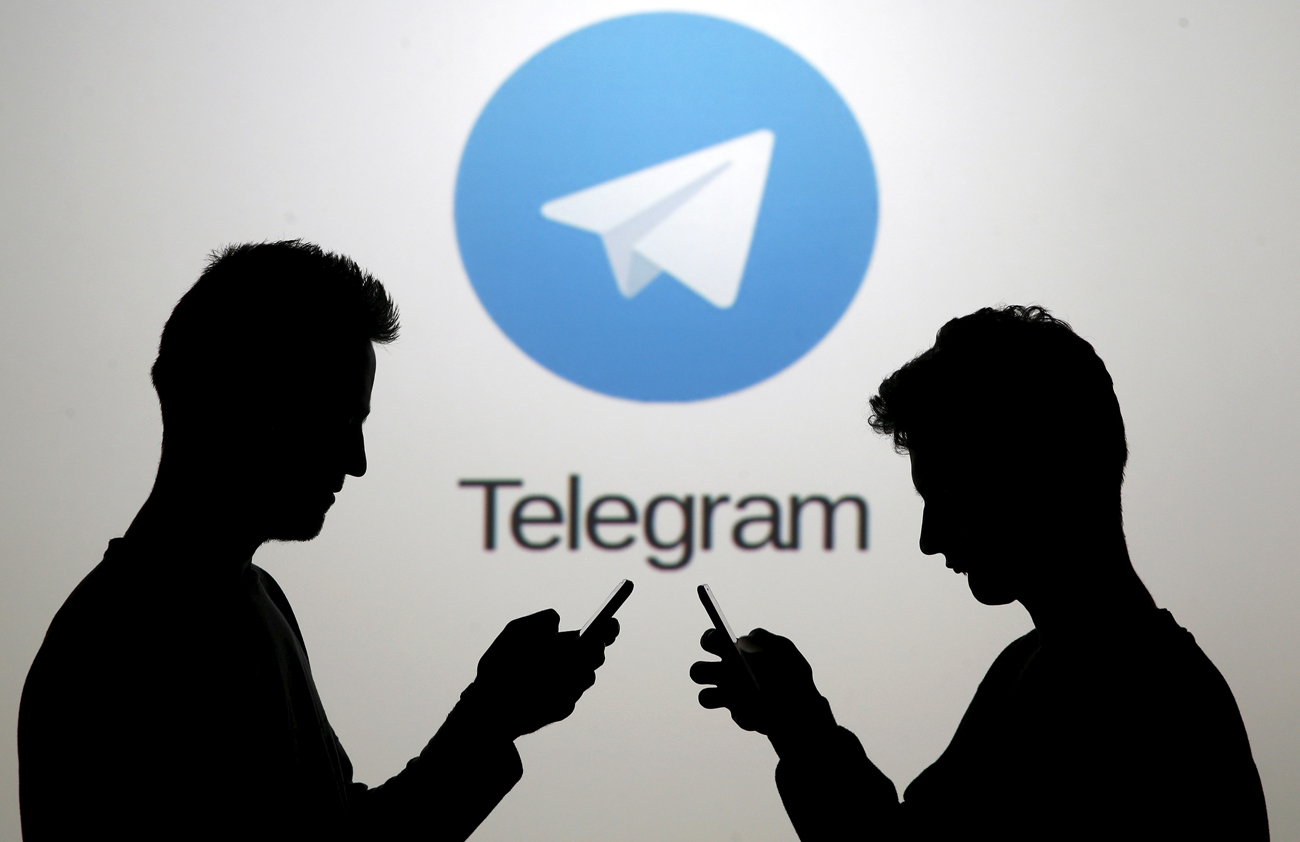 In the new Telegram 3.14 version the Instant View service provides Telegram users with the opportunity to read articles and other materials without wasting time and traffic downloading the webpages.
Reuters
Users of the instant messaging service developed by Russian programmers will now be able to open links to webpages directly inside Telegram and create big notes with photographs and other multimedia content.
Users of Russia's homegrown instant messaging service Telegram are now able to read articles without leaving the app as part of the Instant View function, one of a series of new improvements introduced in the latest version of the program.
"We want to provide Instant View pages for every story on the Web and thus devour the entire internet (*evil laugh*)," says the team at Telegram, created by VKontakte founder Pavel Durov and other Russian developers, in their blog. The announcement heralds the launch of a new Telegram service, Instant View, which resembles Facebook's Instant Articles.
Internet inside Telegram
In the new Telegram 3.14 version the Instant View service provides Telegram users with the opportunity to read articles and other materials without wasting time and traffic downloading the webpages. Now they will be available directly in the messaging service's window. To view the pages in Instant View the user will have to push a corresponding button under the message.
For now materials from certain sites only can be downloaded in Instant View, including the Medium blog-platform and the TechCrunch site, the service's first partners. "We'll be adding more as we go," said Telegram in a statement, adding that, as already mentioned, it plans to embrace the internet entirely.
Facebook's similar platform, Instant Articles, also helps view material from other sites without leaving the social network. Maxim Kornev, a media expert at MediaToolBox and docent at the Department of Television, Radio and Internet Technologies at the Russian State Universities for the Humanities, notes that this is a general trend for messaging services and social networks: They are trying to keep the user remain on their platform, providing them with maximum comfort, in order to profit from it later.
Other novelties
Together with Instant View, Telegram's team has launched Telegraph, a service that lets users create and edit notes with hyperlinks, photographs and other embedded content. Notes created in Telegraph can be viewed both in Telegram (with the help of Instant View) and outside the messaging service.
"Essentially, this is a separate service for publishers that helps them quickly create a multimedia feature and publish it through Telegram or any other platform," explains Kornev. In his opinion, this update is even more important than the Instant View function. The Telegram blog remarks ironically: "With Telegraph, your Telegram channel can run stories just like the mainstream media (although you may find it tricky to become as biased)."
The 3.14 version also contains other novelties. Now messages can be searched for in chats according to their date, you can look for stickers with the help of the View Pack service and look for chats through the contacts participating in them (the Groups in Common service). Telegram also says that it has improved the interface and settings for Android, which previously did not work as smoothly as those of iOS. "Make Android Great Again!" the developers declare.
Why isn't Telegram popular in Russia?
According to Kornev, "Telegram is steadily moving in the direction of a separate microenvironment, ecosystem, a very quick and adaptable one." He believes that the messaging service plans to evolve by creating a full-fledged publisher-user platform, which would be comfortable both for its creators and content users.
However, in Russia, where the instant messaging service was created, Telegram is not particularly popular. According to a survey conducted by J'son & Partners Consulting, in January 2016 Telegram was used by only 1.3 percent of smartphones (the leaders are WhatsApp with 27.1 percent and Viber with 26.1 percent).
Kornev explains that because in Russia. Telegram appeared relatively late in Russia, where there are many messaging services available, it has proved difficult to conquer the market. Furthermore, according to Kornev, one of the reasons why Telegram is popular abroad, particularly in the Middle East, is that it uses encrypted chats, which help guarantee anonymity.
"Russia did not have problems with prohibited content, which is why Telegram is considered just another messaging service and not a unique anonymous platform," he said.
Subscribe to get the hand picked best stories every week
All rights reserved by Rossiyskaya Gazeta.