Better together: United front needed in the fight against global warming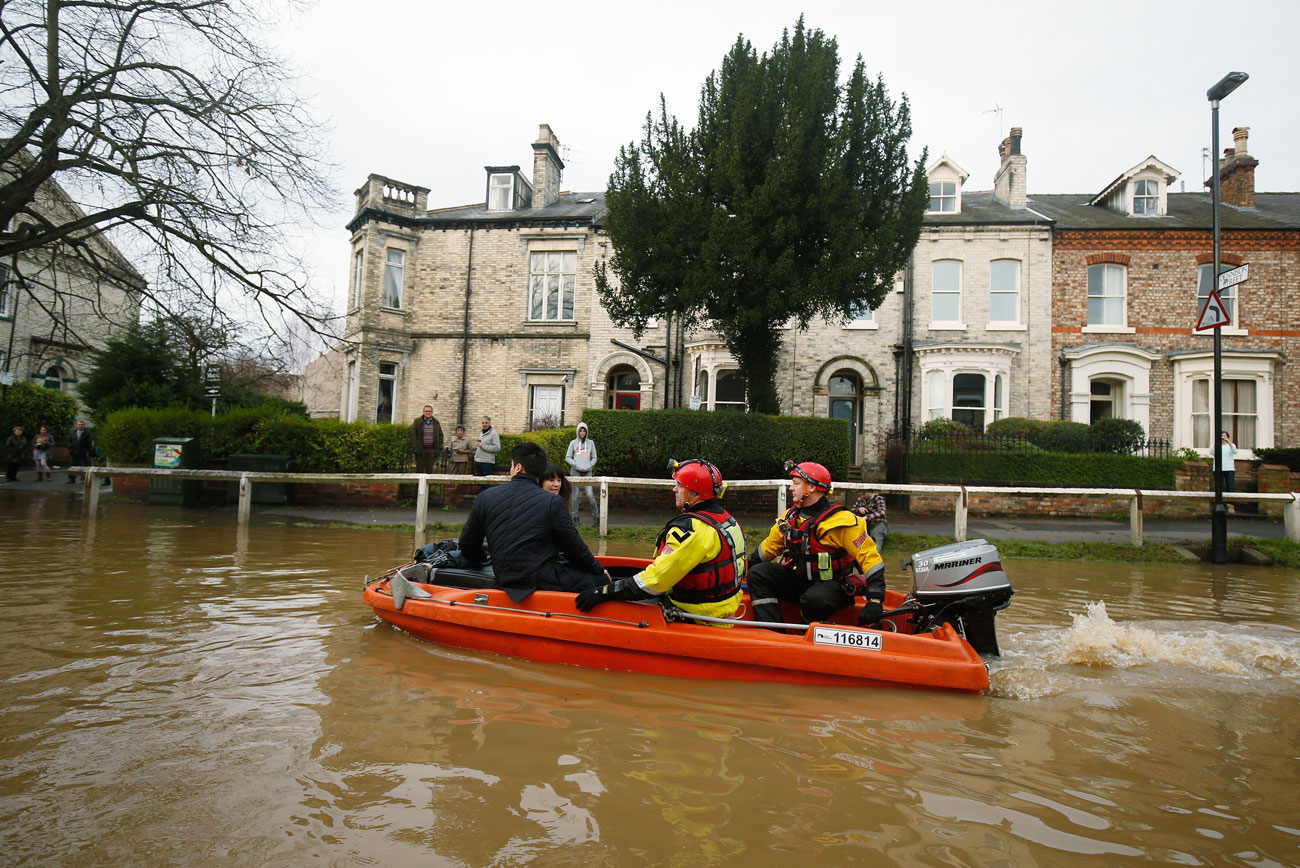 Turning the tide: urgent action on climate change is necessary to help prevent global flooding events, such as this one in the UK last December.
Reuters
Russia and Britain have a mutual interest in taking action to help implement 
the Paris Agreement on Climate Change.
Climate change for Russia and the UK is an issue of mutual interest, one on which the two countries should continue their constructive dialogue.
On Nov. 22-24 2016, UK special representative for climate change Sir David King visited Russia at the invitation of the energy ministry. "Both countries supported the Paris Agreement on Climate Change and I was glad to meet Russia's government and industry representatives to discuss spheres of collaboration," Sir King said.
Sir King came to Moscow immediately after the UN Marrakech COP-22 Climate Change Conference, where those taking part called for a greater political commitment in the fight against climate change.
Harmful for civilization
"Global climate change is an anxious fact. We need proper efforts from the entire world community, including on the political level, in order to stop the harmful processes for nature and civilization," says Andrei Reznichenko, an independent ecology expert and author of the Ecological Map of Russia.
Nuclear power the answer
"One of the instruments for reducing heat emissions on the planet is the large-scale development of nuclear power," says independent nuclear energy expert Alexander Uvarov. "Nuclear power plants do not release emissions into the atmosphere, either dangerous or heat emissions.
"Establishing one nuclear plant prevents the release of tens, if not hundreds of millions of tons of dangerous substances due to coal combustion."
Russian special presidential envoy for climate affairs Alexander Bedritsky said that, today, Russia was concentrating on developing documents elaborated by the Paris Agreement and calling on countries to create mechanisms to implement the Paris Agreement. In Moscow, his British counterpart said that Russia and the UK could only gain from their cooperation on climate change. In Sir King's words, interactivity can be organized in the development of infrastructure and cities.
Breakthrough in battle for the planet
The Paris Agreement is designed to replace the Kyoto Agreement, which will expire in 2020. For the 
document to take 
effect it had to be 
ratified by 55 countries, whose share of greenhouse gas emissions is 55 percent of the global 
total. An important step for the agreement was the simultaneous ratification by China and the US. The Paris Agreement came into effect on 4 November. Moroccan Minister of Foreign Affairs and Cooperation and chairman of the COP-22 Conference Salaheddine Mezouar said: "After the Paris Agreement on Climate Change takes effect, it will be necessary to strive for change, which cannot be done without concrete actions."
All rights reserved by Rossiyskaya Gazeta.