Russian sex apps plan to penetrate global markets for kinky services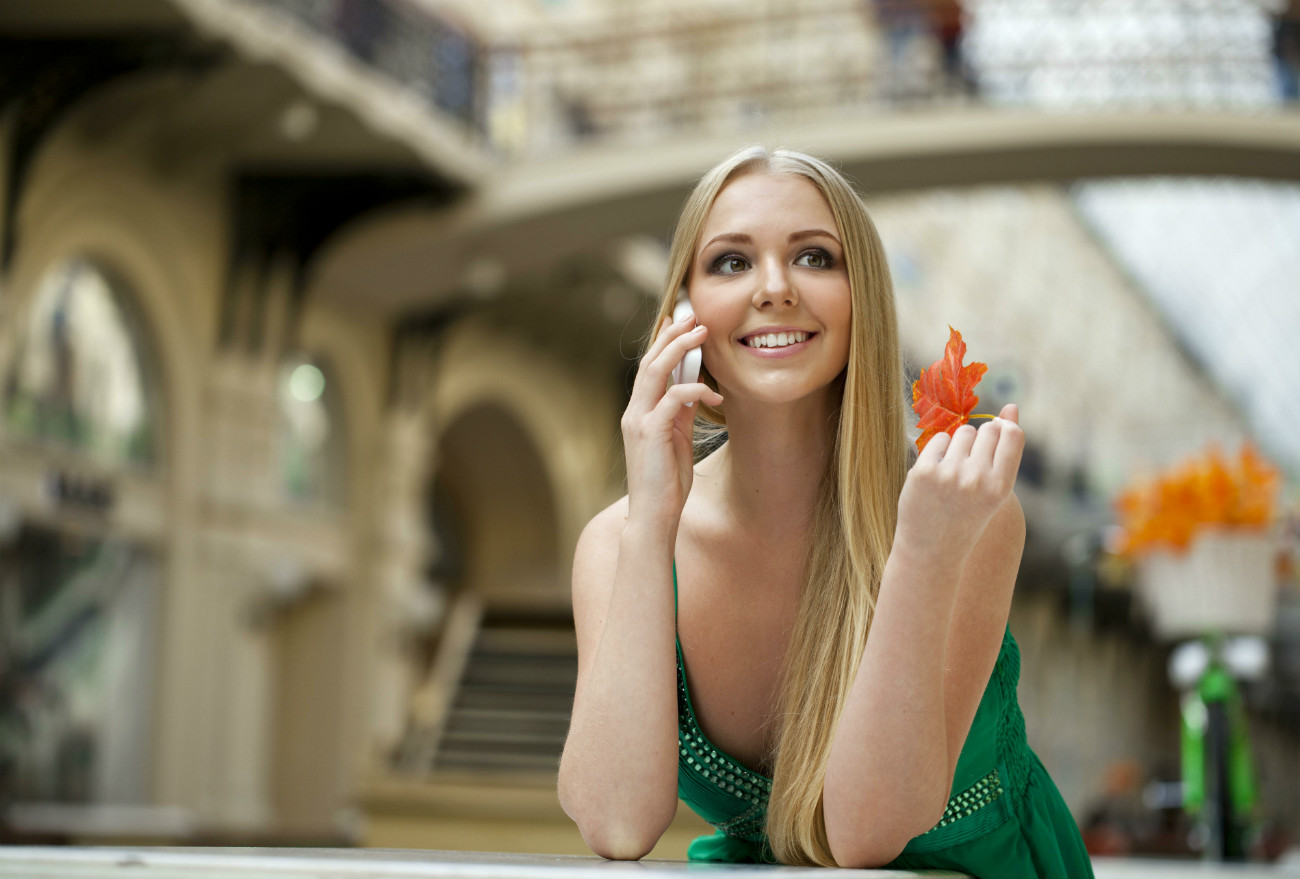 Russian developers of dating apps and other services in the sextech sphere are going west in search of bigger profits.
Andrey Arkusha/Global Look Press
New Russian apps that offer one-night stands, dating for fetishists, and the possibility to `touch' a partner online will enter the U.S. and global markets later this year.
Several dating apps developed in Russia are expected to hit the global market this year. One example is NEWPL ("new people"), which is designed for people who are not afraid to openly declare their sexual fantasies. These include fetishists, couples in search of a third person, role players, sadomasochists, and others.
A beta version of the app was launched in Moscow in December. NEWPL plans to start its global expansion in New York later this year, said the startup's founder, Andrei Yaroshenko.
Russian developers of dating apps and other services in the sextech sphere are going west in search of bigger profits. The U.S. online dating market, according to Marketdata Enterprises, is estimated at $2.5 billion a year, which is 50 times greater than the Russian market's $50 million annual valuation.
Not for the bashful
NEWPL helps arrange meetings based on "kinks," that is, people's fetishes. For this, as with other apps, the user sets up his/her profile and looks at other profiles. But with NEWPL this is done not with a photo, but based on intimate desires.
"There are more than 100 million people in the world engaged in alternative relations," said Yaroshenko. NEWPL divides the kinks into several types. For example, fetishism with leather jackets, stockings, heels, sex toys, as well as bodily reactions - excitement from certain parts of the body or forms. Kinks also include group sex, role games, and long seduction.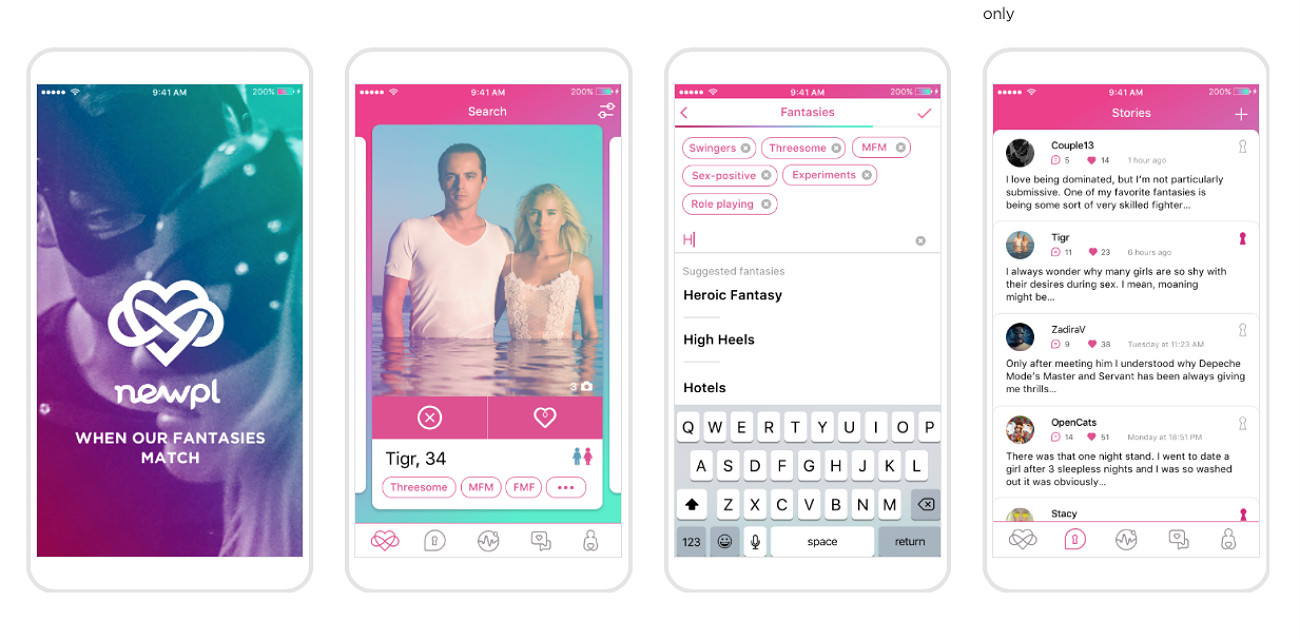 Source: Press Photo
One can just use the app to read someone's candid stories, their sexual fantasies, or publish one's own. Russian users have already begun sharing their experiences.
"I enjoy having sex with intelligent girls, and an intelligent girl for me is one who wears glasses. That is why I always choose positions in which I can see her face and glasses," wrote one NEWPL user.
Touching through the screen
The ToTouchMe startup utilizes a technology that transmits touches online. It is relatively simple: the device must have a touchscreen, plus a vibro engine. The app will be launched in Russia, the U.S. and Europe at the end of January, said its founder Dmitri Kovtun.
Kovtun said the idea came to him four years ago when Apple and Samsung began developing tactile technologies. "Now there is 3D Touch, Force Touch and Taptic Engine, which is a mechanism for tactile response. The recent iPhone7 also has a good tactile interface."
Video by YouTube
The main challenge, according to Kovtun, was to convince the user that the transference of touches is able to bring two people together at one time even though they are in different places.
"I wanted to make virtual communication livelier and more dynamic, and touching is an essential part of it,'' said Kovtun. ``It will be easy to diffuse the technology throughout the world. The most interesting regions are obviously the U.S., Western Europe and China."
Just sex, nothing else
The Pure app was launched by Russian entrepreneurs in 2013. This paid service for spontaneous encounters was established in Portugal after completing the Lisbon Challenge acceleration program.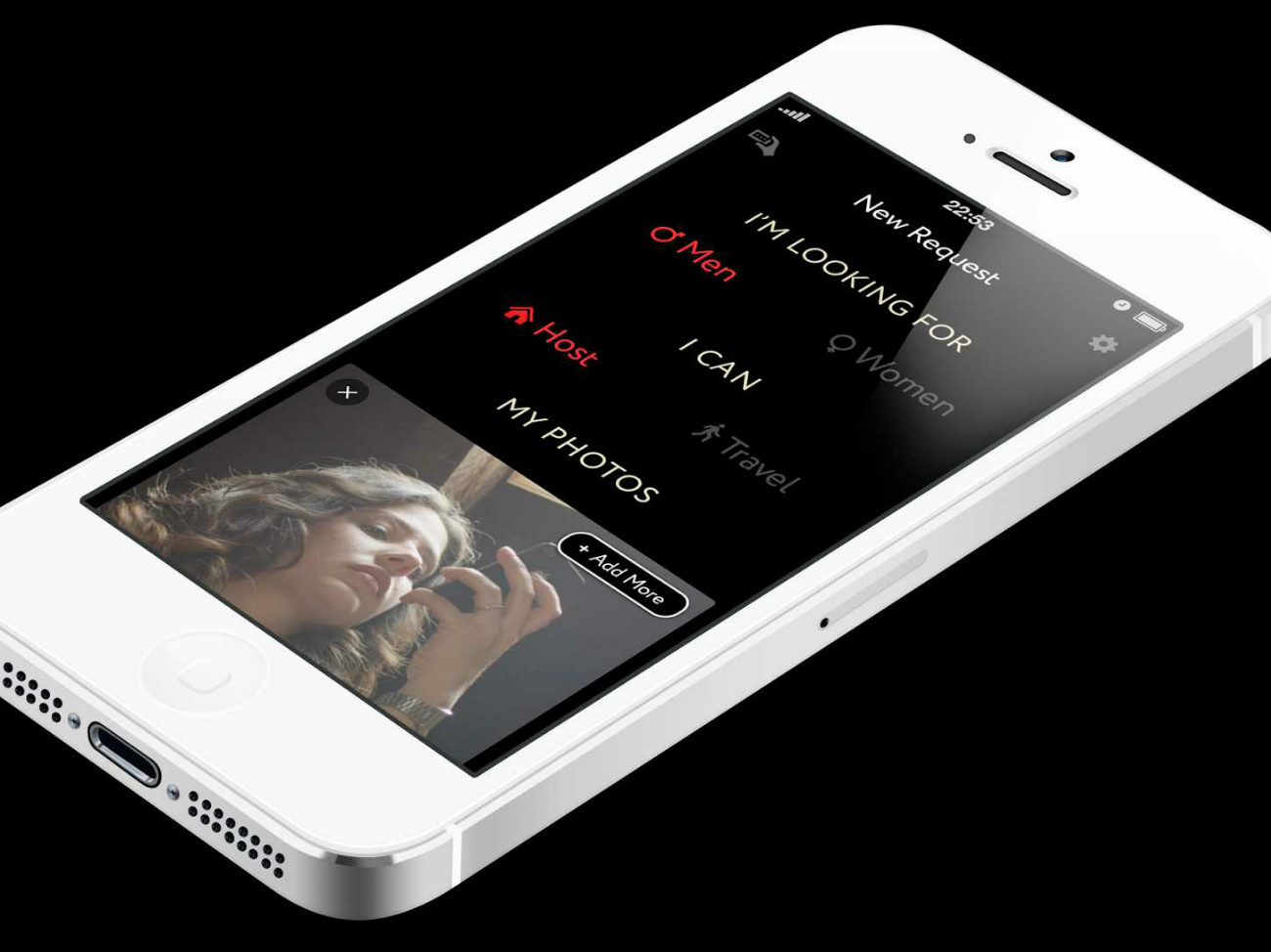 Source: Press Photo
The application requires one's telephone number, email and Facebook registration. In order to create a profile one must take a selfie. Pure is designed for those who wish to get to work immediately. The users have an hour to arrange a time and place for meeting.
Afterwards, all the information, photographs and the chat itself are automatically cancelled. In the words of Pure's creators, the application is popular in Moscow, New York, London, Los Angeles and Mexico.
It is hard to say if the new Russian services for atypical encounters will be as successful as Tinder. But the sextech market offers enormous potential, and social attitudes have evolved and are now more open.
"Young entrepreneurs have revisited the sextech sphere, and for them it is not a taboo," Yaroshenko said. "They are transforming this sector."
If using any of Russia Beyond's content, partly or in full, always provide an active hyperlink to the original material.