Russian cyborgs among us: technology that literally gets under your skin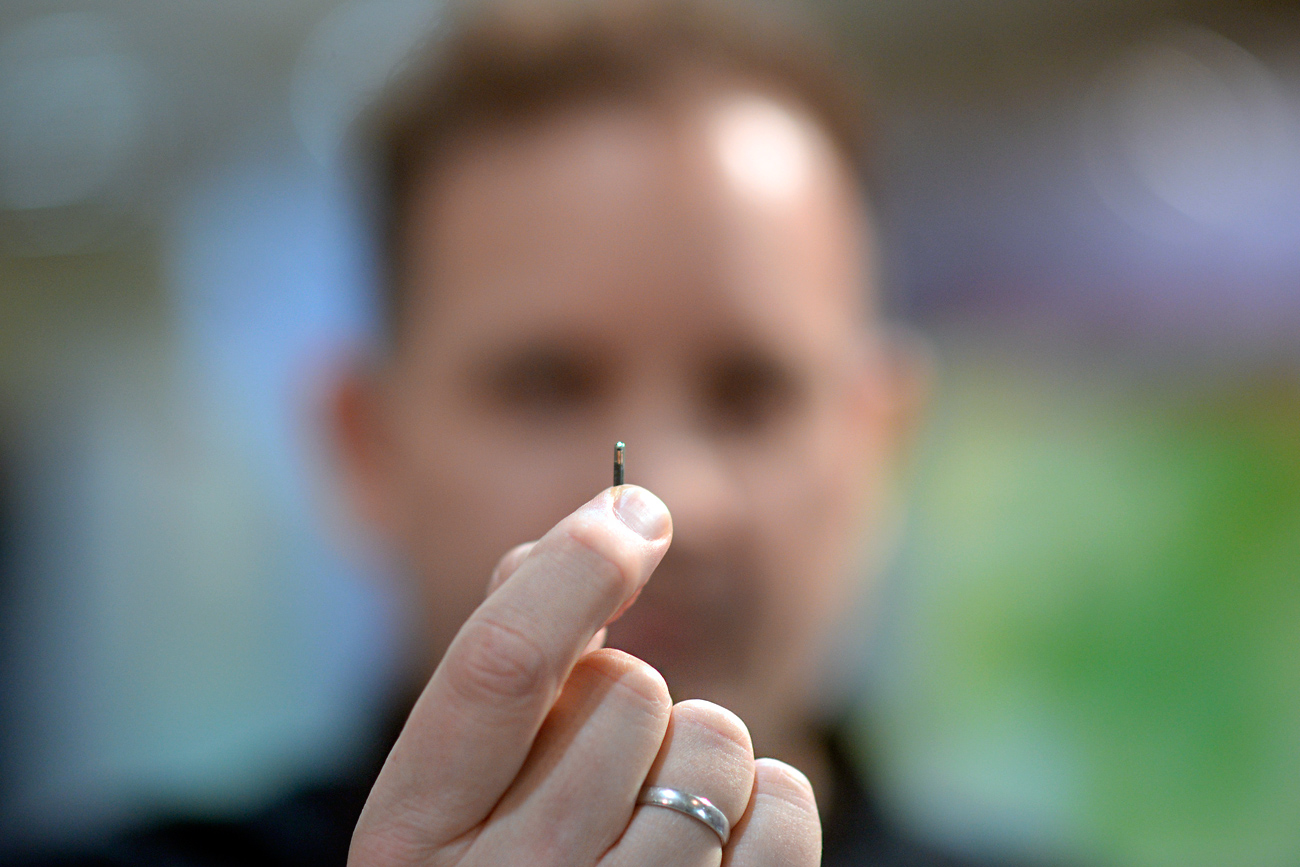 An employee of Digiwell shows a RFID-Chip which can be engrafted in a person's hand at the CeBIT trade fair, the world's biggest computer and software fair, in Hannover March 13, 2016.
Reuters
Moscow is one of five cities in the world where people have begun installing subcutaneous implants for travel on public transport. The first Russian cyborgs, however, complain about the limits of using their new devices in everyday life.
During a visit to Russia last year, Dr. Patrick Kramer, a famous German biohacker and CEO of Digiwell, put 15 electronic implants under the skin of 10 Russian volunteers. He says the popularity of subcutaneous implants is growing in Russia, as it is throughout the world. In Moscow people have begun installing them for travel on public transport. The technology is also being used in London, Hamburg, Bonn and Munich.
"Curiosity is the most widespread reason to install a tag," said Kramer. "There are people who are doing fantastic stuff with this. A friend of mine has 11 implants in his hands. For him it's a type of hobby. For me an implant is a great social and communication tool."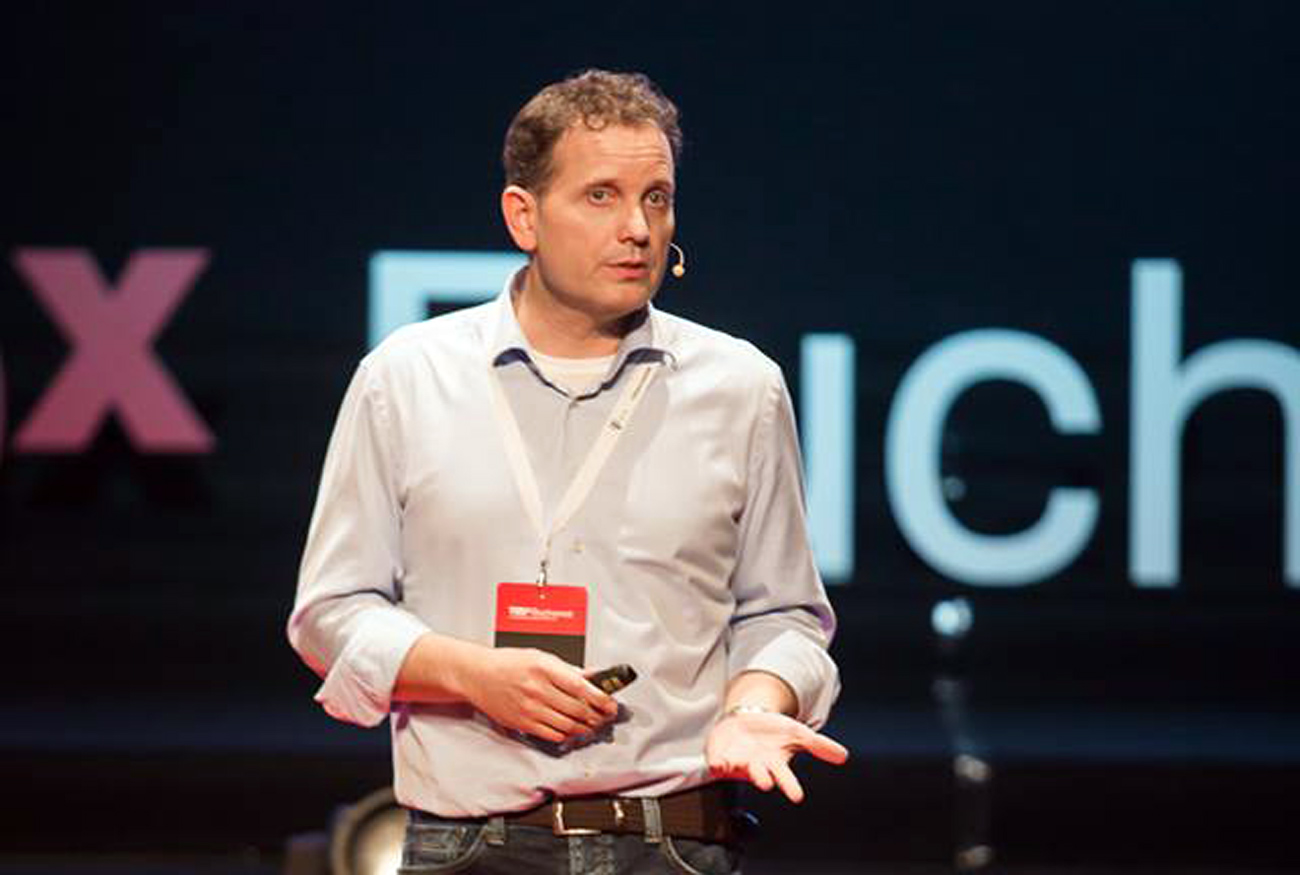 Patrick Kramer / Photo: patrick-kramer.de
Who are the first cyborgs?
Chip sellers say there are between 30,000 and 50,000 people in the world who have subcutaneous chips. Russians started implanting them only recently, and one of the first to do so was Sergei Sorokin, a Moscow systems administrator.
"Use of this chip is perceived as magic," said Sorokin, who began using it in 2012. "In Moscow, 99 percent of people who see this are amazed."
In 2015 engineer Vlad Zaitsev also implanted a near field communication (NFC) chip under his skin to pay for public transport, and also uses it as a pass for his office. The chip allows for communication between devices at a distance of 4.5 inches.
Video by YouTube
Another NFC-chip pioneer was Stanislav Kupriyanov, an employee of Ericsson Russia. As part of the experiment he even maintained a blog in GQ magazine about his life with a subcutaneous chip. Kaspersky Lab employee Evgeny Chereshnev lived for two years with an implant in his hand in order to study new threats for Internet users.
How do they do it?
Most Russians implant chips from the U.S. or China are the size of a grain. The subcutaneous device and the sterile kit for implanting it cost about $100. They can be ordered on the Internet and then a piercing expert can implant the device in just seconds. Afterwards, you can open doors, unblock smartphones, enter sites and exchange data with just one touch of the hand.
Both producers and users say the chips are safe because they are made of biocompatible glass and are not rejected by the body. As a rule, they are implanted in the hand between the thumb and the index finger. This spot is rarely subjected to physical effects and bruises, and does not have any bones or tendons.
"We have people who installed them in their arms and necks," Kramer said. "You can put it everywhere, but 99 percent of the people choose their hands because it's convenient. One 14-year old girl asked me to put it in her foot because she was born without arms. Having an implant allows her to open the door. A friend of mine is blind and using implants is like heaven for him."
Pay with your fingertip
Today, users can obtain magnetic finger implants for fingertips, antenna for the head and earthquake sensors implanted in their chest. These transmit information on the Android system very well, but cannot be used with the iPhone since Apple promotes its own technologies that are similar to NFC.
The subcutaneous tags have a small memory - 512 KB on average. In order to become a payment tool, the chip must have a special antenna and a certified payment system such as Visa or MasterCard, and this significantly increases the size of the implant. This means that it will be impossible to install it under the skin.
Russia's first cyborgs, however, have a long journey ahead of them before they can overcome present-day realities and attitudes.
"It's basically impossible to have the security service of a business office give you such a pass," said Kupriyanov. "When I stay at a hotel and I say that I have a chip in my hand and I want to implant the room's key, the staff looks at me as if I was insane."
Video by YouTube
If using any of Russia Beyond's content, partly or in full, always provide an active hyperlink to the original material.