Roscosmos is recruiting brave men and women for moon mission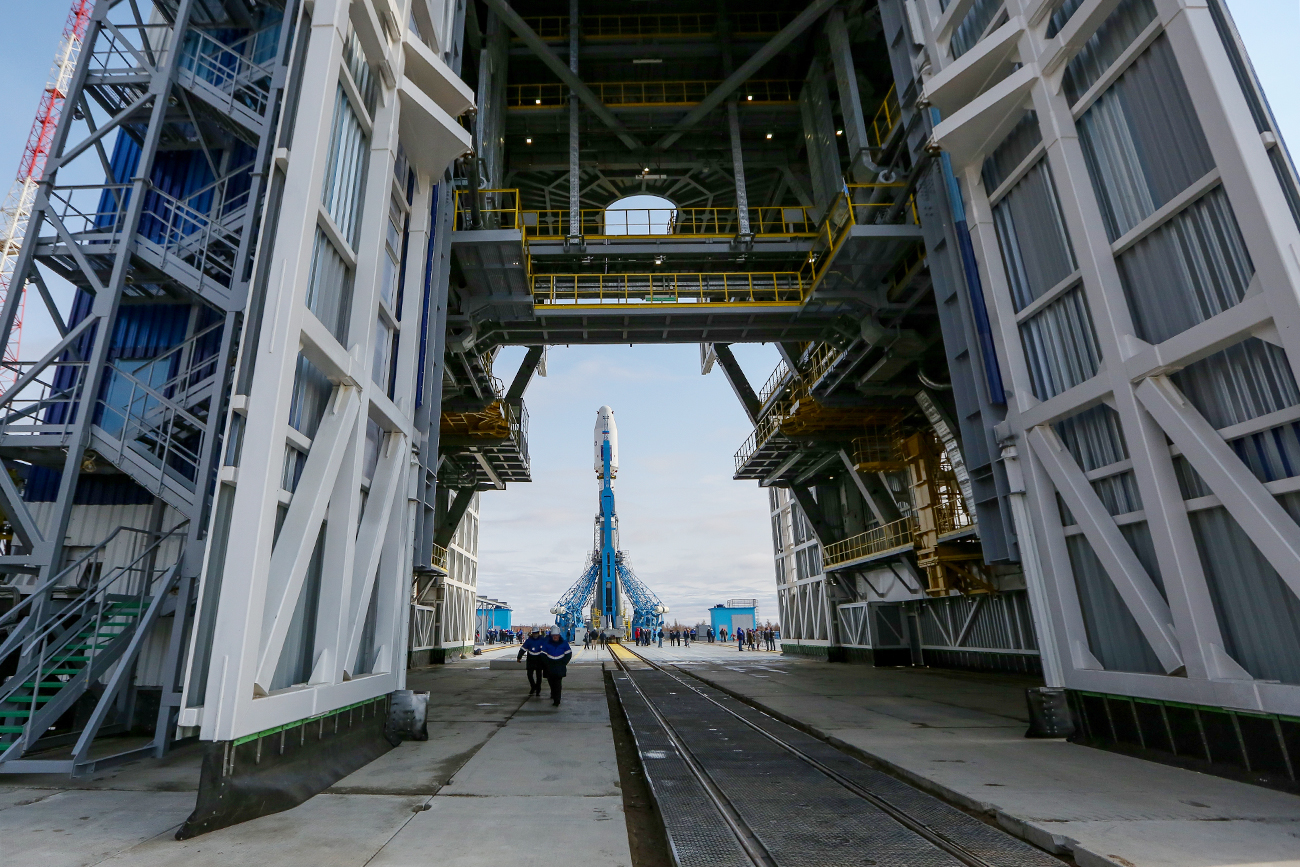 Soyuz-2.1a carrier vehicle at the Vostochny space center's launch pad.
Igor Ageyenko/RIA Novosti
The Roscosmos state space agency announced open enrolment to recruit cosmonauts to fly to the moon. They will be the first pilots of Russia's new spaceship, Federation.
Open enrolment will continue until the end of 2017, and Roscosmos plans to select between six and eight cosmonauts. The state company said these cosmonauts will become the first pilots of Russia's new spaceship, the Federation. They will also work in the ISS program, and will be the first Russians to fly to the moon.
Any Russian citizen under the age of 35 with a degree in engineering or who has pilot training is eligible to become a cosmonaut. Candidates with work experience in the aviation and space rocket industries will be given priority. They can apply over the next four months, and then the final selection will be made.
Currently, Russia's cosmonaut unit totals 30 people, and 14 do not have space flying experience. This is the 17th enrolment of cosmonauts in Soviet/Russian history and only the second open contest in which any candidate can apply; the first open enrolment was held in 2012. Previously, only military pilots and employees of the space rocket industry could apply.
Russia's moon program
The Federation spaceships are a series of piloted Russian transport spaceships that will replace the Soyuz piloted spaceship series and the Progress automatic cargo spacecraft series. The Federation will have four crew members.
The first automatic crewless flight will take place in 2021. Two years later, the Federation will launch with a human crew from Vostochny, Russia's new cosmodrome.
Earlier, it was reported that Russia's moon program will include the launch of five research missions to the moon, starting in 2019.
If using any of Russia Beyond's content, partly or in full, always provide an active hyperlink to the original material.