Volga Monster: Paleontologists find ancient skull on Russian riverbank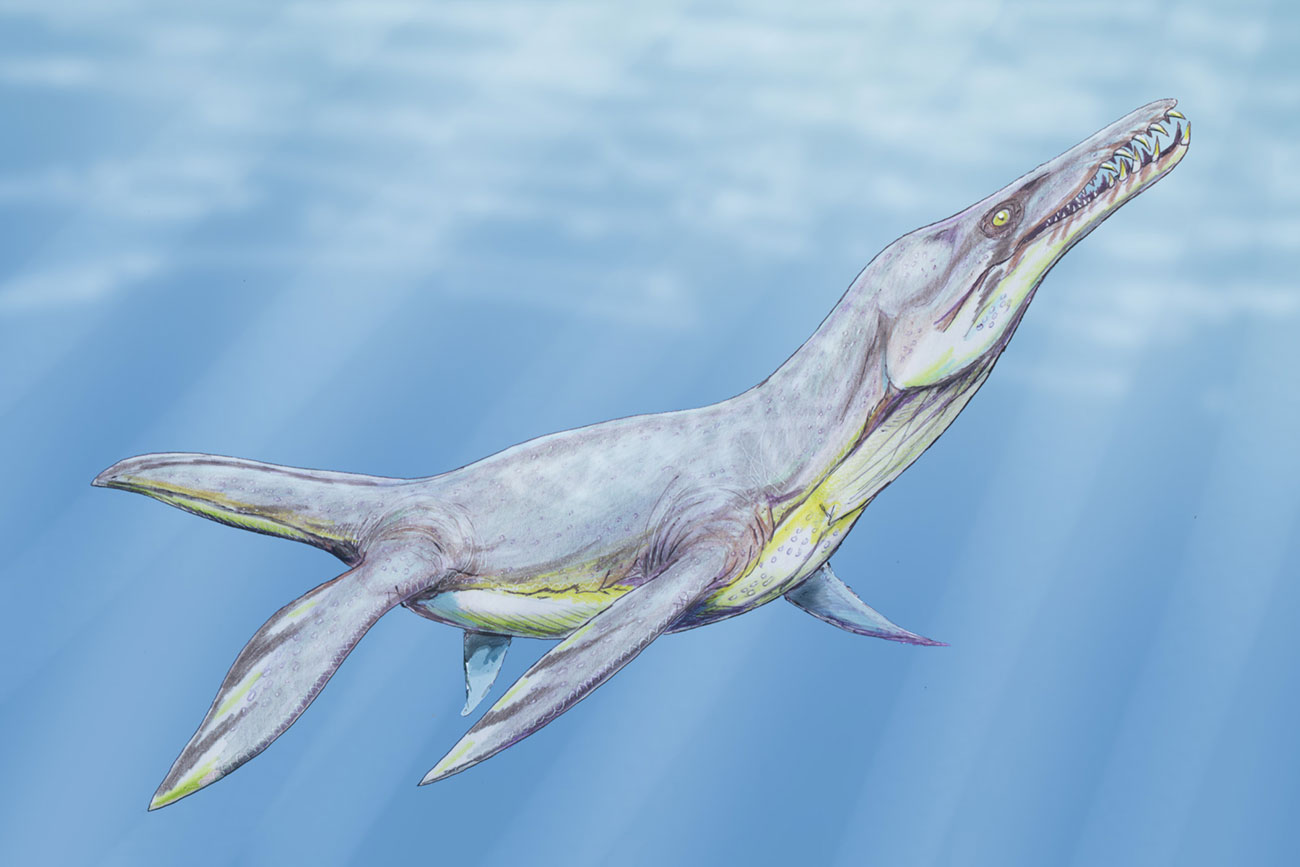 One of the types of pliosauroidea - Plesiopleurodon wellesi.
Dmitry Bogdanov
Half-meter long skull looks like a new type of reptile fossil.
An international group of paleontologists has found the remains of an unknown type of pliosauroidea on the bank of the Volga River, Gazeta.ru reports - quoting an article published by Current Biology magazine.
Pliosauroidea, or pliosaurs, lived 220-70 million years ago, and their remains are mostly found in modern Europe, when the sea used to be. The age of the recent discovery is about 130 million years.
Pliosaurs looked more like modern turtles as opposed to dinosaurs. They had four big flippers, giant bodies up to two meters long, large heads, and powerful jaws and teeth. All of these made them dangerous predators - they hunted fish, mollusks, and other marine inhabitants.
Another important discovery made on the Volga River banks is an ichthyosaur Leniniastellans, that lived 125-112 million years ago. The remains of the six-meter long animal - which was around 20 cm in diameter - was named after Vladimir Lenin, the leader of the 1917 Russian Revolution.
The biggest pliosaur was found in the UK in 2008 by cafe owner Kevan Sheehan. The length of a skull was two meters and the whole body almost 15 meters long.
If using any of Russia Beyond's content, partly or in full, always provide an active hyperlink to the original material.