Siberian potato farmer's 'harvest' reveals 400,000 year old mammoth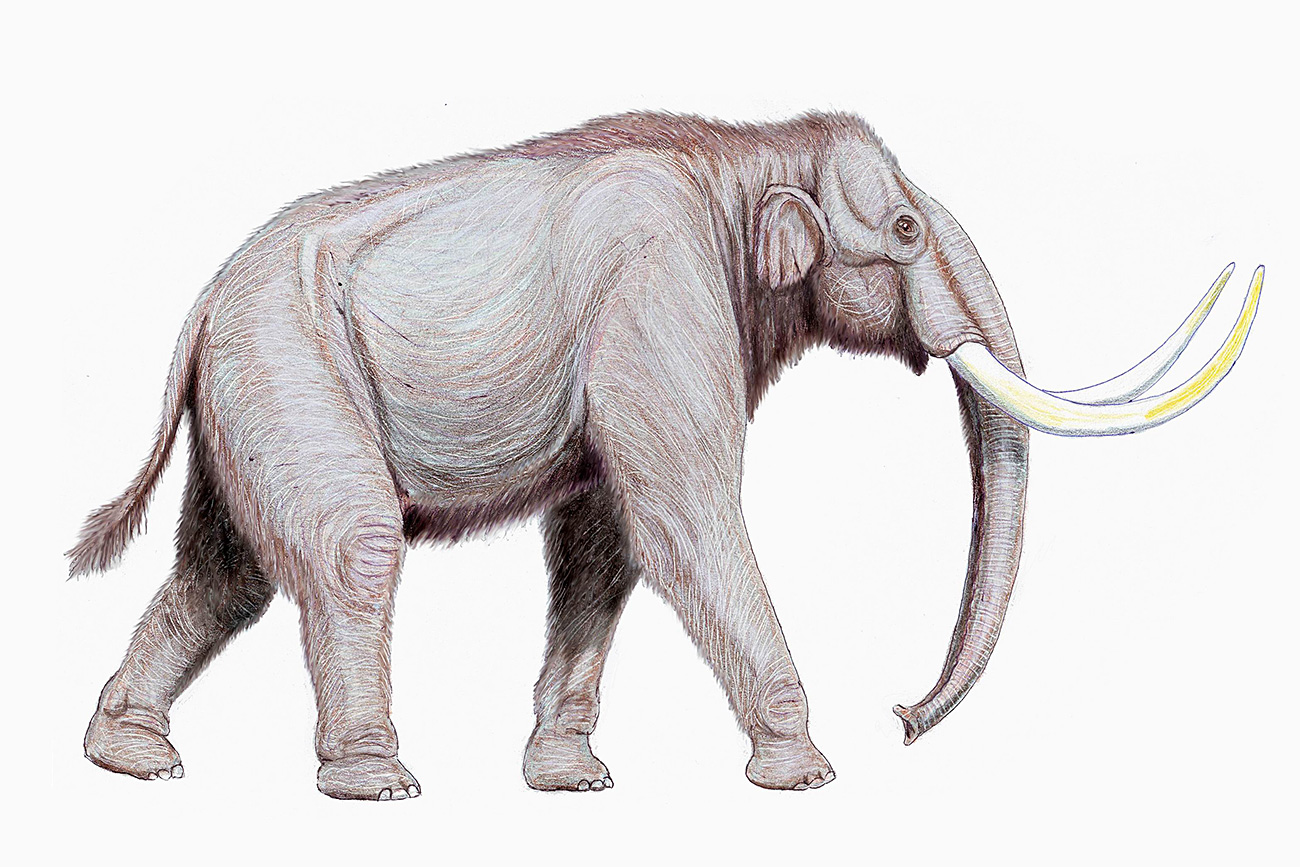 In early June, a farmer in a Yakut village found the well-preserved skeletal remains of a steppe mammoth, which Russian scientists have preliminarily dated to about 400,000 years old. They say the specimen is one of the most unique in the world.
A farmer in the village of Oi in the Republic of Yakutia in Siberia was planting potatoes in his field when his shovel struck a hard object. First thinking that it was a piece of wood, he quickly realized that he was mistaken and that his land had yielded a most unexpected 'harvest' – ancient mammoth tusks.
Mammoth remains are found rather often in Yakutia, but this case amazed scientists because there are few well-preserved remains of steppe mammoths, one of the largest-ever members of the Elephantidae family of which elephants are, and mammoths were, members.
"The remains lay under the frozen ground for hundreds of thousand of years, and is almost undamaged," said Albert Protopopov, director of the Department of Mammoth Fauna Studies at the Yakutia Republic Academy of Sciences. "We were very lucky. It's not often that you get an opportunity to excavate a mammoth in its entirety."
Steppe mammoths are distinguished by large tusks, and the males had huge, spirally curved tusks that were often five meters long. The females had shorter tusks, and while not as massive and curved, they were also quite long. Steppe mammoths roamed Eurasia about 600,000-370,000 years ago. About 250,000 years ago they were replaced by their descendants, the woolly mammoths, the most famous and recognizable of all mammoths.
Soon after he realized what he had unexpectedly dug up, the farmer decided to call the local history museum, and scientist Prokopii Nogovitsyn rushed to the scene and excavated a part of the tusks, each measuring three meters in length, and with a circumference at the root of 50 centimeters. "Having determined that it was most likely a steppe mammoth, we immediately sent the information to paleontologists," said Nogovitsyn.
Excavation will begin only in August when the ground melts. Researchers from Moscow and the regional capital city of Yakutsk will journey to the village of Oi, and they anticipate that the work will be very difficult and painstaking. If the weather is good, the mammoth will be extracted from the permafrost before the onset of winter.
"For now, I can say that this is a male who died when he was almost 40 years old," said Protopopov. "We will be able to determine his exact age when we find the lower jaw with teeth. However, this is probably the most unique steppe mammoth so far in the world."
After completing the excavation, scientists will conduct a study to understand the reasons for the mammoth's death.
If using any of Russia Beyond's content, partly or in full, always provide an active hyperlink to the original material.