Historic launch: Soyuz rocket to lift 72 small satellites into Earth orbit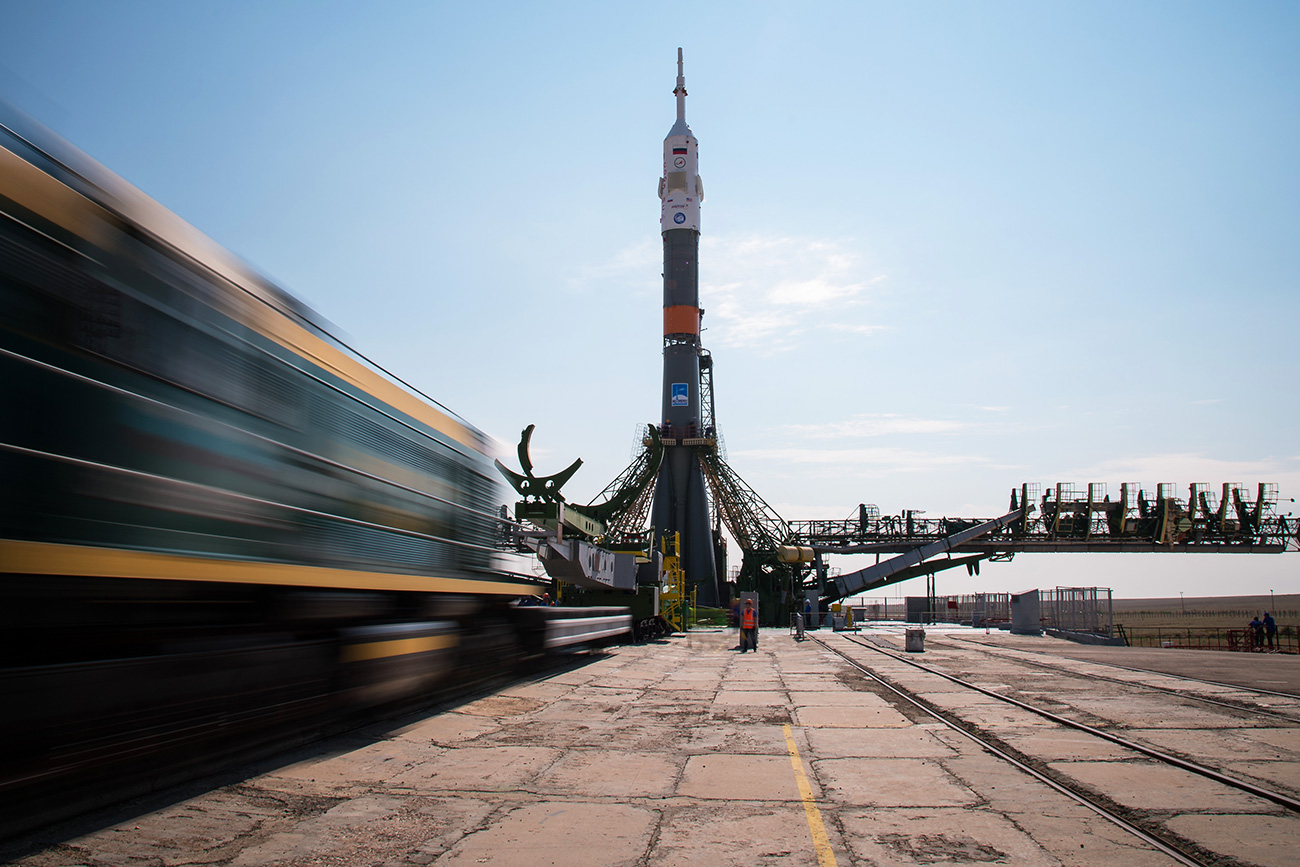 Soyuz rocket will carry 72 small satellites produced by the private space companies on July 14
ZUMA Press/Global Look Press
The launch of a Soyuz rocket on July 14 will carry 72 small satellites as a part of the Russian space agency's plan to become a major provider of services for private space companies.
The 72 small satellites, including a spacecraft for four separate commercial remote sensing and weather constellations, will launch into orbit on July 14 from the Baikonur Cosmodrome in Kazakhstan.
Private space companies from the U.S., Canada, Germany, Japan, Norway and Russia are participating in the mission. The satellites will be launched by Glavkosmos, a subsidiary of the Russian space agency, Roscosmos.
"This will be the most technically challenging cluster mission ever," Vsevolod Kryukovski, launch program director at Glavkosmos, said in an interview. The satellites will be deployed into three separate orbits, after which the rocket's upper stage will perform a deorbit maneuver.
Roscosmos is planning to become a major provider of launch services for the private space industry. Later this year the space agency plans to launch more small satellites from the new Vostochny Cosmodrome being built in Russia's Far East.
The biggest customer for the upcoming launch is San Francisco-based Planet. The company is designing and building satellites for planet monitoring using commodity consumer electronics, and it is launching satellites every 3-4 months. On this mission, Planet is sending into orbit 48 satellites, bringing the company's total number of operational satellites to 190.
Three other smaller U.S. based companies are participating in this launch. One of them is Spire, a ship tracking data provider. According to Jenny Barna, the company's launch manager, Spire is taking the most of this opportunity that doesn't exist in the U.S.
Pasadena-based GeoOptics is sending into orbit its first three satellites, designed to support weather forecasting. Astro Digital is launching two medium-resolution imaging satellites. Another U.S. produced satellite is NanoACE, built by Tyvak Nano-Satellite Systems to test attitude control and propulsion technologies.
Other satellites are coming from Canada, Germany, Japan, Norway, and Russia, including those built by universities. Two imaging satellites built for Roscosmos by the private Russian company, Dauria Aerospace, are also a part of the mission.
"This will be a very important day for private space developers," Vitaly Egorov, Dauria's representative, told RBTH. "For the first time in Russia's space history the small satellites are built by a private company for the state space agency. The future relationship of Roscosmos with the private space industry will depend on this mission's success."
If using any of Russia Beyond's content, partly or in full, always provide an active hyperlink to the original material.