Foreign parents no longer an obstacle to Russian citizenship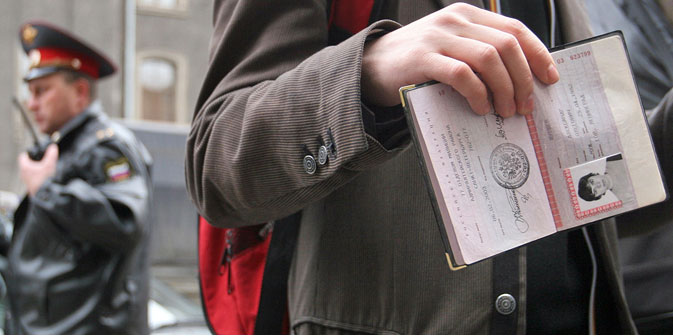 Last April Dmitry Medvedev submitted a bill introducing new procedures for children born into such families to gain Russian citizenship. Source: PhotoXpress.
Russians who are married to foreign citizens will no longer require the consent of their spouses to grant their children Russian citizenship. The State Duma is discussing a bill that abolishes this discriminatory rule.
When the iron curtain collapsed in the early 1990s, the number of marriages between Russians and foreign citizens started to grow at a very fast rate. Most of those Russians were females, who proved to be more mobile and enjoyed a strong demand in the international market for spouses.
Back then, seemingly half of Russian women and girls dreamed that, in the happy West, they would meet their Prince Charming on a white horse – or a Mercedes – who would whisk them off to the family castle or, at least, a villa with an ocean view.
The romantic illusions about princes were soon dispelled, and most of the contemporary Cinderellas had to settle for humble plumbers or mechanics. That, as they say, is the prose of life.
The main problems began later, when the happy couples started having kids. The new mothers were shocked to find out that their rights to their children were seriously limited, and by the laws of their own country, no less. In the early 1990s, Russia passed a law stating that Russian citizenship could only be granted to the child of a Russian citizen and a foreigner if the latter gave his or her consent.
No other developed country has this kind of law, including the U.S., Canada, the U.K., Italy, Germany, France and Finland. If one of the parents is a citizen of the country in question, then the child gains citizenship either automatically or as soon as one of the parents files an application. In order to be granted Italian citizenship, it is enough to have an Italian great-grandparent. The countries that have adopted demographic policies aimed at promoting a population increase — such as Australia, New Zealand, the U.K. and Canada — grant citizenship if one of the grandparents was a citizen of that country.
Some countries, such as Finland, have a clear indication on their country websites that "a child of a Finnish woman shall always be granted Finnish citizenship at birth." Indeed, once the mother is identified, there are no other requirements for mothers to fulfill in order for their child born abroad to gain her citizenship.
Russia was the only country to introduce such a discriminatory rule for its citizens. Duma deputies attempted to table a bill canceling this rule a few years ago, but the only answer they received was that "this would infringe on the rights of foreign parents." It was hard to explain why foreign parents mattered more than Russian citizens.
The situation changed last April, when then President Dmitry Medvedev submitted a bill introducing new procedures for children born into such families to gain Russian citizenship. It was indicated in that bill that the consent of a foreign parent was not required. An explanatory note stated that, in case of a family conflict, the need to have the consent of a foreign parent becomes an insuperable obstacle for a child to gain Russian citizenship. This means that Russia finds it hard to protect this child in case of need, because he or she is a citizen of a different country.
The explanatory note further emphasizes the need to protect such children, mentioning numerous conflicts in international families over the custody of children, in which the lack of Russian citizenship played the decisive role.
Since its inception more than a year ago, the public organization Russian Mothers has been contacted by about 80 Russians from 22 countries who required help when local guardianship authorities took their children from them to give them over to foster families.
Finland is probably the toughest case: so far, around 50 children are reported to have been taken from their Russian parents for various, often far-fetched reasons. Many cases of this kind have also been registered in Germany, Belgium, France, Canada, the U.S., Australia, Italy, Denmark, Austria, Spain and Malta.
Each time Russian diplomats try to help such parents, the law on citizenship stands in their way.
On Jan. 22, the document submitted by the president was given its first read. There is hope that it will go through other stages smoothly enough, as most Duma deputies support it.
All rights reserved by Rossiyskaya Gazeta.