Russian language's most isolated dialect found in Alaska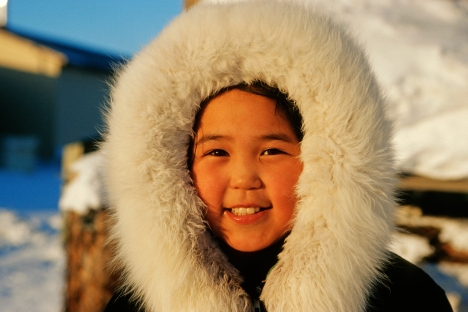 Russian professors discovered a rare Russian dialect in Alaska. Source: AFP / East News
An expedition to Alaska resulted in the discovery of a rare dialect of Russian that survived for about 100 years in almost total isolation from mainstream Russian.
Russian linguists who have returned from an expedition to Alaska have brought audio and video recordings of a rare dialect of Russian that has survived for about 100 years in almost total isolation from mainstream Russian.
Mira Bergelson, professor of linguistics and information technologies at Moscow State University's Foreign Languages Faculty, and Andrey Kibrik, a researcher with the Russian Academy of Sciences' Institute of Linguistics, visited the village of Ninilchik in Alaska in October 2012.
The settlement was founded in 1847. Ethnic Russians who had settled in Alaska and intermingled with the locals were much of its population. When the Russian Empire sold Alaska to the United States in 1867, links between Ninilchik and Russia broke off. Up until the 1960s, the locals had next to no contact with other Russian speakers.
"We are not aware of any other cases where Russian is being spoken as the mother tongue by so many people in such isolation and for so long," Bergelson said during the presentation of the expedition's results.
Kibrik believes that there were a few episodic contacts in the second half of the 20th century, but they have not changed the overall picture.
"There were occasional contacts with Soviet sailors and the Old Ritualist Russian Christians who came to Alaska and settled nearby, in Nikolayevsk," he told RIA Novosti. "But those episodes have not had any effects on the language spoken in Ninilchik."
The dialect of Russian discovered in Alaska has many Russian words that have acquired a new meaning. Some words originate from Siberian dialects, as well as from the English, Eskimo and Athabaskan languages. The Ninilchik dialect no longer has the neutral gender, and the female gender is often replaced by the male gender.
Most of the people in Ninilchik now speak English; only 20 people still remember how to speak Russian, and all of them are more than 75 years old. In 1997, Russian linguists came to the town at the invitation of local residents to collect material for a dictionary. The goal of the 2012 expedition was to verify the data gathered in 1997 and to record audio and video of the local dialect being spoken. The scientists are planning to finish their work on the dictionary in 2014.
First published in Russian in RIA Novosti.
All rights reserved by Rossiyskaya Gazeta.