Ten-fold rise in demand in India for Russian universities- report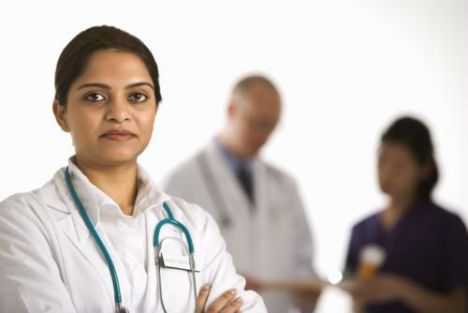 In 2001 and 2002, Indian students going to Russia for under-graduate and post-graduate studies numbered only 120-130 and the numbers rose to 670 in 2010 and to 1,100 in 2012. 80 percent of them are enrolled in medicine or dentistry courses. Source: Flickr/Passive Income Dream.com
With more universities offering English as a medium of instruction, an increasing number of Indian medical and engineering students are looking at Russia for affordable and high quality education.
Russia is once again becoming a popular destination for higher education among Indian students, especially in medicine and engineering. The demand from Indian students has risen 10-fold over the last decade, DNA reported on Friday. The number has almost doubled in the last three years, the paper said, attributing this trend to the increasing number of universities in Russia offering English as a language of instruction.
In 2001 and 2002, Indian students going to Russia for under-graduate and post-graduate studies numbered only 120-130 and the numbers rose to 670 in 2010 and to 1,100 in 2012, the paper said, citing data from EduRussia, the admission processing department of Russia State and Government Universities in India. The department expects the number to cross 1,200 this year, according to the report.
80 percent of Indian students are enrolled in medicine or dentistry courses, according to the paper.
"Medicine in Russia is a six-year course with an annual fee of approximately Rs 2.5 lakh (around $4100). Engineering courses fees range from Rs1.7 to Rs2.4 lakh," Manoj Patki, director of EduRussia, told the paper. "If one wants to study in the Russian medium, the cost becomes almost half, which suits the Indian budget. Also Russia offers a degree with European appendix, which allows students to seek admission in post-graduate courses and get jobs in other European countries after completion of the course," Patki told the paper.
The most popular university for Indian medical students in Russia is the Volgograd State Medical University, which has around 300 Indian graduates every year. The university offers a six-year course, the first four years are taught in English, and the last two are taught in Russian. There are also postgraduate opportunities, with PhD courses, internships and residencies available both in English and Russian.
The cost of higher education in Russia is much cheaper than that in the United States and the United Kingdom. The Russian education system is well known and accepted throughout the world for its elaborate and unique features and duly recognised by the UN authorities as well as the Medical Councils of the leading countries of the world. UNESCO and the World Health Oranization have always rated the Russian medical universities at a high level.
All rights reserved by Rossiyskaya Gazeta.