Government cracks down on suicide-assist websites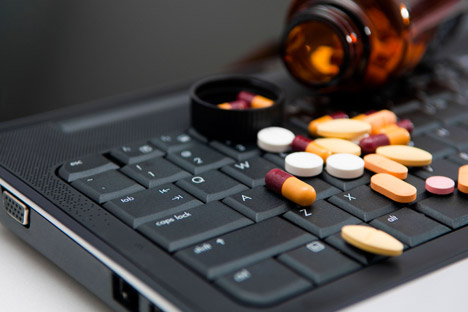 Rospotrebnadzor had issued over 2,000 orders to close websites listing various ways and means of taking one's own life. Source: Alamy / Legion Media
Authorities shut down more than 2,000 online sites promoting suicide.
Over the course of nearly a year, around 2,500 websites that assist in or promote suicide have been shut down on the Russian web. According to experts, such web resources operate as sects that exploit the human fascination with all things tragic.
Rospotrebnadzor, the government agency in charge of consumer rights and safety, stated that it had issued 2,414 orders to close websites listing various ways and means of taking one's own life. Approximately 2,117 pages containing banned information have been taken down, while the closure of 251 more is pending.
In 137 cases, complaints of "suicidal" content have not been confirmed, Moskovsky Komsomolets reported. Meanwhile, Rospotrebnadzor's hotline has received 2,551 "suicide" tip-offs since November 1, 2012.
Illegal information of this nature appears most frequently on VKontakte, Mail.ru, LiveJournal and on Google, YouTube and Yandex video hosting sites. The most widespread type of banned information consists of lists of various methods for committing suicide, with a detailed description of the process.
It became possible to take such websites down last November, when the Law on Protection of Children from Information Harmful for Their Health and Development came into force. The law involves the creation of a register of banned websites — a blacklist — including websites containing child pornography and websites propagating illegal drug use and suicide. Rospotrebnadzor, Roskomnadzor and Federal Drug Control Service are responsible for maintaining the register.
According to forensic psychiatrist Mikhail Vinogradov, the "suicide assist" category includes both serious and prank websites. "According to our law, both positives and negatives are treated the same. Even erotica and pornography are hard to distinguish if you follow the letter of the documents, so officials might just not have the right sense of humor," he said.
The expert noted that the number of suicides among teens had, indeed, risen in recent years — something that might be blamed on such websites.
"The web is full of destructive websites that affect the psyche, especially of young people. They corrupt the personality and encourage bad behavior. I am confident that the people promoting such websites in Russia do it for money. Yet it is the police that should investigate who is behind this and why. The high-risk group includes, primarily, young people from troubled families, or teens suffering from unrequited love," Vinogradov said.
Despite being shut down by the police, such websites crop up again, the expert mentioned. Moreover, there are people who literally accompany teens to roofs from which to jump.
"Just recently, two such guys were detained. They were on the roof as two teens were preparing to jump. After those two jumped, one of them started to run away. After he was caught, he said he was going to kill himself too but got scared. So the police have nothing to charge him with. In similar circumstances, neighbors caught a man that explained his presence on a roof from which two girls had jumped to their deaths in the same way," the psychiatrist said.
Vinogradov believes that it was difficult to fight this phenomenon because people are attracted to everything tragic. "Onlookers will gather quickly, even around a car accident site," the expert said.
All rights reserved by Rossiyskaya Gazeta.