Three days without water
In Russia, every school across the country begins classes each fall on Sept.1. But not in Beslan. Since 2004, the school year in that town begins Sept.5. However, there is one person in Beslan who wakes up early on Sept. 1 and walks the path to Beslan School No. 1.
Ever year, Rita Sidakova puts a black mourning band on her head and slowly walks the familiar road that her daughter used to take to school every day. She walks into the school gym destroyed by explosions and fire.
And time stops for her. She can stand there a day, two days, without food and water, just like her nine-year-old daughter, who spent the last hours of her life here, with terrorists' rifles pointing at her and the other hostages.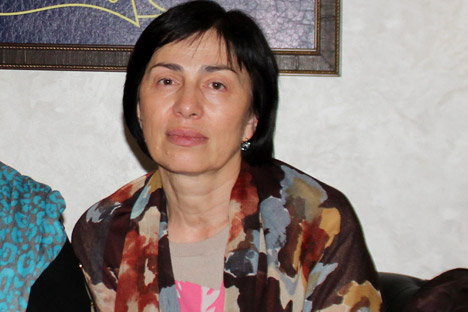 Rita Sidakova. Source: Personal archive
In the 10 years that have passed since the tragedy, the school has been left untouched. The decision was made to keep the site as a memorial. The blown-up building was not restored. Its façade was shored up and a fence put up to prevent further destruction, but inside, everything remains as it was. Today School No. 1 is a place where people bring flowers, candles, toys, candies and water. On the wall, there is a memorial plaque with 333 pictures. Among them is Alla Didiyeva, Rita Sidakova's daughter.
"Allochka was my long-awaited and only child," Sidakova said, using her daughter's nickname. "I was a single mother. That morning I got her ready for school and went to work. I had no idea that that was the last moment I would see her alive. I remember: when I was already at work, suddenly a shudder ran through my body. I looked at the watch: the time was 9:15. It turned out that that was the time when the first shots were heard in the schoolyard. Ten minutes later there was a call: 'Why are you still sitting there? The school has been seized.' Everything inside me dropped.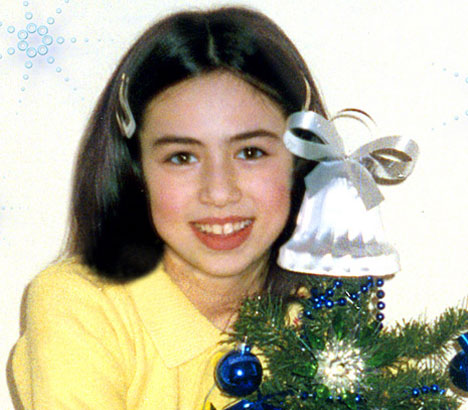 Alla Didiyeva. Source: Personal archive
"When I rushed to the school, the building was already cordoned off. The parents were asked to move to the square near the community center. It was there that we waited for news of our children. We were waiting for the siege to end and were hoping for a happy outcome. In the meantime, special-purpose units and military hardware began to arrive, followed by representatives of the authorities. We were being told that everything was under control and were urged not to get in the way. We did as we were told: we were afraid even to breathe lest we somehow made things worse. We did not know what the terrorists wanted and we had no information on what was happening inside, how they were treating our children."
For the next two days, time stood still. On Sept. 3, after two explosions inside the school, a spontaneous operation to storm the building began. Some of the hostages managed to get out alive. But there were still many of them trapped inside.
"I did not believe it to the very last that my Allochka was killed. For several days, I was searching for her among the wounded in hospitals. But she was nowhere to be found. Then I began looking for her among the dead. That was a terrible ordeal, I would not wish it on any mother."
Alla Didiyeva now rests in the City of Angels, the part of the Beslan cemetery where the victims of that attack were buried. Her mother visits every week.
We prayed and hoped
Those who survived the tragedy also come to the building to remember their friends and classmates who died. Among them is 25-year-old Madina Tokayeva.
"I still remember that day of Sept. 1. The school bell did not ring yet, and suddenly there appeared armed men. Shots were heard. We were all driven inside, into the gym. At first, everybody thought it was a drill or a practical joke. I remember somebody joking: cool, there'll be no lessons today. We realized that it was not a joke when somebody was shot in front of our eyes. Then the terrorists rounded up all the strong-looking men and took them somewhere. We heard shots. None of those men was ever seen again," remembered Tokayeva, who was 15 at the time.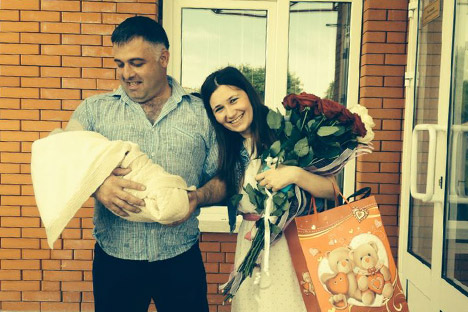 Madina Tokayeva with her husband and child. Source: Personal archive
"It was terrible. The hostages were sitting on the floor and there were some cables and cords running along the perimeter of the gym. We were told that we would all die soon. It was so crammed that you could not stretch your legs. But even in that state, we managed to snatch some sleep. And we prayed – even those who never went to church. We prayed and believed and hoped that that hell would end soon and we would be rescued. I remember very well how scared I was, how thirsty, how small kids were crying. And then, a complete blank. I open my eyes already in hospital. I asked the nurse where I was and what date it was. It turned out it was Sept. 13 and I was in intensive care. A whole 10 days were completely wiped off my memory.
"Although I was later told that I had been conscious and spoken to people, I don't remember anything. The psychologist said that was how my memory was protecting itself and me. Were I to recall it all, I would probably go mad.
"In hospital, grown-ups were doing everything to shelter us, the children who survived. And there were many people, complete strangers, who came and brought us presents. When I became slightly better, I asked my mother to give me the phone and began calling my classmates. I called one of my girlfriends, then another, then another. I was shocked to learn that they had been killed. As were many teachers. It turned out that in our street alone, 15 of our neighbors were killed!"
Tokayeva sustained numerous injuries, including a serious one to her head. Victims with the most serious injuries were airlifted to federal medical centers. Tokayeva and 11 other children were taken by a military aircraft to the regional children's hospital in Rostov. She underwent an operation to remove a piece of shrapnel from her brain. After a long period of rehabilitation, including some time in a foreign clinic, Tokayeva recovered.
"I am now married and have a four-month son. Life goes on despite anything," she said.
Happiness is to be alive
Margarita Dzgoyeva, also 25, now lives in Moscow. She does not visit her hometown very often – just once a year. As many of the other children scarred by that experience, she had to grow up quickly. Her life is now forever divided into before and after. During the attack, Dzgoyeva lost her mother and older sister.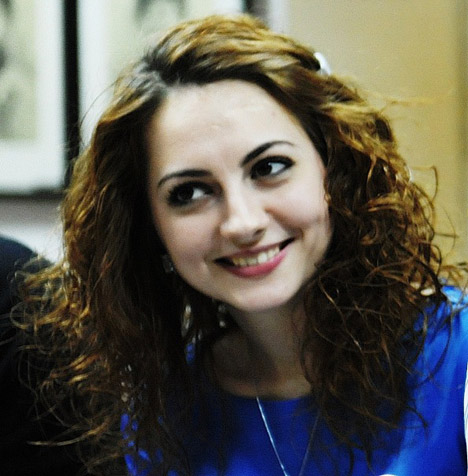 Margarita Dzgoyeva. Source: Personal archive
"I too was treated in Rostov, I had a head wound. I spent two months there and then was sent abroad for rehabilitation. When I returned home, it was very hard. So my father decided to put me and my younger brother into a boarding school outside Moscow. It is a private school, especially for children who suffered in terrorist attacks, or whose fathers, officers and policemen, were killed in the line of duty."
She later became a lawyer and now works in a bank. Her brother returned to North Ossetia and is a prosecutor there.
"Of course, I remember the horror that we lived through. What happened has profoundly changed me, as I am sure it has the others too. It has taught me to value life more and to care about other than material things. Now my biggest wish is for the family that I have left to be well and in good health. That is the real happiness for me."
"I want to save people"
Alan Kulov is nearly 22. He is in his fifth year of studies at a medical school. For the past 10 years, he has been living not just for himself but also for his younger brother Oleg, who will forever remain eight years old.
On Sept. 3, 2004, a metal fragment hit Kulov in the head, and another one was lodged in his spine. During the first year after the attack, he spent a lot of time in hospitals and was officially registered as having a disability. Today, thanks to doctors' efforts and to his own perseverance, he is no longer classified as disabled.
But, said his mother Zhanna Kulova, he will bear the scars of the attack forever. "What happened has, of course, left its mark on him. When time came to decide what to do in life, my son said: I want to save people! At first, he wanted to join the special forces but his health was not good enough for that, so he decided to become a doctor. Now he is training to be a dentist and he is my biggest helper."
After the Beslan tragedy, the family had two more children, two girls named Angelina and Milana. One of them is the spitting image of Oleg.
Compensation
"Victims' families received one million rubles ($27,000) for each person killed and 700,000 rubles ($19,000) for each seriously wounded," explained Zhanna Dzgoyeva. "My younger daughter Zalina was killed at the school. Also, we were presented with an Oka car. Of course, all that was great help. But the price of a lost life and ruined health is far higher."
Zalina Dzgoyeva was killed at the school. Source: Personal archive
Dzgoyeva's older daughter, Fatima, survived the attack. She recently turned 20. Despite many health problems, in June Fatima graduated from school.
"We sold the car straight away and all the money has already been spent on treating Fatima," Dzgoyeva said. "I have no idea where to get more money. My husband is the only breadwinner in our family. Our younger son is 11. The disability benefit paid for Fatima is very small."
Over the past 10 years, Fatima has been in a coma three times – the first time, for 18 days, right after the tragedy. She was put on a ventilator and a large metal fragment was removed from her brain. She still has some paralysis on one side of her body.
"Our girl was saved by doctors in Rostov and we trust them very much. We are in touch with them all the time. Whenever we go there, we are greeted like family and Fatima is always given an individual ward. And even now that Fatima is no longer a child, the regional children's hospital in Rostov is still always ready to help. They tell us: come, we shall always be happy to help," Dzgoyeva said.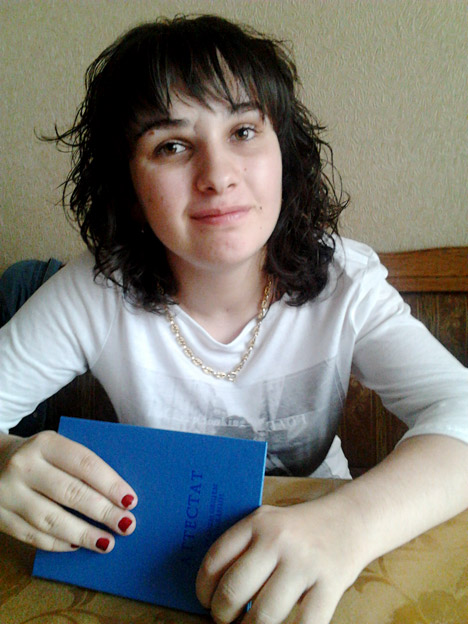 Fatima Dzgoyeva. Source: Personal archive
The fact that Fatima can now read, draw, and talk is a big personal victory for her. Once a year, she spends some time in a rehabilitation clinic in Germany and several times a year, in Rostov. She has massage and speech therapy lessons daily and a session with a psychologist once a week.
A heavy price
"To destroy the terrorists, no matter what the price. They say, that was the order given from above," said Rita Sidakova. "As a result, 32 militants were killed. Together with 333 hostages. That means that for one terrorist, 10 innocent civilians gave their lives. That was a terrible and a heavy price. A child's life is immeasurably more precious that the lives of a dozen terrorists."
Mournful statistics
A total of 1,116 people were taken hostage at Beslan School No. 1 on Sept. 1, 2004. Of them, 333 were killed, including 186 children.Ten special-purpose policemen and two Emergencies Ministry officers were killed when the building was stormed.A total of 810 people were wounded; 72 children and 69 adults were left disabled for life.Seventeen children were orphaned. 
She has still not been able to come to terms with that terrible arithmetic.
The women who lost their sons and daughters have formed a public committee called Beslan Mothers. It is in this public work that Sidakova has been able to find a meaning in life after the loss of her daughter. She lives alone and never contemplated having another child.
"One of our main goals is to provide social assistance and help with the rehabilitation of survivors, and to commemorate those killed. Also, we still very much want those responsible for that terrorist attack to be brought to justice. Those who made it possible for the terrorists to enter Beslan and the school. We also have many questions about how the operation to storm the building was held," Sidakova said.
Every year in Beslan, at 9:15 on Sept. 1, balloons are released into the air. That was the time when the first shots were heard in the schoolyard and the scared children let go of the balloons many of them had been holding as part of the celebration of the first day of school.
On Sept. 3, in the City of Angels, 333 names are read out to the monotonous accompaniment of a metronome. And the same number of white balloons are released into the air again, symbolizing children's souls soaring up high.
All rights reserved by Rossiyskaya Gazeta.