The week in quotes: Keeping quiet on graft, a space tambourine and Wagner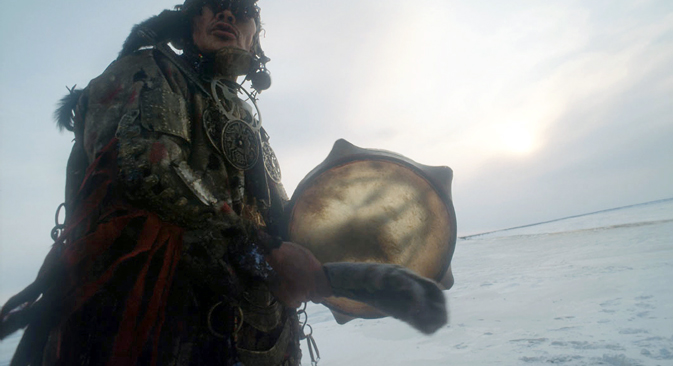 A Nenets tambourine. Source: Igor Mikhalev / RIA Novosti
A famous Russian proverb says: "A word is not a sparrow. If flies out, there is no way to catch it." In this new weekly column, RBTH will try to catch the most important Russia-related quotes of the week to give you a new way to look at the news. They will be short, concise, sometimes funny, sometimes thought-provoking, but will always give you a quick look at the most important happenings of the past seven days.
Music in the air
"As for the nearest prospects, at the moment the idea to send a Nenets tambourine into orbit is being considered."
Head of the Nenets Region [an autonomous federal subject in the north of Russia – RBTH] Igor Koshkin during a public meeting with the cosmonaut Alexander Lazutkin. Tuesday, March 31.
Harmful transparency
"It's not the kind of area where transparency promotes effectiveness."
Russian President Vladimir Putin's press secretary Dmitry Peskov on the government fight against corruption in Russia. Friday, April 3
Brevity is the soul of wit
"The demonstrative refusal of the Polish prime minister to travel to Moscow on May 9 can be commented upon in just one word: futile."
First deputy of the United Russia party fraction Franz Klintsevich at Duma on the Polish prime minister's refusal to participate in Moscow's celebration of the 70th anniversary of victory in WWII. Thursday, April 2
Russian Church vs. Wagner
"I'm grateful to everybody at this theater, from the wardrobe assistant to the director, who helped us to create that performance."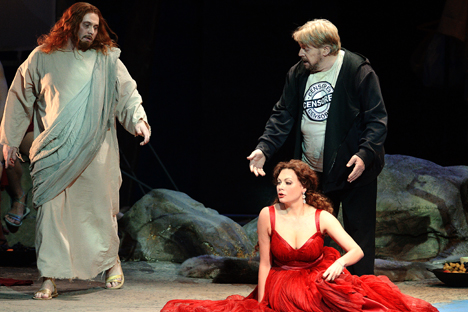 The notorious opera Tannhäuser. Source: Alexander Kryazhev / RIA Novosti
Ainars Rubikis, conductor of the notorious opera Tannhäuser, staged at the Novosibirsk Theater of Opera and Ballet, after Russia's Culture Minister Vladmir Medinsky fired the theater director Boris Mezdrich, saying that organizations financially supported by government shouldn't "split society." The opera was negatively received by the Russian Orthodox Church because of "the contamination of the religious objects of homage." Thursday, April 2
Read more:
All rights reserved by Rossiyskaya Gazeta.