50% of Russian parents talk about sex with their children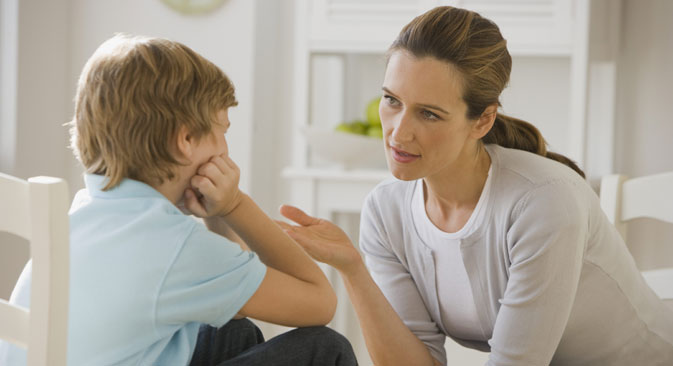 The number of Russians who are ready to have "the big talk" with their kids is growing. Lori/Legion Media
Russians feel more and more comfortable about explaining the birds and the bees.
A new study shows that 50 percent of Russians believe the best way to educate children on sexual matters is for the parents to talk to them personally – meaning the number of Russians who are ready to have "the big talk" with their kids is growing.
The data was collected in December 2014 during a poll entitled "Is sex education necessary and how should it be implemented?" as part of a comparative study published by the Russian Public Opinion Research Center (VtsIOM).
A similar survey run in 1989 found out only 19 percent of respondents believed in home sex education, most of them having confidence in school and professional literature.
Just 2 percent of those polled in 2014 (compared to 1 percent in 1989) considered sex education unnecessary.
The number of Russians who think the most important part of sex education is informing children about pregnancy and the dangers of sexually transmitted diseases is on the increase (from 18 to 44 percent and from 15 to 41 percent, respectively).
Attitudes towards casual sex and early sexual relationships have also changed: While 25 years ago most respondents objected to these on moral grounds, in 2014, the reasons were mostly pragmatic: health concerns (34 percent of respondents) and possible problems with getting thorough education and finding a good job (19 percent).
This article is an abridged version. The original text can be found at Moskovsky Komsomolets.
All rights reserved by Rossiyskaya Gazeta.