Scandal as Natalia Vodianova's autistic sister thrown out of café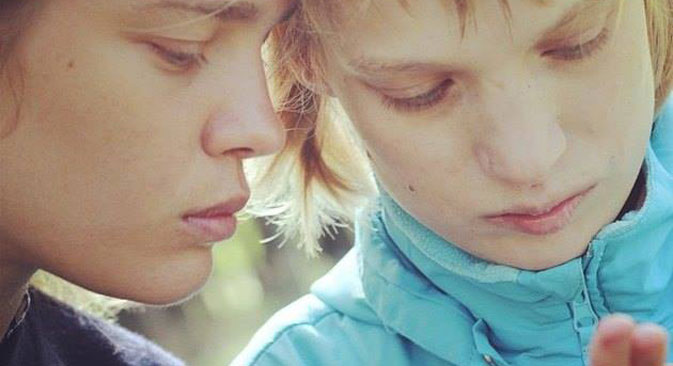 Natalia Vodianova: "The situation that occurred with my sister Oxana yesterday is not an isolated incident; unfortunately, this is the reality in which all families raising children with special needs live." Source: Natalia Vodianova / Facebook
Criminal case opened into the violation of Oxana Vodianova's rights.
A public outcry has broken out after the autistic sister of supermodel Natalia Vodianova was forced to leave a café and accused of "repelling" customers.
The incident occurred on Tuesday, Aug. 11 in Nizhny Novgorod (260 miles northeast of Moscow), where Natalia Vodianova's family lives. The top model's sister, 27-year-old Oxana, who suffers from a severe form of cerebral palsy and autism, came into the Flamingo café for some tea while walking with her nurse.
However, after her nurse decided that the tea was too expensive, the director of the establishment threw out the women, saying that they were repelling clients.
"Go and cure yourself, and cure your child, then come to a public place," he said, according to Natalia Vodianova.
After Oxana's mother complained to the police the café was closed and an investigation has now been launched, reports Russian daily Rossiyskaya Gazeta.
Natalia Vodianova learned about the incident only the next day, because, she said, the family did not want to upset her.
"The situation that occurred with my sister Oxana yesterday is not an isolated incident; unfortunately, this is the reality in which all families raising children with special needs live. I find it hard to talk about it, but I understand that it is a signal for society, which it is impossible not to hear," she wrote on her Facebook account.
The deputy chairwoman of the State Duma's Committee on Family, Women and Children, Olga Yepifanova, called the incident "unacceptable."
"The investigative authorities of the Investigative Committee's Nizhny Novgorod Region directorate has opened a criminal case over the violation of the rights of a 27-year-old local resident with autism and cerebral palsy, on the presence of signs of a crime," said Vladimir Markin, Russian Investigative Committee spokesman.
According to Markin, as part of the criminal case, investigators will focuson identifying the director of the café's rationale for demanding the expulsion of Vodianova and her escort. Meanwhile, law enforcement agencies will assess the actions of the security guards who followed the director's instructions.
Users of social networks expressed their support for Vodianova's family. However, many asked why the model would not take her mother and sister to Paris, where she lives and works and where "people with disabilities are treated more tolerantly."
"For Oxanochka [a diminutive for Oxana], as for many people born with autism, overcoming the language barrier is an impossible task," Vodianova replied.
"Besides, my mother does not want to leave Russia ... her life, home, friends and family are here."
Based on reports by Interfax and Gazeta.ru
All rights reserved by Rossiyskaya Gazeta.