Getting faster Russian citizenship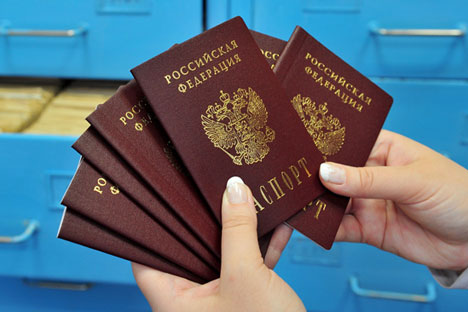 RYAZAN, RUSSIA. MARCH 3, 2014. Russian passports at the office of the Ryazan region branch of the Federal Migration Service
Alexander Ryumin/TASS
Foreign professionals will find it easier to obtain Russian citizenship. Immigrants, especially with expertise in medicine and engineering, as well as other qualified workers, will be able to obtain Russian citizenship under a simplified procedure.
The Russian Ministry of Labour has notified an order which determines the list of professions that foreign nationals who wish to acquire Russian citizenship under a simplified procedure can avail. The order to simplify procedures for qualified immigrants seeking citizenship came into force on August 7.
The list features 74 professions. These include a wide range of professionals from obstetricians, gas welders, design engineers, X-ray equipment operators, mechanics, to drilling technicians, lathes, pharmacists and millers.
Managers are represented by directors of economic affairs, chief metallurgists and chief project engineers. There is only one scientific profession on the list – mathematicians. Primarily, mostly industrial occupations feature on the list.
To obtain Russian citizenship under the simplified procedure, it is necessary to first get a visa, the purpose of which would be to get the citizenship of Russia and the possibility of a residence permit. Under the simplified scheme, the applicant does not have to receive a temporary residence permit. The 12-month period of residence previously required to obtain a residence permit has been cancelled for the new simplified system.
Temporary measure
Nikolai Volgin, first deputy CEO of the All-Russian Centre for Living Standards, is confident that Russian experts are available in these areas, but they have low qualifications.
"Foreign professionals, for whom it has been made easier to obtain citizenship, will help us to catch up," he said.
http://www.rg.ru/2015/08/01/migranti-site.html
All rights reserved by Rossiyskaya Gazeta.