48 percent of Russians opposed to 'propaganda,' says poll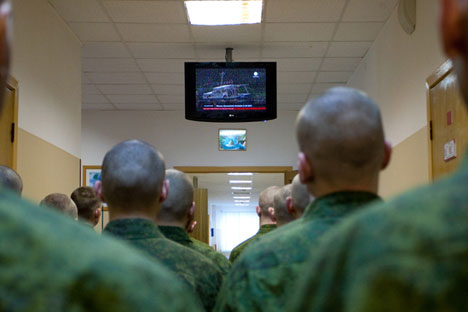 48 percent of Russians believe that "propaganda" in the media brings "more harm" than "good" to society. Source: PhotoXPress
But one political analyst says results are due to poor wording.
A total of 48 percent of Russians believe that "propaganda" in the media brings "more harm" than "good" to society, shows a survey conducted by the Public Opinion Foundation (FOM)on Aug. 23.
According to the poll, 31 percent of citizens were not able to say what they associate the word "propaganda" with, while 19 percent of the respondents said the term causes "negative emotions"; they characterized it as "dirt," "evil" and "horror."
Meanwhile, 12 percent of respondents said that when they hear the word "propaganda," the first thing that comes to their mind is "the impact on the consciousness." Also, 4 percent found "positive examples of propaganda," such as "the fight against smoking" and "love for the motherland."
Political analyst Alexei Makarkin attributed the survey results to the poor choice of word.
"For Russians, it is associated with the West and with something bad, because in the Soviet Union, they said that 'ideological work was being carried out,' and it was perceived positively," he said.
"When propaganda goes against the attitude of Russians – this is propaganda, and when it does not contradict it, it is perceived as informing."
First published in Russian in Kommersant
All rights reserved by Rossiyskaya Gazeta.