Court drops case against offender in Vodianova autism scandal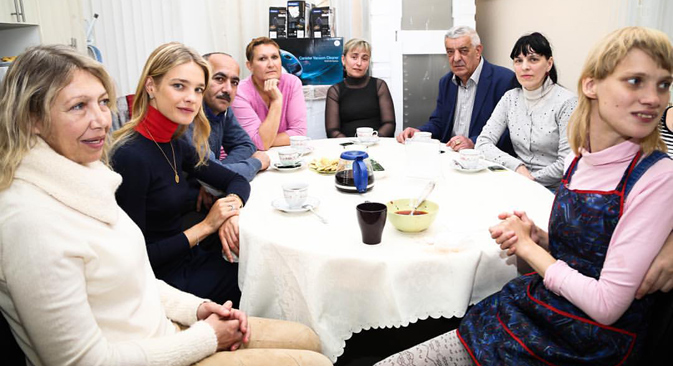 Natalya Vodianova (second left) with her sister (right) in the Café Flamingo. Source: Natalia Vodianova / Facebook
Sides settle out of court as Oxana Vodianova's mother forgives chef.
The Avtozavodsky District Court of Nizhny Novgorod has dropped the criminal case against Café Flamingo chef Ahmidy Ginyaz oglu Bairomov, who at the beginning of August threw model Natalya Vodianova's sister Oxana, who suffers from autism and cerebral palsy, out of the café for "scaring off" customers.
The Russian Investigative Committee took control of the case, which was initiated according to an article on the humiliation of human dignity, but the sides reached a settlement before it was taken to court.
Oxana's mother turned to the police after the incident, which occurred on Aug. 11. After high-profile coverage of the affair in the mass media, the Investigative Committee joined the investigation, explaining that despite seeming to be "an insignificant crime," it creates "grounds for permissiveness and the untruthful perception that he who is stronger is right."
As a result, Café Flamingo was closed and has not been reopened until now. Bairomov was detained by police In the course of the investigation.
First published in Russian in Kommersant
All rights reserved by Rossiyskaya Gazeta.