Sheep flee Eid al-Adha sacrifice In Novosibirsk and Kazan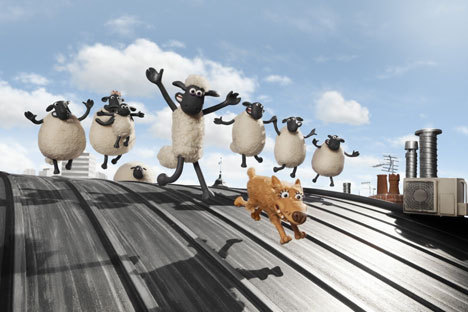 Several sheeps run away during the Islamic holiday. Source: kinopoisk.ru
Animals filmed running along roads by local drivers.
Source: Alexander Bulanov / YouTube
Celebrations of the Islamic holiday of Eid al-Adha on Sept. 24 did not go quite to plan for some Muslims in the Russian cities of Novosibirsk and Kazan, where a number of sheep destined for sacrifice broke out of their owners' clutches and were found roaming the streets.
A ram was spotted on a road in the center of the Siberian city of Novosibirsk, 1,900 miles east of Moscow. It is supposed that the animal had run away from its Muslim owners who were celebrating Eid al-Adha, reported news website Lenta.ru, citing Sibkrai.ru.
The animal ran past the mayor's office and the Local History Museum towards the bus station. Witnesses say that the ram could have caused a problem for the traffic. Another sheep was seen running on a lawn with a dog along Kamenskaya Street.
Meanwhile, a sacrificial animal also made a bid for freedom in Kazan, 500 miles east of Moscow. A video of the animal, which was followed by several drivers, appeared on YouTube. The chase ended in the recapture of the animal.
Eid al-Adha is an Islamic holiday celebrating the end of the Hajj, the ritual pilgrimage of Muslims to Mecca. On this day believers read the holiday prayers and sacrifice a sheep, a cow, a bull or a camel.
First published in Russian by Lenta.ru.
All rights reserved by Rossiyskaya Gazeta.