Dolce&Gabbana's Instagram star: 17-yr-old Chechen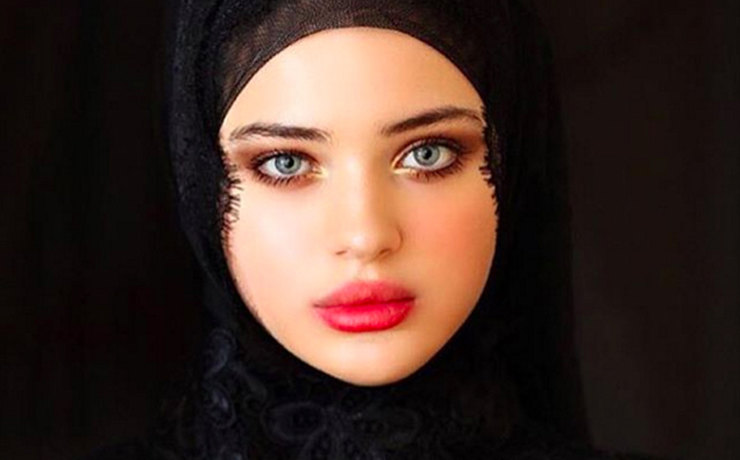 ​Stefano Gabbana's post of a young model from Chechnya on his Instagram account has made her a star and left some Russian internet users surprised and confused by the random endorsement.
Source: @stefanogabbana/ Instagram
Italian fashion designer Stefano Gabbana posted a picture in February 2016 of a Russian model wearing a hijab on his Instagram account, to promote the company's first collection for Muslim consumers. He designed this collection with business partner Domenico Dolce.
The model in the photo is 17-year-old Ilona Bisultanova from the Chechen Republic, a region in Russia's south, mostly populated by Muslims. It is considered among the more conservative regions in Russia.
Some users were ambiguous and even harsh in their reactions. Here are some of the more expressive comments to the photos published on Gabbana's Instagram account:
"A homosexual publishes your photos on his own page ... Now that's what I call pride!"
"She pumped up her lips and lost her individuality."
Despite the fact that the photo was posted over a month ago, Russian users continue to discuss the post on social networks and on Bisultanova's Instagram account:
"Ilona, I saw your picture at the D&G's and was pleasantly surprised that such a big-name designer praised a Vainakh [an ethnic grouping of peoples that includes the Chechens - RIR] girl so much."
Despite her young age, Bisultanova has already established her own line of Islamic clothing. Her fans often compare her with the famous Russian model and philanthropist Natalia Vodianova.
All rights reserved by Rossiyskaya Gazeta.