Activists in Russian city seek to rename street after Donald Trump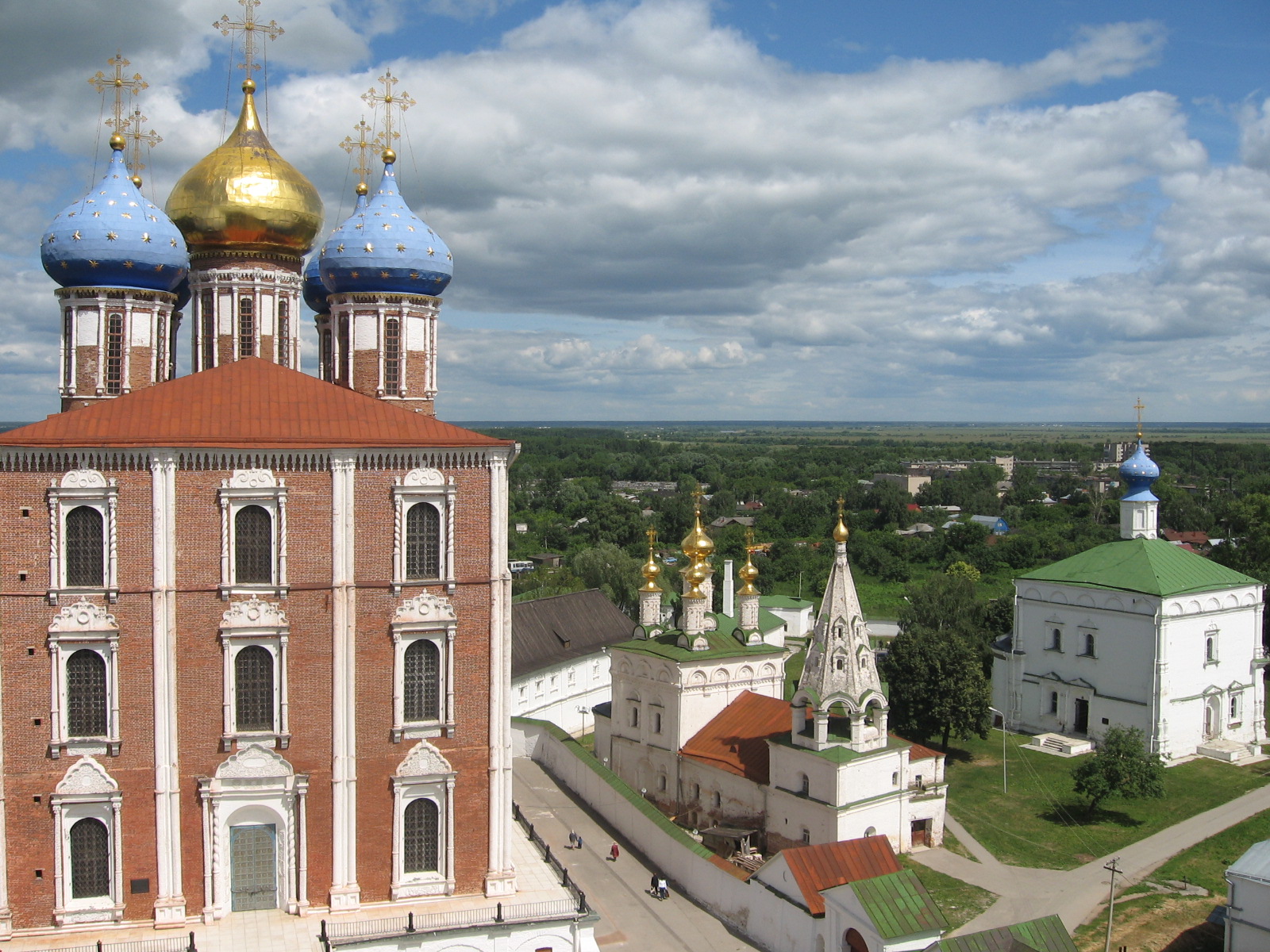 Uspensky Cathedral in Ryazan
wikipedia.org
Several residents of Ryazan want to rename the currently-named Bezbozhnaya (godless) Street after Donald Trump. He is a big friend of Russia, they say.
A group of residents of the central Russian city of Ryazan have launched a petition to rename the currently-named Bezbozhnaya (godless) Street after US President-elect Donald Trump.
The petition has been placed on the change.org website. Its backers say that after the document collects enough signatures they will forward it to the city legislature.
"The street name Godless itself contradicts Russian values and insults the feelings of believers. And Donald Trump who has recently won the presidential elections in the United States is a big friend of Russia and a protector of traditional values," reads the message accompanying the petition.
However, the head of Ryazan's city Place Names Commission, Nikolay Bulychov, told local journalists that the renaming was unlikely, because the city authorities have an established position that streets in Ryazan should not be named after persons. He added that due to the re-development of the district where the 1st and 2nd Godless Streets are located, it was possible that they will soon disappear anyway.Ryazan currently has two Godless Streets – first and second. They received these names soon after the 1917 Bolshevik Revolution due to the major anti-clerical drive that pushed the people towards atheism. The word bezbozhnaya is a commonly-used simple variation of the word atheist. Before the revolution the streets were named 1st and 2nd Bannaya (bathhouse).
In 2014, Russian introduced the law ordering that any petition that gathers at least 100,000 signatures of support becomes a draft law and must be considered by parliament. However, the signatures must be gathered on the special government portal and come from registered Russian citizens. People can also vote against the initiatives on the same portal, but the votes against do not influence the documents' movement, at least technically. So far, no public petition has developed into a working law or amendment.
Russian politicians including senior officials have welcomed Donald Trump's election as US president as an event that offers the chance to improve relations between the two nations. The State Duma met the news of Trump's victory with an ovation, while President Vladimir Putin was among the national leaders to congratulate the new US president-elect.
State Duma Speaker and longtime Putin ally Vyacheslav Volodin said last week that the US and Russian leaders have similar positions on the key issues of world politics and expressed hope for an improvement in US-Russian relations.
First published by rt.com.
All rights reserved by Rossiyskaya Gazeta.