5 places in and around Mumbai with a Russian connection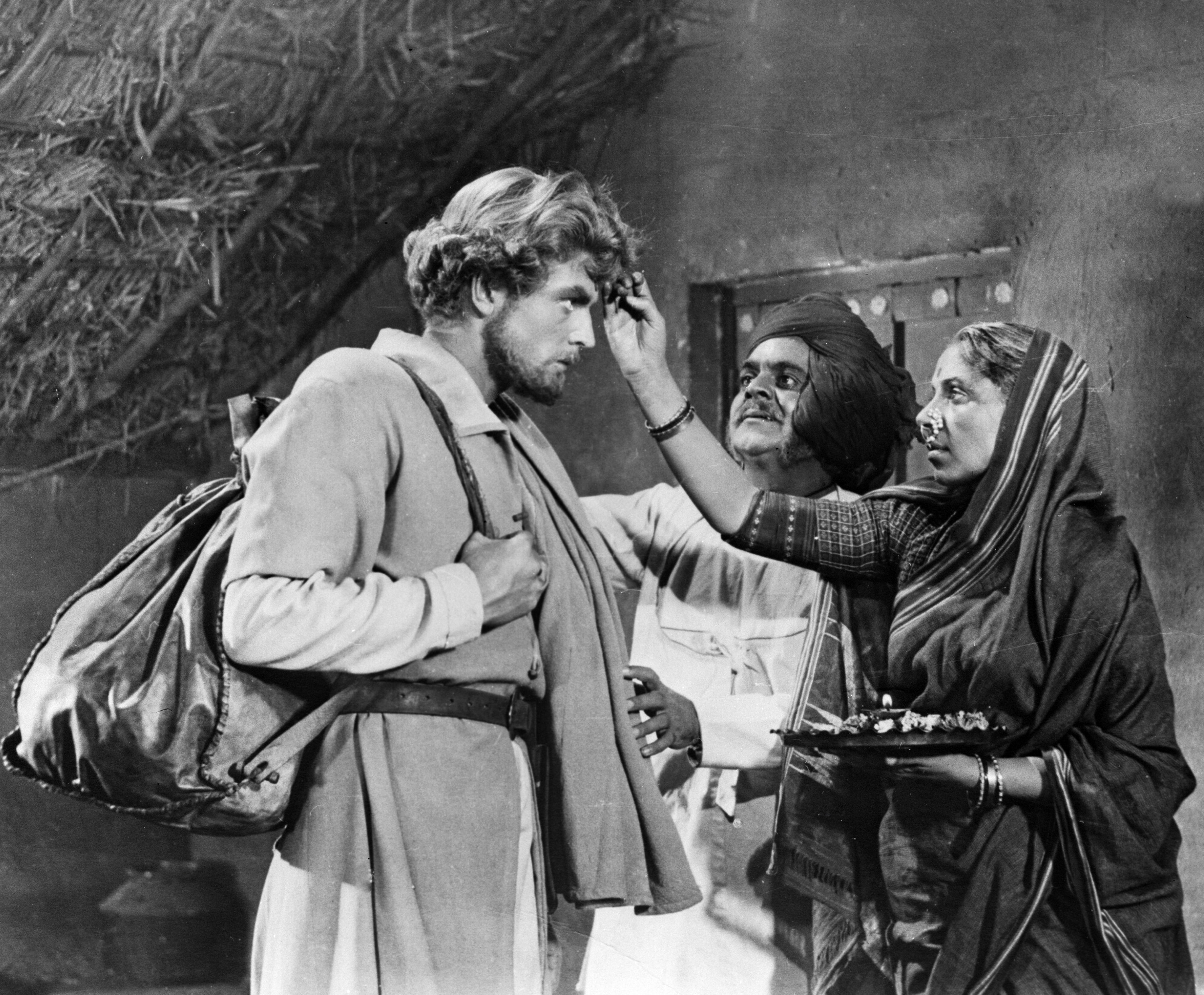 A still from Pardesi, a film based on the journey of Afanasy Nikitin.
RIA Novosti
India's largest city has always enjoyed a special relationship with Russia.
In 1900, Mumbai became the first city in India to get a Russian diplomatic mission. This was the beginning of a new era. From hosting what was arguably the greatest Soviet football team of all time to being a venue for joint Russian-Hindi film productions, India's financial capital has enjoyed a special relationship with Russia. RIR presents five places in and around the metropolis with a Russian connection.
IIT Bombay
The prestigious Indian Institute of Technology (IIT), Bombay, which is located in the Mumbai suburb of Powai, was setup with Soviet assistance. Jawaharlal Nehru is believed to have asked his defence minister V. K. Krishna Menon to reach out to the Russians for help to build a world-class engineering institution.
IIT Bombay, which is spread across a sprawling green campus, was established in 1958. Its main building looks similar to many Soviet educational facilities that were built after the Second World War.
Until the 1980s, many professors at IIT Bombay were trained in the Soviet Union. Alumni from the 1980s fondly recall the story of a professor from Mumbai who studied in Kiev and ended up marrying a Russian woman. The family lived close to the campus and was the object of many a stare at a time when Powai was a village and not the booming and trendy Mumbai suburb it is now.
The campus has also played host to two residents of the Kremlin. In the late 1950s, Leonid Brezhnev, who would later be at the helm of the Soviet Union, planted a sapling in the campus. Five decades later, Dmitry Medvedev, then president of Russia, visited the campus to interact with students.
Chaul (Alibag)
The popular weekend destination of Alibag has the oldest known connection with Russia. It was in the now-sleepy village of Chaul, in the Alibag district, that the great Russian traveller Afanasy Nikitin first set foot in India in 1469.
It was from the outskirts of modern Mumbai that Nikitin set out on his epic journey to central and southern India.
The village of Chaul has a statue of Nikitin and is a popular getaway for Russian residents of Mumbai who want to escape the crowds and noise of the city and enjoy a swim in the clean waters of the Arabian Sea.
Nehru Science Centre
Russia played a major role in helping India develop its space program and even took India's first cosmonaut Rakesh Sharma to outer space. Recognizing the Russian contribution to India's journey into the final frontier, a statue to Yuri Gagarin was installed in the compound of the Nehru Science Centre in Worli. Every year on Gagarin's birthday, April 11, the centre commemorates the first flight into space with special programmes.
Gagarin actually visited Mumbai in November 1961, which was just seven months after his historic flight. Crowds thronged to see him when he landed in the city. He addressed a huge rally in Shivaji Park. There have been periodic calls to name a flyover or new landmark after the Russian cosmonaut.
Bombay High
The offshore oilfield, which is 176 km off Mumbai's coast, was discovered by an Indo-Russian oil team from the Academic Arkhangelsky seismic exploration vessel in the mid 1960s.
Bombay High accounts for about 38 per cent of India's domestic oil production, making it one of the most strategically important energy installations in India. Its first offshore well was sunk in 1974. Till date it's the single largest oil discovery in India.
In fact, Russia played a huge role in helping India set up its domestic petroleum industry. In the 1950s, the industry was dominated by Western multinationals and this stranglehold was broken once the Soviet Union offered to sell India petroleum products at below market prices and accepted rupees as a mode of payment. Indian Oil Corp was set up by the government to facilitate this arrangement and end the domination of the Western companies.
Haffkine Institute
The Haffkine Instititute for Training, Research and Testing in Parel, one of India's oldest medical research institutes, was set up by Russian doctor Waldemar Haffkine in 1899.
Haffkine, who Dr Joseph Lister called the "saviour of humanity," is best known for successfully tackling cholera and the plague in India.
In 1892, he developed a vaccine for cholera and tested it on himself. He fought what was described as a "lone battle" against cholera in Kolkata, where thousands were inoculated against the disease. The doctor treated poor and discouraged labourers in Assam and the Gangetic plain.
Haffkine then went to Mumbai, where the bubonic plague had claimed 3148 lives between October 1896 and January 1897. After three months of research, the Russian doctor and his team successfully developed an anti-plague vaccine (which he, once again tested on himself).
The Haffkine Institute has a museum that highlights the Russian scientist's research and achievements in microbiology. It also displays several unique items such as India's oldest microscope and the country's first cholera testing kit.
All rights reserved by Rossiyskaya Gazeta.