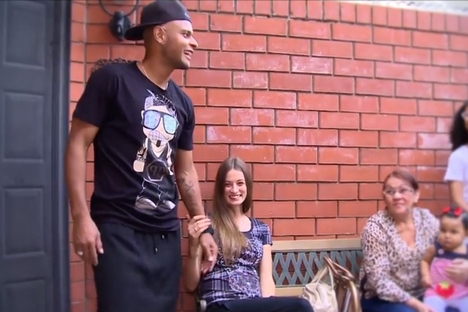 Ari and Yaketerina. Source: Personal archive
Ari, 29, a Brazilian forward with FC Krasnodar, will be marrying his Russian girlfriend Yekaterina at the end of the month. Right after the wedding, Ari intends to apply for Russian citizenship, which will qualify him to play for the Russian national team.
The Brazilian footballer has been living in Russia since February 2010 and has established himself as one of the best forwards in the Russian Premier League. Russian Sports Minister Vitaly Mutko has said the ministry is ready to support Ari's naturalization if the request comes from the head coach of the Russian national team, Italy's Fabio Capello.
This will be a second marriage for Ari, who already has a son and a daughter with his first wife. Little is known about his Russian fiancée: She is 24 years old and graduated from Kuban State University in Krasnodar. They met via a social network in September 2013.
Christian Noboa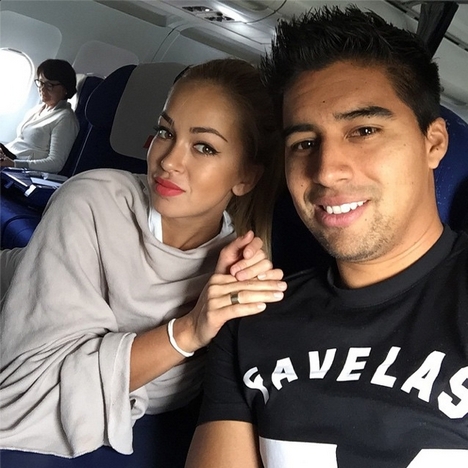 Christian Noboa and Olga. Source: Personal archive
Ari is not the first soccer player to marry a Russian. In 2008, vice-captain of FC Dynamo Moscow and Ecuadorian international Christian Noboa exchanged rings with Olga Romanova. Noboa, who was playing for FC Rubin Kazan at the time, attributes his sporting successes to his love for the Russian beauty. The couple met in a Kazan café and for a long time were unable to communicate, as Christian spoke only Spanish, while Olga spoke Russian and a little bit of English. However, ultimately the language barrier did not pose a problem for them.
Olga and Christian have two sons together. The Ecuadorian footballer has learnt Russian and plans to stay in Russia after he retires from his sporting career. Noboa says that the day his first son was born is the happiest day of his life.
Florent Sinama Pongolle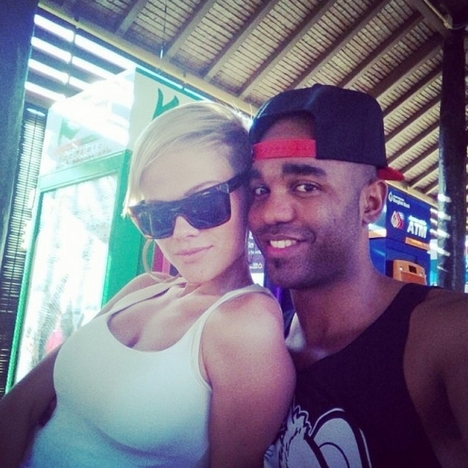 Florent and Anastasia. Source: Personal archive
In 2012, Russian club FC Rostov was unexpectedly joined by a player from the French national team who formerly plied his trade as a forward for Liverpool, Atlético Madrid, and Sporting Lisbon, Florent Sinama Pongolle. The Frenchman was greatly assisted in his efforts to adapt to life in the Russian provinces by his Russian wife, Anastasia, who he met at a Spanish resort in 2007.
To give him credit, Pongolle was never afraid of the severity of the Russian climate and has even been to his wife's native city of Khabarovsk, in the Russian Far East. Pongolle and Anastasia are now living in Chicago, where the footballer plays for the U.S. Major League Soccer club Chicago Fire.
Albert Riera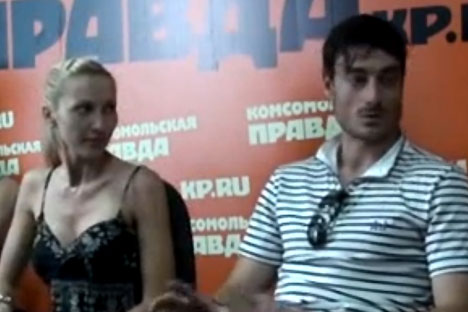 Albert and Yulia. Source: Personal archive
Spanish footballer Albert Riera had his wedding in the Siberian city of Omsk, the birthplace of his wife Yulia Korolyova. In 2008, the couple had a daughter called Alexandra.
Riera and Yulia met in 2001, when Yulia, who was 23 at the time, was vacationing on Albert's native island of Mallorca. At the time, Albert was quite an ordinary second division footballer playing for a local club. "I was on holiday after the season was over," says Riera, recalling how the couple met. "In the evening, I went to a disco and saw Yulia there. We looked at each other and I realized that it was the girl I had been looking for. She was extraordinarily beautiful! We have been together since," he says.
Ján Ďurica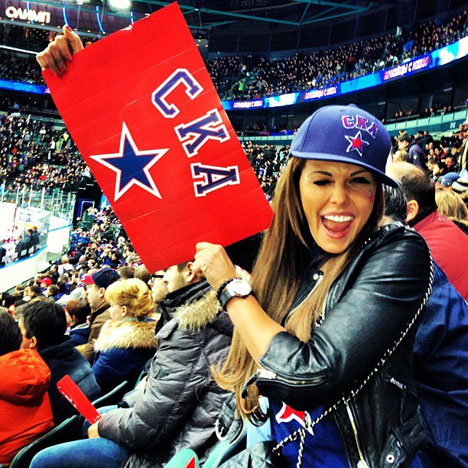 Maria Gorban. Source: Press Photo
FC Lokomotiv Moscow's Slovak defender has learnt Russian thanks to his relationship with Russian actress Maria Gorban. The celebrity couple have been through everything together: an unexpected encounter, a separation when Ďurica left to play in Germany, and the joy of his return to Russia. They married in March 2012.
Ďurica and Gorban were described as the most beautiful couple in Russian sport, yet they separated just six months after the wedding. However, they remain friends. Gorban is now expecting a baby with another man.
Cristiano Ronaldo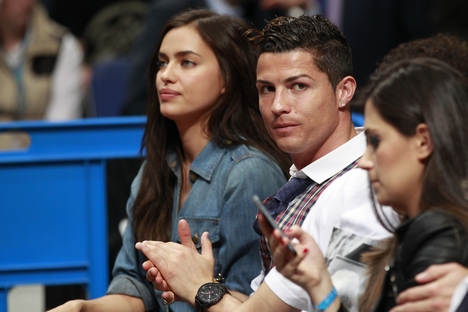 Cristiano Ronaldo and Irina Shayk during the Basketball Euroleague Top 16 group round match between Real Madrid and CSKA. Source: Mikhail Serbin / RIA Novosti
World-famous football superstar Cristiano Ronaldo and his girlfriend, the Russian model Irina Shayk (real name Shaykhlismanova), are one of the best-known couples in the world. Ronaldo is the most popular athlete on social networks, with over 30 million people following his Twitter account. Irina's Instagram account has 2.3 million followers.
From the very start, their life together has been plagued by rumor, gossip, and harassment from paparazzi. The conspicuous absence of a wedding has only spurred further speculation about their possible breakup. However, the couple continue to go out together and can often be seen at Real Madrid's Euroleague Basketball home games.
GianluigiBuffon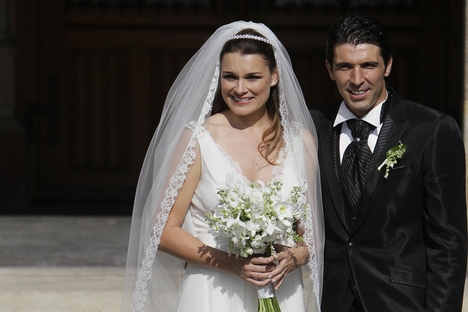 Gianluigi and Anna. Source: Reuters
Gianluigi Buffon, the most expensive goalkeeper in the history of football (in 2001, Juventus paid a record-breaking 52 million euros to sign him from Parma), is married to a Czech model of Russian origin, Alena Šeredová, first runner-up in the Miss Czech Republic competition in 1998. They married after three years of dating, having made a bet that they would tie the knot if Buffon won a World Cup, which he did in 2006. The couple have two children.
All rights reserved by Rossiyskaya Gazeta.