Masters of water: Soviet and Russian swimming legends to join Kazan competitors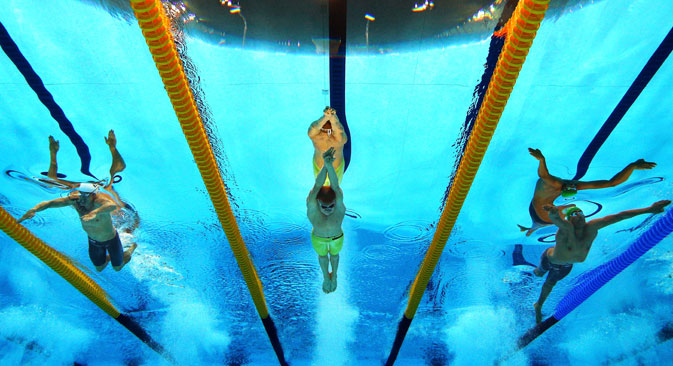 From July 24 to Aug. 9, Kazan is the host city for the 2015 World Aquatics Championships. It is the first International Swimming Federation (FINA) event of this scale to be held in Russia, the national team under the spotlight. Even if the Russian team does not have a realistic chance of winning all events, supporters are hoping for miracles and the advantage of being the home team. All the more so since the history of Soviet and Russian aquatic sports is characterised by world-beating champions.
Read the RBTH multimedia feature here:
All rights reserved by Rossiyskaya Gazeta.