Shifting track: Foreign athletes who took a Russian passport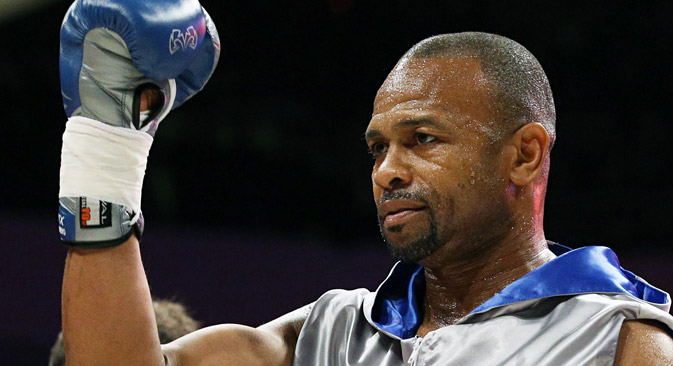 American boxer Roy Jones Jr. Source: Vitaly Timkiv/TASS
U.S. boxer Roy Jones Jr. was granted Russian citizenship on Sept 12. RBTH profiles other athletes who have recently decided to compete for Russia instead of their homelands.
Russian President Vladimir Putin has granted Russian citizenship to U.S. boxing star Roy Jones Jr, with a decree to that effect posted on the official Kremlin website on Sept. 12. Jones announced his intention to seek Russian citizenship at a meeting with Putin in Crimea on Aug. 19.
According to the 46-year-old boxer, who at various times has held the title of both IBF and WBA world champion in different weight divisions, from middleweight to heavyweight, he needs a Russian passport for business purposes. For his part, Putin expressed the hope that the move would improve relations between Russia and the United States.
Jones is far from the first foreign athlete to receive Russian citizenship. For instance, U.S. basketball players J.R. Holden and Becky Hammon played a serious part in developing the Russian national male and female teams, while South Korean short-tracker Viktor Ahn and American snowboarder Vic Wild made a considerable contribution to Russia's victorious medal count at the 2014 Winter Olympics in Sochi.
Jeff Monson: friend to the children of the Donbass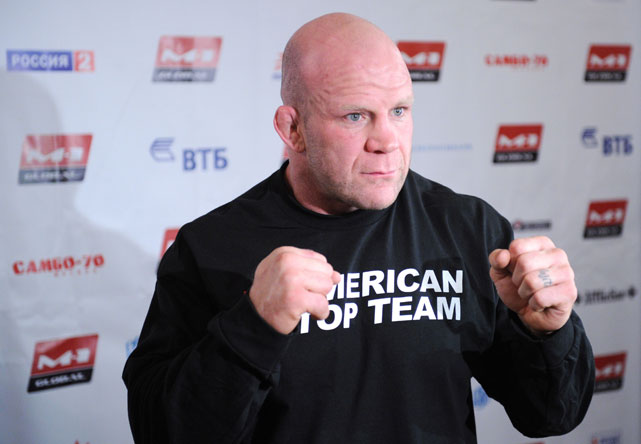 Jeff Monson. Source: RIA Novosti / Vladimir Astapkovich
The desire to perform for Russia has been expressed by several martial artists too. In July 2015, U.S. mixed martial artist Jeff Monson announced his intention to receive Russian citizenship. Monson, 44, aka The Snowman, has a Russian girlfriend and has on more than one occasion publicly spoken of his love for Russia.
Known for his anarchist and communist views, Monson is open in his sympathy for Vladimir Putin's policies. At different times, the American has come out to fight to the accompaniment of the anthems of the Soviet Union and the self-proclaimed Donetsk People's Republic (DNR), one of the two breakaway entities in eastern Ukraine. In February 2015, he donated the fee he had received for a fight to children living in the unrecognized DNR.
Monson is planning to set up a martial arts school for children in Russia. According to the Sovietsky Sport newspaper, Russia's firebrand politician and parliamentarian Vladimir Zhirinovsky has promised Monson to assist him in receiving Russian citizenship.
Oleksiy Oliynyk: passport for a Putin T-shirt
A fellow mixed martial artist, Ukraine's Oleksiy Oliynyk also decided to get a Russian passport for political reasons. In November 2014, he appeared for an official weigh-in before a fight with the United States' Jared Rosholt wearing a T-shirt depicting Putin. A month later, he became a Russian citizen.
Amos Kibitok: joker in the Kenyan pack
In 2012, the Russian federation of track and field athletics announced that four Kenyan athletes, including 2012 Istanbul Marathon winner Evans Kiplagat, would be joining the Russian national team. The athletes arrived in Kazan and signed a contract for studying at a local sports and tourism academy. The idea was to fill in the shortage in young talented long-distance runners that Russia had.
In 2015, one of the Kenyan athletes, 20-year-old Amos Kibitok, won the Russian winter championship in the 5,000-meter category.
All rights reserved by Rossiyskaya Gazeta.