Plushenko will miss upcoming season due to back injury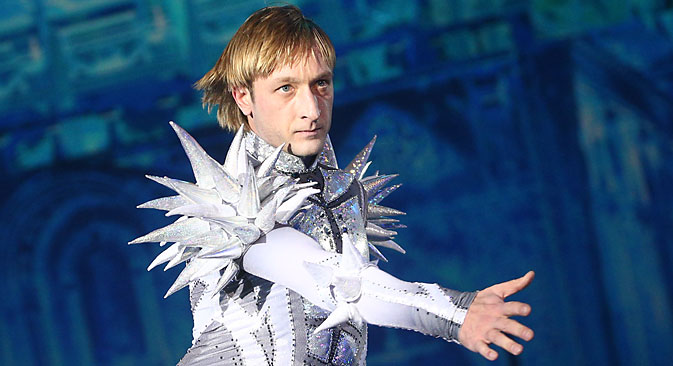 Olympic figure skating champion Yevgeny Plyushchenko (Evgeni Plushenko) performs in a Christmas season ice skating show titled The Snow King, at Rossiya Concert Hall. Source: Stanislav Krasilnikov/TASS
Stanislav Krasilnikov/TASS
The 2-time Olympic figure skating champion's run of bad luck continues.
Two-time Olympic figure skating champion Evgeni Plushenko has picked up a new back injury and will therefore be forced to miss the upcoming season. The announcement was made on Sept. 15 by the head of the Russian Federation of Figure Skating, Alexander Kogan, in an interview with the R-Sport agency.
On the eve of the new season Plushenko was supposed to participate in the national team's skating tests in Sochi. But instead of skating last weekend in Sochi, the skater flew to Israel for a medical exam with his private doctor, who diagnosed Plushenko with a new back injury.
The athlete's coach, Alexei Mishin, said that the injury should not be dramatized.
"The decision to skip the season was due not so much to the injury but to the intention of correctly distributing the workload in the next three years before the Olympics," explained Mishin in an interview with the TASS agency.
Plushenko himself announced that he is working according to schedule.
"I'm continuing my training," he said. "I'm obliged to miss this season since I'm plagued by a new injury. My doctors are recommending an operation but if I decide to do it, it will be no sooner than March," he told TASS.
All rights reserved by Rossiyskaya Gazeta.