FC Lokomotiv Moskva fan stabbed in Istanbul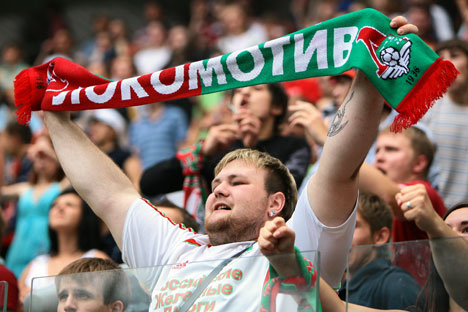 A fan holds scarf with FC Lokomotiv logo
Kommersant
The incident took place in Istanbul's tourist area of Beyoglu
A Russian man who arrived in Istanbul for a game in the UEFA Europe League fourth qualification round between Turkey's Besiktas and Moscow's Lokomotiv has suffered two stab wounds in a brawl.
The incident took place in Istanbul's tourist area of Beyoglu, where the 27-year-old Russian and his friend were assaulted by a mob, the Turkish Hurriyet newspaper reported. The man was hospitalized with stab wounds in his leg and head and was discharged after receiving first aid.
The man had arrived in Turkey to support Moscow's Lokomotiv football club, the newspaper said. Pictures of the injured man have already surfaced on the Internet; other images show some people with an overturned Russian flag and a Lokomotiv scarf.
According to Turkish media, the attackers managed to escape.
The Besiktas-Lokomotiv match starts at 7 p.m. Moscow time on Nov. 5.
All rights reserved by Rossiyskaya Gazeta.