Hoops for Siberia: The NBA's Russia envoy takes basketball to the regions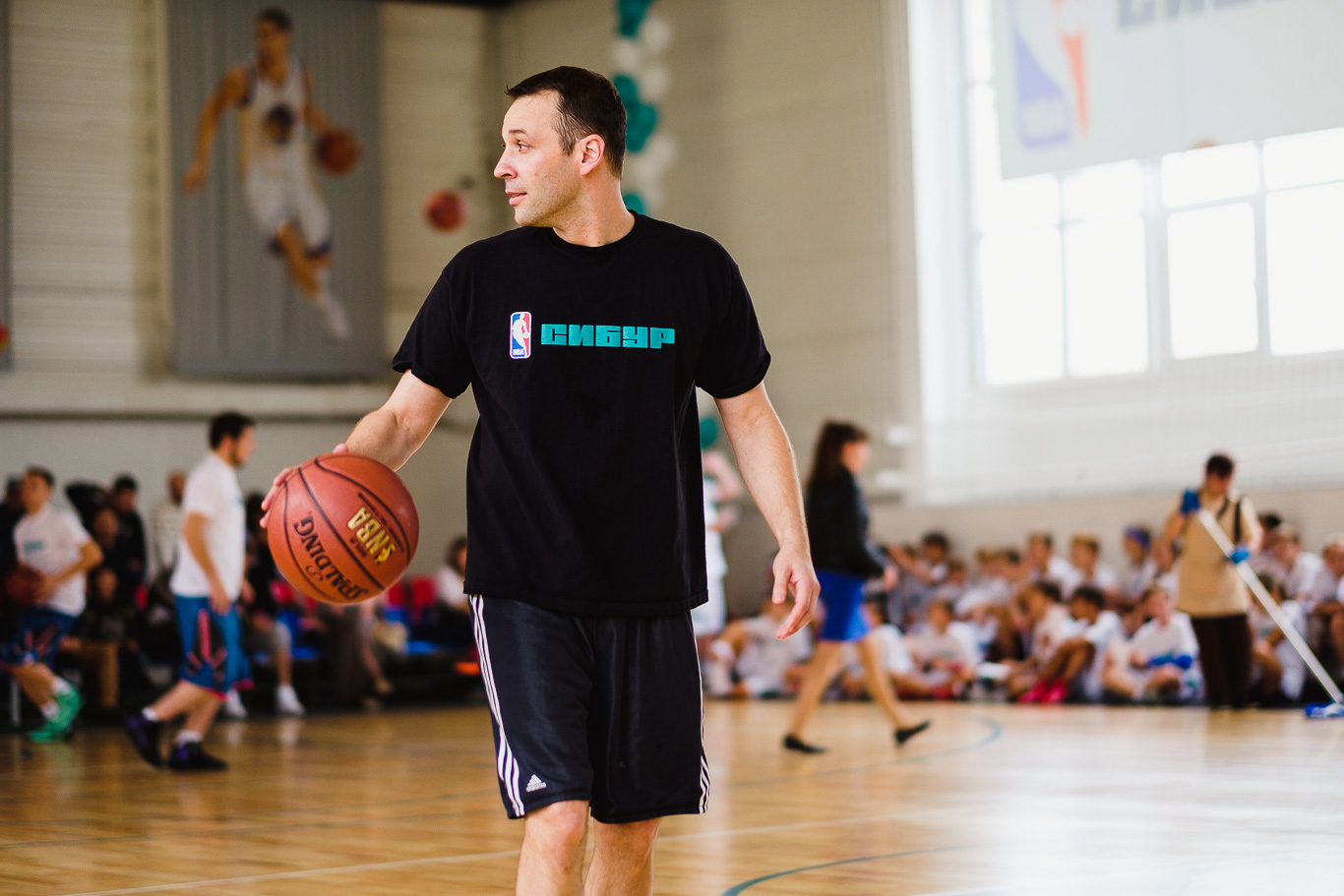 David Watts, vice-president of the NBA in Russia, is on a drive to raise the profile of basketball in the country, with a particular focus on promoting the game in Siberia. In an interview with RBTH, he talks about his efforts to develop basketball in Russia and confesses his love for the country he has been working in for almost 20 years.
It's hard to find David Watts at his desk in the NBA's busy London office: The basketball organization's vice-president in Russia is constantly on the move.
In February 2015, we met at the All-NBA match in New York City and in April we found ourselves together aboard an airplane flying from Moscow to the city of Tobolsk in Western Siberia. Once the main outpost of the Siberian frontier, the city is now facing a new wave of colonization: from basketball.
Hoops for Siberia
Watts headed to Tobolsk along with basketball great A. C. Green to open a modernized basketball center for Russian children, reconstructed by the NBA and Russian petrochemicals company Sibur.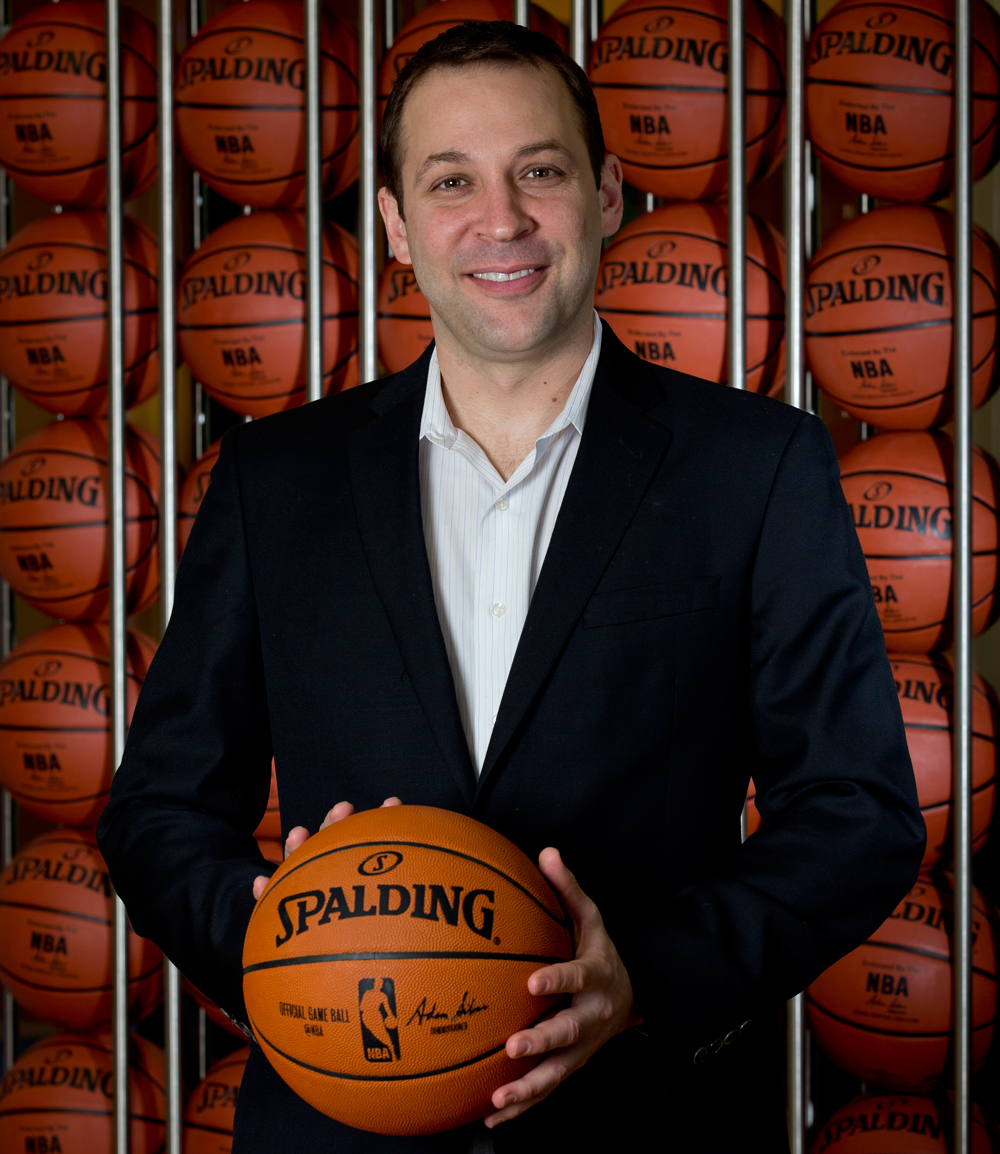 David Watts. Source: Personal archive
His Siberian mission extended to four cities and lasted the whole year. For instance, December saw Watts opening a new sports center in the university city of Tomsk, this time with another former NBA star, Glen Rice.
In 2016 the NBA plans to sponsor the opening of three other centers in Russia. Watts is convinced this program will inject new life into Russian youth basketball.
"Every Russian is familiar with basketball. In almost every courtyard, you have a play area with basketball backboards and hoops. It's just a matter of getting people excited about the game," he said.
Watts has good reason to be optimistic about the infrastructure NBA is investing into permanent indoor structures: Siberia's long winters allow locals to enjoy a maximum of just four months of street basketball.
A change for the better
London-based Watts spends at least a week every month in Russia, the country he fell in love with back in 1996 when he studied law in Moscow.
Watts had a quite normal expat job at a legal firm until he decided to make a change. A basketball fan and decent point guard at high school, Watts found his calling at CSKA Moscow basketball club, which offered him a position as sales director.
Watts' new path finally led him to NBA: With almost 20 years' expat experience in Russia and now fluent in Russian, Watts is the perfect fit for the job.
Rising to the challenge
According to Watts, the NBA sees Russia as a priority market.
"Russia has a large population and a great sporting history. But unlike certain territories, it's hard to develop the Russian market and make partnerships from afar," he said.
"The NBA needs someone who will focus specifically on Russia to expand our partnerships and help grow the game of basketball. That's why they hired me."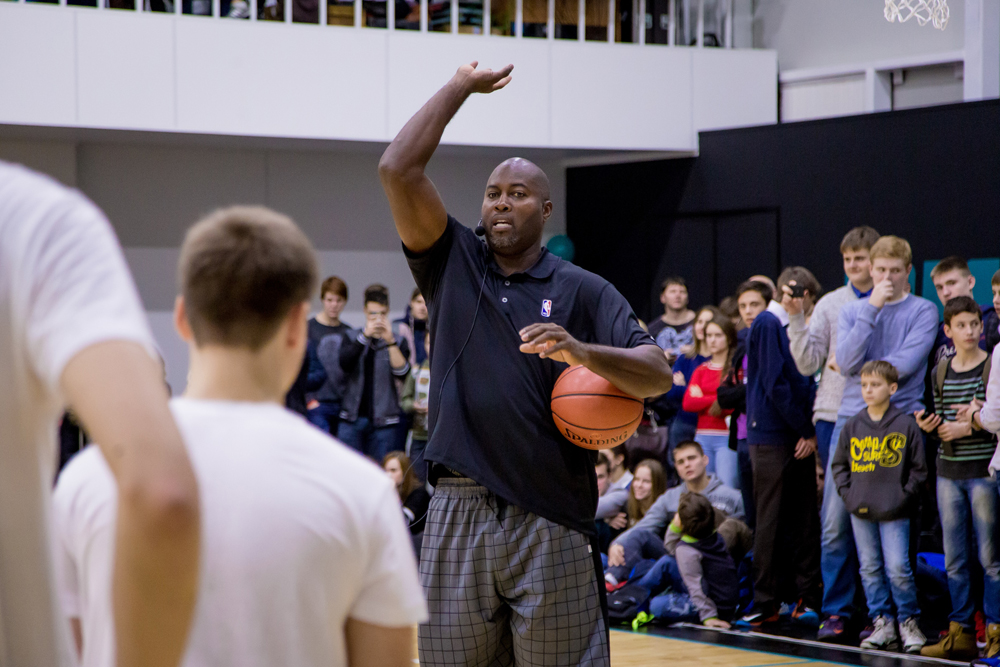 Former NBA star A.C. Green speaks with young sportsmen during the opening of the children's basketball center in Tomsk. Source: Press photo
Activities in Siberia is not the only idea that Watts is responsible for. In late 2015 he unveiled the Russian Junior NBA Basketball League (Jr NBA) project.
The competition aims to involve around 30 school teams of 12- and 13-year-old boys from Moscow and St. Petersburg. Each school represents one of the NBA clubs and gets the appropriate kit for the games in the league.
Cold calls from an American
Having been here for the past 20 years, Watts feels that his future is clearly bound to Russia. It has taken time for him to become fluent in the language, but he has learned it out of necessity.
"I was working in a place where I needed to speak Russian 8-10 hours a day. I was even making 'cold' sales calls. I think Russians were a little confused when an American was selling them Russian basketball. It was then that my Russian language skills really developed."
But Watts' language immersion would be incomplete without a proper family: "My wife is Russian. Four generations from Moscow, so I think she qualifies as a bonafide Muscovite," he said.
"We switch between Russian and English at home depending on the subject. My older son is fluent in both languages; my younger son's first word a few days ago was myach [ball]. I think I see a future baller in him."
"I can't imagine not having Russia being a big part of my life. Specifically, I would miss hanging at the dacha with my wife's grandfather. His stories of how he ran a prison work crew at a construction site never get old," he said.
All rights reserved by Rossiyskaya Gazeta.